Jump to winners | Jump to methodology | View PDF
A star-struck future for mortgage broking
Sponsored by:
MPA's Rising Stars 2023 have built sparkling reputations as the best mortgage brokers under 35. While they have carved their own paths, they all share the same underlying credential of delivering for clients.
Sean Ghadri, senior recruitment consultant at Fuse Recruitment, explains what it takes to be among today's best young mortgage brokers.
"If they want to stand out, they need to understand that mortgage broking is not really a 9-to-5 kind of role. It's a role where the more you put in, the more of a name you make for yourself," he says.
That is the advice the Rising Stars have heeded – the top 5 wrote loans of over $200bn.
"Not many new brokers can say they've built a property portfolio & also have 10 years lending experience"




Morgan Bushell, Full Circle Finance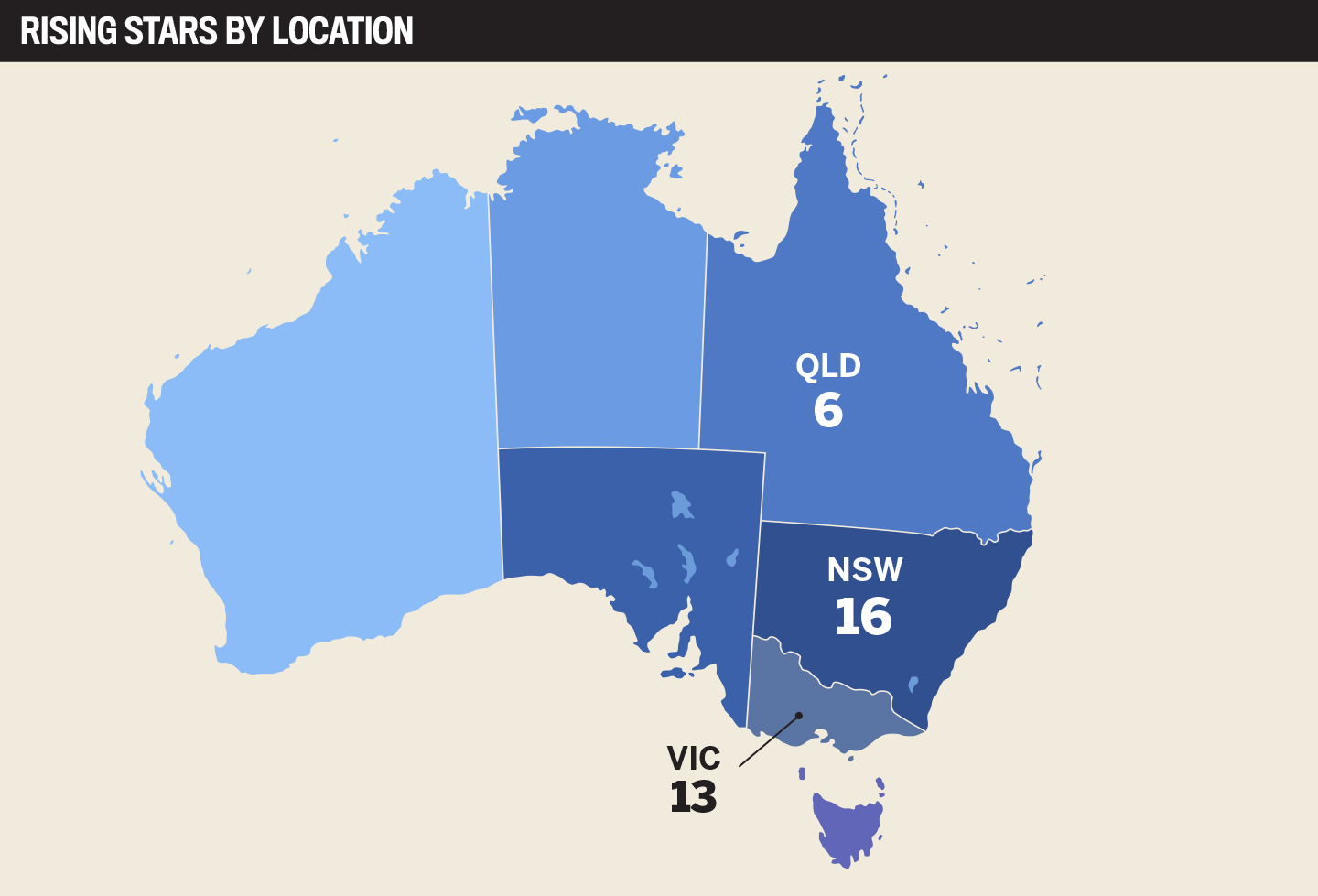 How the Rising Stars turned themselves into the best young mortgage brokers
Hitting the ground running is a big advantage, as Daniel Behman, Core Financial Group's founder and director, did during the pandemic.
"I have a unique experience where I've worked in restructuring, where banks or businesses would engage me to assist businesses and individuals that were in tough situations," he says.
Behman noticed clients getting suboptimal deals in previous roles at banks and saw a chance to use his chartered accounting and lending experience to save clients' money. Now, as one of MPA's Rising Stars 2023, he speaks the same language as banks.
"[This] allows me to explain to the bank with confidence why some risks they see may not be risks at all," he adds.
Similarly, Morgan Bushell of Full Circle Finance also leaned into previous skillsets he had developed.
In Bushell's view, the success he has reaped is due to:
being relatable and personable


his complex lending expertise


his in-depth knowledge of property investing gained through his own experience

Starting at 22, Bushell bought and renovated a property almost every year until he was 28.
"What grabbed a lot of attention was my first renovation, which was a fire-burnt house, and you could see inside from the street. I learned a lot about what it took to be a good investor through a lot of trial and error over time," he says.
His clients know he understands both sides of the equation.
"Not many new brokers can say they've built a property portfolio & also have 10 years lending experience" Bushell adds.
A young mortgage broker sees the need for choice
Michael Wu, on the other hand, worked for six years as a home loan specialist at several major banks before setting up 10X Home Lending after seeing people not being offered enough choice in lending options.
"Many people were not getting the personalised service they deserve, nor were they getting the very best deal available to them," he says.
Wu explains how he "reverse engineers" his deals to understand them better.
"I always want to build a strong relationship with my clients and be a trusted educator, confidante and sounding board who works by their side," he adds.
And Wu also lays out his guiding principles that have propelled him forward:
proactively seeking opportunities


beginning with the end in mind


writing down the most important things to do the next day before going to bed


thinking win-win: why do my clients not walk into a bank branch?


seeking first to understand, then to be understood

Smart Mortgage's Ling (Vix) Huang has also honed her style. It has resulted in a 19% increase in the home loan settlement amount and doubled the figures in commercial in the recent half-year.
"In the first year, it was a journey; I had to change my mind from a loan processor to a salesperson," Huang explains.
"I push myself to talk to people, have attended a lot of functions, and also overview our team's existing clients. I give them the call to understand their current financial needs, and that's how some deals come," she adds.
"Podcasting can be an effective way to reach a broader audience and provide in-depth information on various mortgage topics"




Mark Kilada, Power Loans
The best young mortgage brokers have great mentors
There is no substitute for experience. That's an ethos that has enabled Rising Star Baz Khan to thrive.
"The leadership I have received from Mark Kevin and Mortgage Advice Bureau has skyrocketed my capabilities and career in my first 12 months as a broker. The team here has been nothing but supportive and educating, with a real focus on a system-driven business to drive strong growth and ensure a high conversion of loans," he says.
Khan also reveals how the firm calls themselves "a high-performing sports team" because they all come "together with one common goal and objective".
Infinity Group's Zakee Sheriff is another Rising Star who has developed his abilities by working alongside industry veterans.
"Working closely with Graeme Holm (director of business) over the years and other key experienced staff members and watching others around me provided me with a platform to grow and understand what it took to perform at a high standard," he says.
This is a factor emphasised by Roland Youakim, founder and director of Platinum People Group.
"Make sure you've got good mentors, and I don't just mean someone signing off on your deals as an authorised mentor; I mean someone that's done this before," he says.
"Have people around you who have achieved what you're trying to achieve," Youakim adds.
Young mortgage brokers using social media
Building a client base for mortgage brokers is no longer about bricks and mortar. Rising Star Mark Kilada of Power Loans has fully embraced this.
"Posting on social media platforms such as LinkedIn, Instagram and Facebook helps me establish a professional online presence and engage with potential clients. By sharing relevant and informative content on mortgage products and services, I attract and retain clients," he says.
However, another form of media is potentially even more beneficial.
"Podcasting can be an effective way to reach a broader audience and provide in-depth information on various mortgage topics. By taking part in a podcast, I can share my expertise by providing informative insights into the mortgage industry to assist the audience and answer common questions that clients might have to help them start or continue their property journey," Kilada adds.
This is a tactic also embraced by Bushell, as he has teamed up with the Pizza & Property Podcast.
"It had a really positive effect on my business because I was able to share my experiences as an investor but also as an investor-savvy broker," he explains. "Regularly appearing on the show has cemented us as a go-to broker for investors given our experience in banking, as investors and now as investment brokers."
"I always want to build a strong relationship with my clients and be a trusted educator, confidante and sounding board who works by their side"




Michael Wu, 10X Home Lending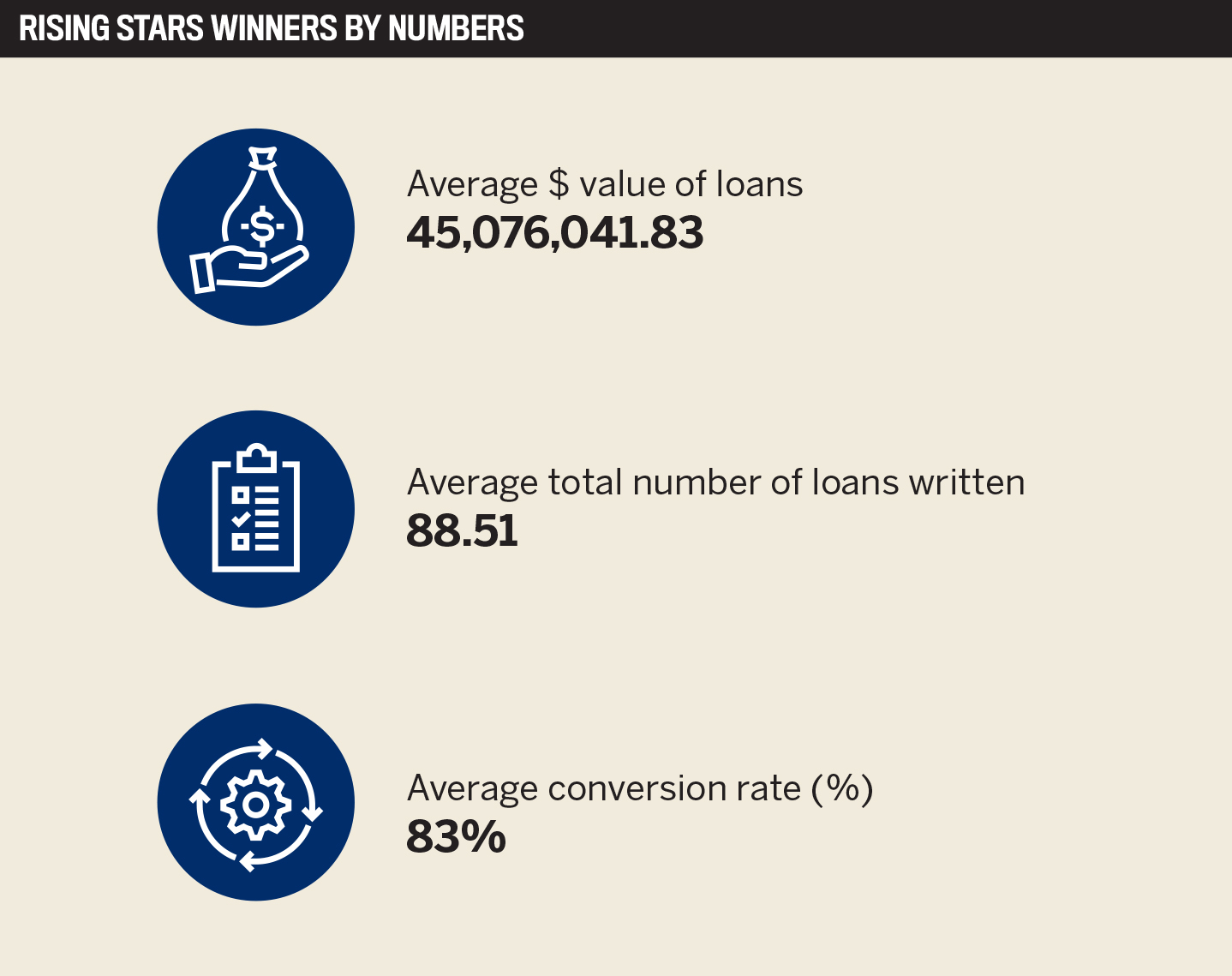 Mortgage brokers under 35 excel with tech
Rising Star Chloe Tobin uses technology in a different way. She introduced TryCall to MoneyQuest Wollongong. It sends a pre-recorded message to the client's voicemail.
"Once the voicemail message is sent, our retention team begins the process of trying to secure the client a better rate with their current lender. If successful, we then email the client with the discounted rate offer, along with other rates we are seeing in the market," she explains.
This model dovetails seamlessly with Tobin's operating model.
"I have always worked in environments where lender policies are viewed more as guidelines, which has given me the confidence to push back and fight for my clients' desired outcomes," she adds. "I always try to find solutions even when there don't seem to be any, and I push hard to identify the right person to assist me."
Young mortgage brokers are boosting the industry
It's clear that the 2023 Rising Stars of the mortgage broker business are using a toolbox of techniques to prosper and be the best. And it's a trend that's expected to continue, according to Youakim.
"I think the younger next generation is seriously going to break some new records," he says. "You look at some of the rising stars in the top 30 under 30, and they're writing bigger volumes than the ones in previous years. So, I certainly think that they're learning quicker, they're using technology to their advantage and the industry is more efficient."
This is echoed by Ghadri.
"Ten years ago, a good mortgage broker was someone who could generate leads only. Whereas now, most of these young stars are good at converting leads," he adds. "It's a whole different business structure."
Excited to see who the best mortgage brokers under 35 are? Keep scrolling to see our full list of Rising Stars for 2023!
From the Sponsor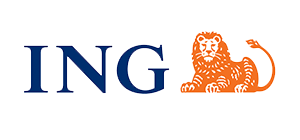 We are honoured to once again sponsor MPA's Rising Stars report in 2023. As one of the first digital banks to invest in the broker channel, ING has always championed its growth and longevity. We know that for a sustainable mortgage broker industry, it's essential that young entrants continue to enter the industry and build their careers as professionals.
As 90% of ING home loans originated via the third-party channel, brokers are not merely a distribution channel for ING, but an integral part of our business.
In 2023, the broker industry is likely to face challenges. I'm confident that, notwithstanding these challenges, the broker channel will continue to grow. The industry continues to attract new entrants, an essential ingredient in a growing and competitive market.
The Rising Stars in this report exemplify the traits of a successful broker: customer-focused, driven, dedicated and resilient. ING is committed to supporting the development of such young talent in the broker market.
It gives me great pleasure to recognise the achievements of the nominees in MPA's Rising Stars 2023 and to celebrate their hard work and dedication to the industry.
Congratulations to all the nominees.

Glenn Gibson
Head of Sales and Distribution
ING
Alexandra Pappas


Intuitive Finance

Asher Benjamin Silove Levitt


Smartmove Professional Mortgage Advisors

Ashlee Como


Innovative Home & Business Finance

Baz Khan


Mortgage Advice Bureau – Sydney

Ben Williams


Mortgage Choice

Brendan Carney


Francis Rose Finance

Chloe Tobin


MoneyQuest Wollongong

Diego Aguirre-Davies


FPW Group

Edward Taffa


Shore Financial

Fareen Rahi


Low Rate Home Loan

Josue Jaramillo


Legal Home Loans

Justin Shoer


Mortgage Choice

Jyh Kao


JD Capital Australia

Kate Sadler


The Broker Society

Ling (Vix) Huang


Smart Mortgage

Lucas O'Sullivan


UFinancial

Luke Ashby


North Brisbane Home Loans

Luke Simon Rowland


AXTON Finance

Mark Jayson Yu


My Expert Finance

Marni McCallum


MoneyQuest Dubbo

Matthew Turner


GSC Finance Solutions

Nicholas Hakim


Smartmove Professional Mortgage Advisors

Nick Atanasovski


Turnkey Finance

Nikolas Gorell


Innovative Home & Business Finance

Peter Ha


Mortgage Pros

Peter Sreng


RateOne Home Loans

Shuang (Christine) Hong


AUSUN Finance

Shubham Bhaskar


Sheel Capital

Steven Chan


Home Loan Experts

Steven Tigas


The Finance Family

Zakee Sheriff


Infinity Group
MPA invited the most impressive mortgage companies in the country to nominate high-performing achievers for the 12th annual Rising Stars list. All nominees must be 35 years old or younger, have written more than $15m in loans from 1 October 2021 to 30 September 2022, and have worked as accredited brokers for no more than two years.
Brokers presented their submissions to MPA detailing why each individual deserves to be considered, and recommendations were then taken from their peers to decide who makes the final cut. After thoroughly reviewing all entries, the MPA team narrowed down the list to 35 Rising Stars who have made the most significant impact on the industry through their financial results, determination and drive.
This special report is proudly sponsored by ING.