Jump to winners | Jump to methodology
The value of women in finance
Sponsored by: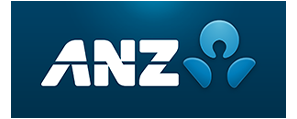 Among the shifting sands of the previous 12 months, one trend is clear: the declining proportion of women brokers.
The latest MFAA Industry Intelligence Service report shows that the proportion of female brokers in the industry decreased to a record low of 25.6% in the six months to September 2021. An MPA survey of brokers on aggregators in May of this year showed an even lower 22.1%.
Conversely, over the same period, other markers have been heading in the opposite direction, such as interest rates, particular property values and lending trends.
"The reality is that the majority of brokers are solo operators, and it's harder for women to be available around the clock with the other demands on their time"
Alycia Inglis, Stoneturn
MPA shares the perspectives of some of the exceptional women in the profession who made its list of Elite Women this year, in a survey covering the tumultuous 12-month period prior to May 2022.
"Disparity has been exacerbated by COVID-19, which meant many women divided their time between work and caregiving," says Alycia Inglis, director at Stoneturn.
"The reality is that the majority of brokers are solo operators, and it's harder for women to be available around the clock with the other demands on their time, particularly as finding support staff is an ongoing challenge."
Other women respondents to the survey also pointed to COVID-19 as one reason behind the decline in female brokers. However, a range of factors beyond the pandemic are at play.

One size doesn't fit all
Pink Finance director Nicole Cannon feels that women shy away from committing to being mortgage brokers because many jobs are commission based.
In her opinion, women prefer a consistent salary and would typically prefer to seek administrative roles, which reduces the overall number of female brokers versus male. The pay-structure argument has merit when considering lawyers. There are more female solicitors than male in every Australian state and territory, but the majority are not in senior positions. Anecdotally, one reason for this is that young female lawyers delay promotion to partner positions because remuneration is commonly tied to the amount of business that is brought in, which is not the case for junior positions.
To try to remove this disincentive, Cannon is introducing broker jobs at Pink Finance that start out as PAYG.
Cara Giovinazzo, founder of Borro, is taking similar steps to attract brokers.
"We now have a salaried model for our brokers where they can also earn bonuses and trail income on top of their base salary," she says.
Giovinazzo also points to the need for aggregators and industry bodies to introduce retention measures from aggregators and industry bodies to keep women in broking.
"There is a lot of opportunity to offer maternity/paternity-style processes to support men and women during this important time of their life and ensure they are not faced with a decision to leave the industry," she adds. "A lot more can be done to support young families in this industry."
Flexible work practices are important. While the pandemic has ushered in an era of working from home, some workplaces are more progressive than others.
Suzi Trajanovski, director of growth at Loan Market, says the company has been able to buck the industry trend and attract more female brokers over the course of the pandemic due to its flexible policies.
"Over 2021, we had a 22% increase in female loan writers at Loan Market year-on-year [and a] 16% increase in female business owners."
She praises support groups such as Leading Ladies on Facebook as critical in a male-orientated industry.
"Female customers often feel more comfortable telling their story to another woman"
Suzi Trajanovski, Loan Market
Natural selection
While not all agree, multiple brokers cited examples of where they felt women were better suited than men to handling sensitive issues, such as divorce.
"One of the things that female brokers encounter is requests from female customers who feel a little more comfortable talking to another woman, especially when their financial literacy may not be as strong," says Trajanovski.
Older women are more likely to have left financial matters to their husbands, and after a divorce or death need assistance dealing with debt, budgeting and other essentials.
"These female customers often feel more comfortable telling their story to another woman," she says.
Female representation is even lower in rural areas.
Ashleigh Pakis, director at Panache Financials, is one of only five brokers in Goulburn, a small town with a population of around 32,000 in the Southern Tablelands of NSW.
"I'm the only woman, which is a key point of difference for female clients who appreciate my hands-on, compassionate approach."
Like Cannon, she is on a personal mission to address the gender imbalance, employing three women on terms that are highly flexible.
Belinda Gibson, director of TM Financial Group, is another broker who recently employed two women and is in the process of mentoring them to become brokers.
Bundy Financial, based in the suburb of Essendon in Melbourn, has a majority female staff.
"Having a strong contingent of women in the office provides an end-to-end experience with talented female finance specialists who provide a level of empathy that's perhaps harder to find across male-only brokerages," says managing director Holly Bundy.
Female brokers can be left to pick up the pieces of poor financial decision-making or manipulation of domestic affairs by the former partners of female clients.
"We have women who are trying to take control of their finances following the breakdown of relationships – commonly, these women were never allowed to be involved in the household finances –and some young women who have made unwise financial decisions that are coming back to haunt them," says Katherine Persoglia, managing director at Property Before Prada.
"I have no doubt that female clients gravitate to female brokers."
Services such as Property Before Prada cater to more than just the financials, making an effort to also offer support via wellness programs.
While such services may add an X factor that appeals to some female clients, there is no doubt that women brokers are competing with their male counterparts in the traditional sense too.
"The country wouldn't be able to run the way that it's supposed to if interest rates stayed at 2%"
Rachel Farrell, Bloom Capital

Competing in good times and bad
Cassandra Woodyard is a business development manager at Connective Home Loans and has the remarkable distinction of making not only the Elite Women list but also the Australian Broker 5-Star BDMs list for the second successive year.
"This is thanks to her comprehensive understanding of the BDM-broker relationship," says Michael Goerner, head of Connective Home Loans. "Cass knows that brokers often work around the clock, and she will always endeavour to answer or return calls in a prompt fashion when a broker is in need of guidance."
Goerner says the challenge ahead for brokers and BDMs will lie within the environment of increasing interest rates as clients encounter lifestyle adjustments.
With the Reserve Bank of Australia lifting official interest rates by 50 basis points to 1.35% in August and further increases expected later this year, there is little doubt property prices will continue to moderate. Women brokers are ready to help clients come to terms with this.
Bloom Capital managing director Rachel Farrell welcomes higher rates as a return to a more "normal" economy.
"The country wouldn't be able to run the way that it's supposed to if interest rates stayed at 2%," she explains. "People need to kind of start remembering the bigger picture."
Giving clients the right advice at the right time is part of the job, but one thing is for sure: the cohort of seasoned female mortgage brokers is here to stay.
From the Sponsor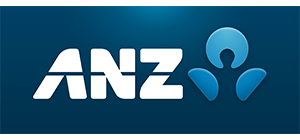 ANZ is a proud sponsor of this year's inaugural MPA Elite Women showcase. We remain committed to fostering an inclusive culture and improving the diversity of our industry. We congratulate all of the Elite Women who have made their mark on the mortgage landscape and those who are being celebrated in this special report. Collectively, we can shift the narrative to highlight the economic benefit of diversity and the value that women, non-binary and gender-diverse groups add to our industry.

Natalie Smith
General Manager
ANZ Retail Broker
Alycia Inglis
Director
Stoneturn
Andrea McNaughton
Managing Director
Loan Market
Angela Tracey
Director of Broker Success
Loan Market
Anita Fung
Business Development Manager
Australian Unity Bank
Anita Marshall
Owner and Mortgage Broker
Advanced Finance Solutions
Ashleigh Pakis
Director
Panache Financials
Cassandra Woodyard
CHL Business Development and Operations Manager
Connective Broker Services
Dani Davidson
Director
Funding.com.au
Daniella Mancuso
National and NSW Business Development Manager
Wisr
Danielle Morrison
Growth Marketing Manager
Ubank
Deb Purvis
Director
Purvis AgriFinance
Deepti Alurkar
Business Development Manager
Aquamore Finance
Deslie Taylor
Owner Manager of Mortgage Choice in Ormeau
Mortgage Choice
Elizabeth Zaki
Mortgage Broker
OneSite Finance
Emma Stephens
Mortgage Broker
Mortgage Choice
Holly Bundy
Director
Bundy Financial Services
Isabella Constantinou
Associate Director of Sales
Simplicity Loans and Advisory
Joanne Attard
Principal Advisor
Jo Attard + Co
Kama Atcheson
Head of Partnerships
Moneytech
Karen Adams
Mortgage and Finance Broker
Harken Finance
Karen Hall
Business Owner and Broker
Action Finance Mortgage Solutions
Katrina Rowlands
Managing Director
Mortgage Success
Kim Cawthorne
Director and Accredited Mortgage Specialist
Mortgages for Women
Leanne Johnstone
Owner Manager of Mortgage Choice in Lane Cove
Mortgage Choice
Lee Middleton
Regional Manager
Nectar Mortgages
Louisa Sanghera
Director
Zippy Financial
Marissa Schulze
Director
Rise High Financial Solutions
Melanie Evans
Chief Executive Officer
ING Australia
Melissa Ashcroft
General Manager
The AAA Financial Group
Mhairi MacLeod
Owner and Principal Broker
Astute Ability Group
Natalie Denyer
Director
Birdie Wealth
Polly Hoynes-Robson
Head of Productivity
Loan Market
Preeti Kowshik
Senior Mortgage Broker
Home Loan Experts
Renee Blethyn
Head of Broker Partnerships
NextGen
Richele Janjatovic
Commercial Business Development Manager - Vic/Tas
AFG
Samantha Wills
Head of Compliance
Finsure Finance and insurance
Suzi Trajanovski
Director of Growth
Loan Market
Tanya Sale
Chief Executive Officer
outsource Financial
Tes Anderson
Business Development Manager
Bankwest
Vivienne Than
Senior Mortgage Broker
Home Loan Experts
Nominators were asked to describe the nominee's standout professional achievements over the past 12 months, along with their contributions to diversity and inclusion in the industry and how they had given back through volunteer roles and charity work. Recommendations from managers and senior industry professionals were also taken into account.