Jump to winners | Jump to methodology
How to win the staffing war
Unemployment hasn't been as low since August 1974 and the employment participation rate has dropped to 66.4% from a record high, according to the Australian Bureau of Statistics.
The MPA Top Mortgage Employers 2022 list captures trends at a selection of financial firms that are excelling during these traumatic times by keeping staff motivated and satisfied, but also offering examples of how others can emulate their success.
One expert who has a clear vision in this area is Roland Youakim. The founder and director of Melbourne's Platinum People Group, a specialised financial services recruitment firm, sees pitfalls in competing for the same limited talent.
"Our flexible approach to working arrangements was overwhelmingly the most popular measure we took"
Peter James, Mortgage Ezy
"There are some roles where you're better off looking at actually bringing in someone with less experience and training them up," he explains.
"Someone with a bit less experience who's still got good entry-level experience or even some basic experience, a good attitude and you can train them, that can be a really good investment. That's how the industry has to adapt now because if companies don't do this, they're going to run out of talent."
MPA's survey shows that as the economy transitions away from a public health emergency towards a cost-of-living crisis, both pandemic-born and more traditional employee incentives will come into play.
Flexible work options retained top spot for importance after being the clear winner in the 2021 survey, but bonus and incentive schemes returned after taking a back seat during the pandemic, when sickness, lockdowns and social distancing dominated employees' thoughts.

Keep it loose
All 16 companies named as MPA Top Mortgage Employers in 2022 achieved an overall employee satisfaction score of 80% or greater, and a majority of them found that flexible work practices were crucial to employee happiness.
"Our flexible approach to working arrangements was overwhelmingly the most popular measure we took," explains Peter James, executive director at Mortgage Ezy.
"With employee safety and well-being as our paramount concerns, we allowed remote working, flexible hours and job-sharing arrangements, to name just a few of the initiatives introduced or enhanced in the last 12 months."
Results showed that flexibility was a primary consideration in some medium-sized employers like Mortgage Ezy, and even more so in smaller-sized companies of 10 to 100 employees.
"We work on a purely hybrid model, where the team can choose to work from home or work from the office depending on what their day looks like, and there are no set days to come in," says Nathan Smith, director at Birdie Wealth, a boutique brokerage in Miranda, NSW, that made the list of Top Mortgage Employers.
"Most of our team is made up of working parents who like the flexibility of being able to collect their kids from school and still have days where they can come in and spend time amongst their colleagues."
Giving employees the freedom to do their own thing clearly resonates with them.
"We do not clock watch, and we do not micromanage," says Audrey Yap, head of people and culture at 360 Mortgage Management Services (360 MMS), a brokerage in Melbourne founded in 2020 that also made the winning 16.
"We measure performance based on results. If an employee is able to deliver high-quality output during the required time frame, it does not matter where, when or how long they work."
Companies found that the trust placed in employees was returned.
"Productivity did not decrease overall due to the measures we took," says James. "It was actually quite the contrary. With morale improving, staff were generally more productive overall."
Flexibility has become so important that firms are finding that monetary incentives alone are insufficient in securing staff.
"Offering permanent work-from-home opportunities can provide for a need that can't be matched by remuneration alone," says James.
"Good results must be based on not sacrificing staff well-being"
Jun Sun, AUSUN Finance
Cash is queen
The pandemic has shown that remote working can also sometimes deliver better results in terms of worker happiness, attracting staff and promoting output. Flexibility appears to have become a permanent element of mainstream work.
Of the 20 different employment practices ranked in MPA's survey, long-standing traditional concerns, such as bonus incentives and employee recognition programs, featured prominently in the top 10 that are most important to employees. This was a change from the 2021 survey, in which benefits and compensation incentives ranked lower.
Bonus and incentive programs were the most important employment factors for workers at medium-sized and large firms in 2022 and the third most important factor at companies with 10–100 employees.
One of the winners, My Mortgage Freedom, appears to be ahead of this curve. The company's 17 staff members are entitled to an equity share (paid at Christmas) after three years of service, with the stake increasing with tenure. The scheme is clearly effective as eight employees have worked there for more than four years. On top of that, by the fifth year, the company awards a $1,800 holiday voucher.
Overall, incentives came second to workplace flexibility, showing that pre-pandemic priorities are returning, perhaps as a way to cope with the cost-of-living crisis.
Sean Ghadri, a senior recruitment consultant at Fuse Recruitment, is finding that higher salaries are now a top demand among brokers seeking new positions.
"I'd say it's increased at least 15% for the past year," he says. But he tempers this with the admission that much of the lift came during the second half of 2021, when the economy was still running hot.
"Last year, a junior broker would be paid anywhere from $60K to $70K–$75K at the very max," he says. "Now, junior brokers start off at $70K and they go up to $85K. And when I'm talking about junior brokers, I'm talking about brokers with one or two years of experience."
Another one of his insights is encouraging employers to consider all departments, not just brokers. "Most brokers get commissions, but loan processors don't, so if they could create a bonus structure for processors, that would also attract really good candidates," he explains.
"And the ability to move within the structure of the brokerage is also something that's really big with candidates. Most brokerages are not that large, which makes it difficult for a loan processor to become a broker or start actually broking or for a broker to become a manager. If they could offer different career progression opportunities within their structure, it would also be very attractive to possible candidates."
Well-being and development
Many of the other employment practices rounding out the top of the table in the MPA survey can be considered newer types of incentives with strong social aspects. These include family-friendly benefits, such as parental leave and childcare measures, employee wellness programs, company involvement in green or sustainable business programs, and company support for community and charitable organisations.
Wellness programs are particularly prominent in HR given the unusual stress as of late.
Home Loan Experts (HLE), another Top Mortgage Employer, placed a particular focus on employee well-being over the past year in the wake of the pandemic.
"We have invested heavily in learning and development, staff engagement and team culture," says chief executive officer Alan Hemmings.
HLE has a team responsible for running training sessions on technical matters, such as credit analysis and loan processing, with an astounding 58 learning and development sessions implemented over the past year.
"During the year, we ran a number of well-being programs, looking at topics like mental health and resilience," says Hemmings.
The large, privately owned mortgage broker organises games of futsal, ergonomics programs and even a fitness month, where employees are given daily health challenges.
"Such initiatives play an important role in increasing employee motivation and engagement," says Hemmings.
Remote working proved to be a challenge in maintaining physical activity for many people, and AUSUN Finance in Melbourne was one mortgage broker that introduced joint online sessions during lockdown.
"We host Zoom gym among the company [employees] once a week and compete on our health status, such as how many steps per day or running online together," says managing director Jun Sun.
"Health and well-being [sustain] long-term motivation for the staff," he adds, pointing to the emphasis on short-term key performance indicators at banks as one reason for their high staff turnover.
"Good results must be based on not sacrificing staff well-being," he says.
Overall wellness is difficult to achieve in mortgage broking, a notoriously high-stress job. "This results in stressed-out clients, brokers and lenders," says Yap at 360 MMS.
Her firm tackles this with a well-being fund equivalent to 1.5% of an employee's annual salary, which can be used for various physical and mental treatments. The company also has an outward facing scheme and donates a percentage of its yearly profits to charity, often looking in-house first. A recent example was when a team member's home was severely damaged by a typhoon. The funds from employees were matched by 360 MMS. The company also offers retired laptops and computers to employees' children.
"We want people who would fit with our team and support their colleagues"
Nathan Smith, Birdie Wealth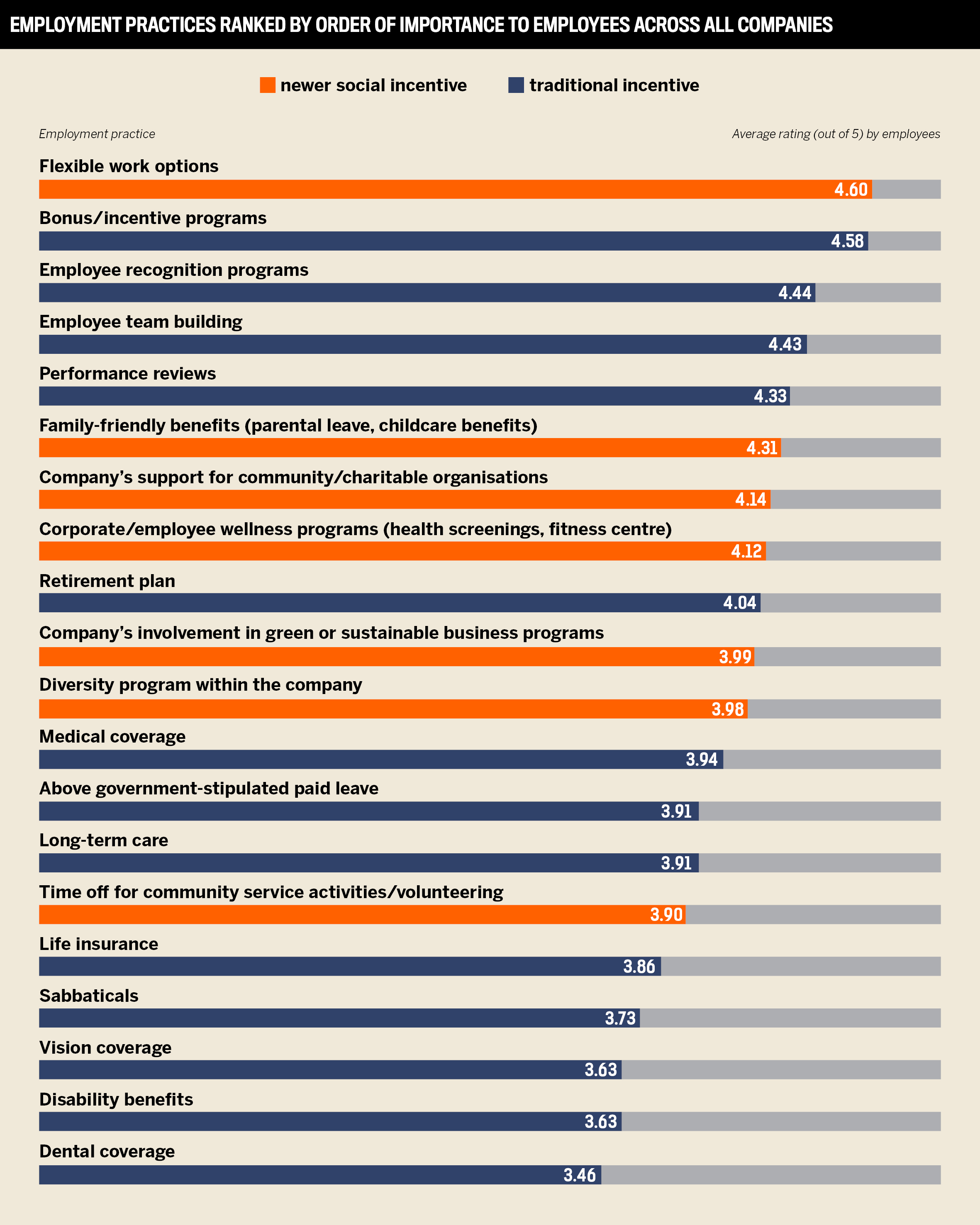 Skills can be taught, but culture is a feeling
The different types of initiatives emphasised by firms speak to the importance of company culture.
This year, Youakim at Platinum People Group has seen an uptick in jobseekers searching for the right work culture.
"Good people want to work with good and ethical people," he says. "They want to be a part of something special, like having a good leader – someone who is investing in their career. One of the big things for candidates is career growth and career development, and that comes down to the company and the leader and what they can offer that employee."
But a cultural fit is a two-way street, and companies are keen to employ people who have values that can comfortably gel with the status quo.
"We want people who would fit with our team and support their colleagues," says Smith at Birdie Wealth.
With government data showing that almost one-third of all employing businesses are having difficulty finding suitable staff to fill jobs, some mortgage brokerages are prioritising team fit as more important than experience or industry knowledge.
"Recruitment this year has focused on character and culture before competence," says Smith.
Implementing a top-down culture is a complex operation, as another winner, Resimac, demonstrates. The company has recently appointed an ESG committee to promote long-term green initiatives. Its Carbon Conscious program ensures that for every home loan settled, the company facilitates the planting of a Mallee eucalypt tree in Western Australia. More direct measures include a recycling waste-management program, carbon offset and renewal energy with the company's energy supplier, and environmentally friendly printers and hardware.
Skills come later. "Currently, we hire people based on behaviour because technical skills can be taught," says Yap at 360 MMS. Recruiters are also looking for people who are fast learners.
"In this market, things are changing a lot," says Youakim. "There are rates changing, lenders changing their policies and new software and systems, so people need to be able to adapt and learn new things and be coachable."
Gone are the days when a good dental plan or sabbatical could attract top talent.
"The modern employer-employee relationship is no longer limited to salary, working conditions and professional development," says Yap. "It is about trust, managing work-life balance and enabling work from anywhere while keeping team spirit up."
10–100 employees
AUSUN Finance
Birdie Wealth
Legal Home Loans
More Than Mortgages
My Mortgage Freedom
Shore Financial
The Happy Finance Company
Vision Finance
101-500 employees
Compare Club
Empower Wealth Mortgage Advisory
Mortgage Ezy
Resimac Group
500+ employees
The process of finding and recognising the best employers in the Australian mortgage industry took place over two phases. First, MPA invited organisations to submit their details in a survey, in which they were able to describe their offerings and business practices. Second, employees from the nominated companies were asked to fill out an anonymous survey to rate their satisfaction with a number of key factors, such as compensation, employee development, culture and work environment. Each company was required to meet a minimum number of employee responses based on overall size. Any company that achieved a satisfaction rating of 80% or greater was named a Top Mortgage Employer.