She says by delivering these things consistently, brokers can be sure to maintain strong relationships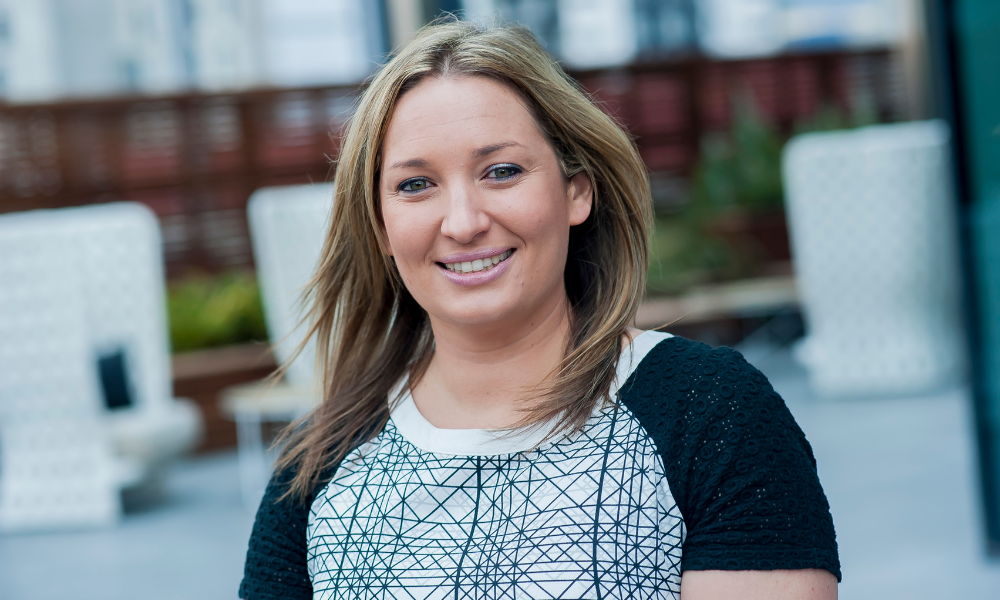 When Brianna Kenyon (pictured) was approached by a broker whose client was at risk of losing their property purchase contract if they couldn't get a formal approval in three days, she decided to go the extra mile for them. It was a strategy that proved successful – not just for the client, but for the relationship between the Adelaide Bank BDM and the broker.
The client had been put in a difficult position just days from requiring formal approval when the initial bank they had been placed with changed its policy and the deal no longer fit.
"The broker called me and asked if I could get a formal approval within three days so the customer wouldn't lose their property purchase contract," said Kenyon.
She told him it was possible under the following three conditions. Firstly, she would need to escalate the deal. Secondly, the broker would need to order an upfront valuation, and thirdly, all the documents would need to be uploaded upfront in accordance with the bank's supporting document checklist.
"I said I would try my absolute best to facilitate the application through to formal approval by the finance due date," she said. "The deal was submitted so I escalated the file, I checked the application to make sure that all supporting documents were uploaded to the file, and I read the broker notes to make sure they were comprehensive.
"The application passed the quality check first time and once the assessor picked up, they issued formal approval that day."
While it was a happy moment for the broker and his client, it also proved a positive step in building a strong relationship between the broker's business and the bank.
"Since that good experience, that broker recommended Adelaide Bank to their team members and now all five brokers in that group introduce loans to Adelaide Bank regularly."
As a BDM, building strong relationships is crucial – a factor that is also paramount for brokers. This is something Young Gun Grant Arbuckle learnt firsthand during his first year as a broker, when he was able to get a less than vanilla deal approved by one of the big four after the clients' previous broker told them he couldn't help.
"I had focused a lot in my first year building up good relationships with banks," he told MPA in a previous interview. "I'm very pro BDM-support. I think they do an incredible job and in this particular scenario there was an exception that was able to be granted by one of the big fours."
Read more: The importance of mortgage broker and BDM relationships
Kenyon said it was important for brokers to invest in their relationships with clients, lenders and aggregators in order to make the home buying process less daunting for borrowers.
"Having strong relationships can assist in quickly finding the best solution for the customer, knowing how to mitigate any risks, and responding to queries or concerns the customer may have along the way," she said. "Having trust in the people that support this process builds confidence in the service you deliver, and you can't do this without building strong relationships."
She offered the following three tips for building good relationships.
Communication - "It is so important to have regular communication to build and maintain a strong relationship," she said. "Whether that be providing regular updates as to where a loan application is at or just a 'check in' phone call to see how that person is going, and if there is anything you could help with."
Be transparent – "Always tell it how it is and don't sugar coat things," she said. "People respect this and realise they can come to you for an honest opinion and advice."
Go that extra mile – "Go out of your way to provide that extra special service that not many others offer," she said. "For example, find a solution for a problem instead of putting it in the 'too hard basket' - or if there is no solution let them know quickly that you can't help and possibly refer them to whom you think could help."
Kenyon executed these three things when helping to get the broker's client approved in time, and it is a strategy that she believes anyone can benefit from when building strong relationships with clients and partners – if they do this consistently.
"Good relationships are built on past experiences as an indicator of what to expect in the future," she said. "Therefore, if you can provide a consistent service using my three relationship building tips you will always hold those strong relationships."