How brokers can tap into commercial property finance demand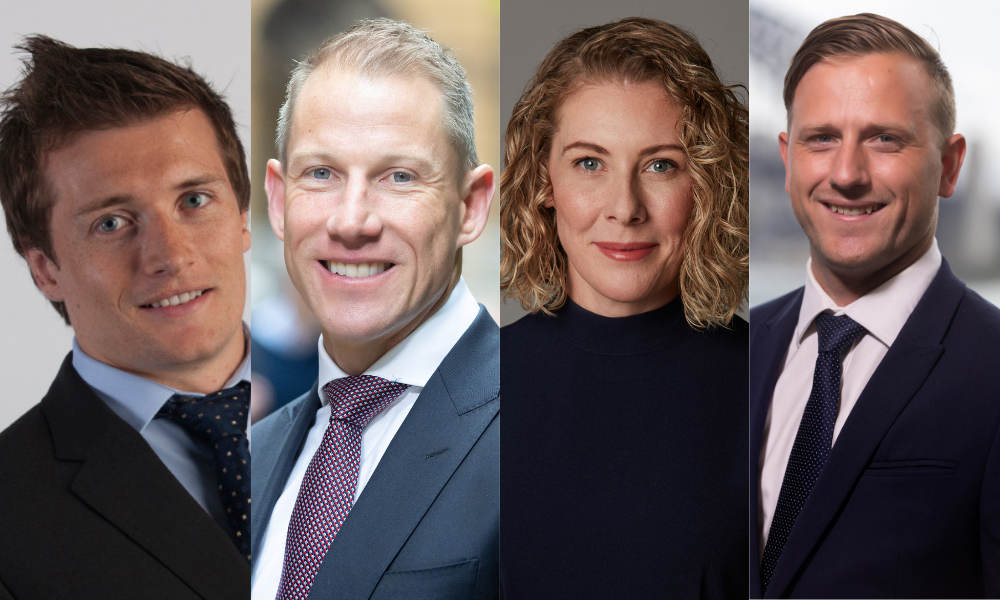 Australia's commercial property sector has been hit by a series of challenges. Rising interest rates and inflation, labour shortages, supply chain problems and the collapse of construction companies have all had a major impact. But there are new opportunities available.
Monthly business finance figures from the ABS provide an indicator of the appetite for commercial property finance. Its January 2023 data shows loan commitments for construction finance fell 2.5%, but the overall trend was flat, while commitments for the purchase of property fell 0.7% and in trend terms were down 1.7%. In February, construction finance loan commitments rose 62.2% – in trend terms an increase of 1.1% – while property purchase commitments fell 2%, a dip of 1.1% in trend terms.
Herron Todd White's Month in Review report showed that industrial assets worth less than $10m performed strongly in February, particularly in the owner- occupier market. Inflation also improved, falling to 6.8% in February, down from 7.4% in January.
Some economists predict rate hikes will soon end. As supply chain issues also improve, inflation eases and immigration levels recover, opportunities will arise in the commercial property market.
La Trobe Financial chief lending officer Cory Bannister (pictured above second from left) Gateway Bank chief operating officer Zeb Drummond (pictured above far right), NAB Commercial Broker head of specialised and private Anita Hyde (pictured above second from right), and ANZ associate director – property Daniel Gradwell (pictured above left) provide their insights into the sector.
Market challenges
Gradwell says the construction sector continues to struggle with cost pressures, and several high-profile companies have collapsed. "It's not just material costs driving these pressures, as an incredibly tight labour market makes staffing difficult and expensive to obtain," he says.
"We are increasingly hearing reports that construction costs are now starting to flatten out, but we don't expect costs to go back to where they were a few years ago, given the huge pipeline of work under construction across the residential, commercial and infrastructure sectors."
Gradwell says it appears that the rate-hiking cycle is nearing its peak. "This is likely to provide some confidence to individuals and businesses after a very turbulent period, which will only help the commercial property segment."
Drummond says Gateway Bank's product offering is in the under-$10m space and the bank is seeing trends that are consistent with the market.
"Clearly the last 12 months have been challenging as inflation, cost of living pressures and an increasing-rate environment have dampened consumer sentiment, which obviously flows through to our commercial sector," he says.
Inflation easing in February gave rise to optimism that "we've hit peak inflation", he says, but there's still a long way to go before central banks will be confident that they have it under control.
"Consumer sentiment is a key driver of the economy," Drummond says, "and we're still sitting at historically low levels."
Once interest rates stabilise, he believes sentiment should improve, which will be a positive for both residential and commer- cial property.
Hyde says that because those who acquire commercial real estate are business owners or sophisticated investors, NAB looks at economic signals such as the NAB monthly business survey, which is a good indicator of business confidence and conditions.
"What's really positive from these surveys is the ongoing resilience we are seeing from Australian businesses," she says. "While the headwinds are real, there are still many businesses looking to expand and take advantage of opportunities as they arise."
NAB's Commercial Property Survey, released on 23 March, shows that property professionals are facing tougher conditions because of higher interest rates, and they expect these to persist over the next three to six months.
Growth areas
Bannister says La Trobe Financial's SMSF product has been one of its most popular loans for several years, and as more Australians opt to invest their superannuation in real estate, an investment in a commercial property could help diversify a borrower's portfolio.
"Bringing to the customer's attention the benefits of commercial property investment – whether SMSF or otherwise – could help open a door to possibilities for both brokers and their clients," he says.
La Trobe Financial also encourages brokers to become familiar with and use non-banks.
"Considering a partnership with non-banks is mutually beneficial to non-banks and brokers alike, especially when it comes to obtaining finance in complex situations, or lending products secured by commercial properties," Bannister says.
Brokers who expand their knowledge of the wide range of products and policies on the market can diversify their clientele. "This, paired with becoming more familiar with commercial property, will bolster a broker's office, making them more resilient to external factors and ultimately more profitable."
Hyde says the NAB Commercial Property Index shows that sentiment has improved and remains positive for industrial property, which continues to experience boom condi- tions, sitting at +44 points, up from +41 points in Q3. Industrial property is forecast to outperform the broader market in the next one to two years.
"As Australian businesses continue to strengthen their supply chains following recent disruptions caused by the pandemic, this property sector remains attractive to business owners needing more warehouse or logistical capacity," Hyde says.
She says ongoing work-from-home trends continue to be an obstacle for CBD office and retail property, but "there are still selected opportunities with more office space expected to be needed in all states in the next 12 months".
Development activity should pick up in the second half of 2023 and into 2024, particularly as immigration levels rise to alleviate labour shortages. Hyde says this will likely fuel demand, especially due to a shortage of rental property. As building input costs moderate, developers will gain confidence about their profit margins.
"Brokers have an opportunity to establish strong networks now with developers and project managers to be brought in as part of development transactions from the beginning," she says.
Drummond says there's growth in the under-$10m segment, particularly industrial units. He adds that challenging economic conditions often provide growth opportunities as property price increases slow down or reverse because opportunistic, cashed-up buyers take advantage of the market to expand their portfolios.
"We're facing challenging economic circumstances over the coming 12 months, particularly in the residential property market," he says. "These challenges provide brokers with an opportunity to diversify their business models and grow their penetration in commercial lending."
Gradwell says ANZ Commercial continues to see commercial property performance being shaped by household spending. He says industrial property is still red hot as consumer spending remains strong, especially online shopping, which is driving demand for storage and warehouse facilities.
"We're also seeing strong growth in suburban shopping centres as people spend more time and money closer to home, although this is coming at the expense of CBD retail assets, which continue to struggle."
With more people working from home, Gradwell says there is a clear "flight to quality" in the office space, with companies requiring well-located assets with good amenities to attract workers back to the office.

Broker education and support
Drummond says the core skills of building a commercial lending portfolio are not significantly different to the skills required to build a successful residential portfolio. Key skills involve brokers keeping close to their clients and providing quality service and engagement. "Commercial loans do have more complexity than your traditional residential lending," he says. "However, once a broker has worked through a few commercial scenarios, the similarities become far clearer than the differences."
Gateway supports brokers through its flexible and simple products; technology offering, such as ApplyOnline for loan applications; and relationship management. It offers 30-year loan terms, no annual reviews, and online account management.
"We have an experienced and dedicated commercial lending manager who can work through scenarios and workshop deals to ensure that we're able to support brokers and their clients," Drummond says.
Hyde says brokers can access a range of industry-specific insights, research and networking events, such as NAB's Quarterly Commercial Property Webinars and Commercial Property Survey, which provide information on market trends and help brokers deepen their industry knowledge.
"Understanding the context in which businesses are operating helps brokers to form deeper relationships with their customers and provide solutions better tailored to their customers' needs," she says.
Brokers should start conversations with clients and lenders early on so they can manage their clients' needs and expectations versus lender appetites. Hyde says NAB's team of specialised BDMs can help brokers ask the right questions and ensure the trans- action is presented in the best way to achieve the optimal outcome.
"Brokers working specifically in commercial property need to ensure they understand financial feasibility and can weigh up the risk associated with proposed developments to ensure successful outcomes we can support brokers and their clients with a full suite of products and assist brokers with structuring and scenarios."

Bannister says La Trobe Financial's recent national workshop tours have been hugely successful, and all brokers are invited to attend future events.
The non-bank's BDM team is experienced in commercial lending and development finance, and well placed to handle the "curliest of questions", he says.
"With our BDMs supported by one of the largest credit teams in the non-bank sector, you're in good hands to begin learning about, and then writing, commercial loans with La Trobe Financial."
Bannister says La Trobe Financial assists brokers by ensuring ease of use, including a single online application form that applies to all loan products.
"We don't make brokers jump through any additional, laborious hoops to begin writing commercial loans," he says.
"A broker that has partnered with a major aggregator is automatically accredited to write all of our loan products, which includes residential, commercial, SMSF, construction and development."
Credit-skilled BDMs also guide brokers through the process if it's new to them, Bannister says.
Gradwell says ANZ Commercial values its ongoing relationship with its broker network. "Once a broker is commercially accredited with us, we will support the broker by giving them access to specialist lenders who can work with them on transactions. We will also work with a broker from the time of application and are here to assist them throughout the life of the customer's loan with ANZ."
Brokers are encouraged to take part in ANZ broker education webinars, but ANZ also regularly presents webinars that go beyond policy and product information, such as specialist property lending webinars featuring case studies to help bring complex commercial property lending scenarios to life.
ANZ grew its broker manager and banker workforce in 2022, boosting support for the broker channel. Broker managers regularly visit broker offices, allowing brokers to discuss lending opportunities or get updates on commercial property.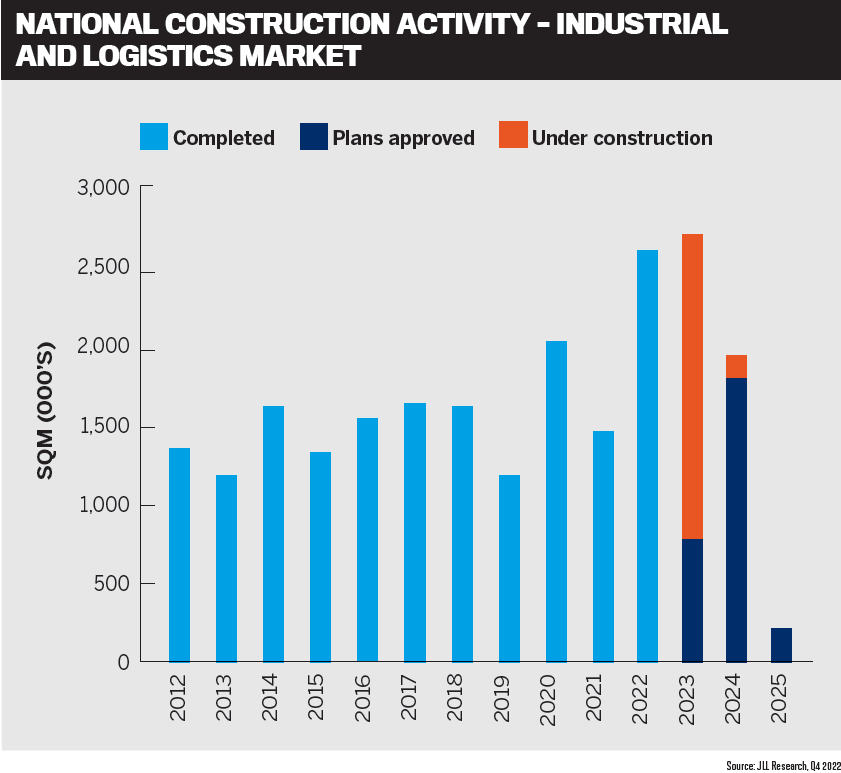 Client generation and referrals
Hyde says commercial property is about long-standing relationships; the best referral partners are existing clients who can open up their networks of family and business associates contemplating buying a commercial property.
Brokers should focus on attracting clients who have demonstrated long-term success with investing and/or running development projects to time and budget.
"Talking to existing commercial property customers and trading businesses to really understand their needs is imperative to building your network," Hyde says.
"Commercial property transactions have long lead times, so it's important to understand your client's plans for the next 12 to 24 months and ensure you are standing there next to them when the time comes."
Gradwell says a great place for brokers to start is by looking at their mortgage customer bases, identifying those who are business owners and talking to them about their business needs.
They should ask customers if they are looking to grow their businesses and need new operating premises, he says. "Or do you have clients who are looking at investment opportunities and see commercial property as an opportunity worth exploring?"
Brokers can ask existing clients if they can refer a friend, and also connect with accounting firms and property valuers, Gradwell says.
La Trobe Financial firmly believes that brokers who partner with a wide range of professionals, such as accountants, financial planners and real estate agents, are best placed to perform well, Bannister says.
"We have a loan for every life stage – from a full-doc first home buyer to SMSF loans and loans to assist property developers with their residual stock," he says.
"If a broker is to take the same mindset of having a breadth of solutions in the market for all borrower and security types, they'll find it beneficial for their value proposition."
Drummond says there are two key ways for brokers to generate new commercial property clients: by leveraging existing clients looking to diversify their investment portfolios and revenue streams; and by building strong referral networks.
"Accountancy firms, legal firms and real estate agents all offer strong referral opportunities," he says.
"If you have strong residential referral partners, these could be leveraged to provide strong commercial opportunities."