Head of white label outlines the way Delta has been a good news story for the broker channel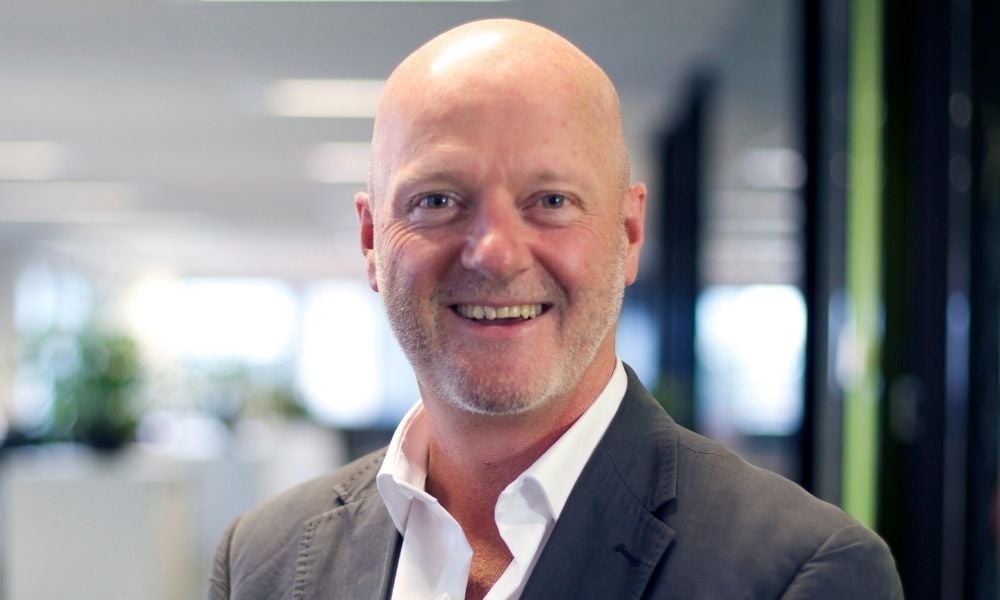 While the outbreak of Delta proved a rude shock to many people and businesses in Australia after a period of relative normality, the impact of its spread didn't result in a downturn for the mortgage broking industry. In fact, the numbers have shown that Delta has actually been a massive opportunity for brokers rather than a challenge, according to head of Connective Home Loans Michael Goerner (pictured). He told MPA that consumers' reliance on brokers had increased throughout recent lockdowns, as well as over the course of the pandemic across impacted states.
"The numbers prove that story," he said.
Much of this has had to do with a growing consumer awareness of the value that brokers can bring – something that periods of lockdowns have inevitably added weight to.
"Brokers provide a whole lot of value," said Goerner. "They save time. Obviously, they (borrowers) haven't been able to get out and go to a retail branch and talk to a normal bank or about their deals, so it's convenient. It saves time and they get an opportunity to look at a range of solutions rather than just going and looking at an individual solution."
Read more: Using forward projection helped client make $500,000 profit
As a white label lender, Goerner highlighted the opportunity this consumer awareness created for CHL, which is only available through the broker channel.
"A broker has the opportunity to really create a point of difference by introducing products that are not available in the mainstream," he said. "The conversation that a broker would have is, 'we're going to introduce you to a whole lot of known retail brand products today that you'll be familiar with. But the benefit of coming and seeing me is I'll introduce some that you're not aware of. And because they have lesser overheads than some of the major banks, you actually get a better product and maybe a better rate at the end of the day'."
With the APRA recently increasing the serviceability buffer and hinting at further tightening in the near future, some clients could be facing a period whereby they can't borrow the amount they previously could in an environment of worsening housing affordability.
According to a report by Moody's Investor Services, housing affordability in Sydney would reach its worst level in 10 years if prices rose by another 4.6%, or average mortgage lending rates rose by 42 basis points to 3.87%, while nationwide, it would reach its worst level in a decade if housing prices increased by 15% or if mortgage lending rates rose to its average for [the] last 10 years of 4.79%.
Economists and members of the mortgage industry have recently indicated both further prices hikes and interest rate rises are likely on the horizon. As bond markets mature, banks will need to get funding from the money markets at a higher cost, according to broker and buyer's agent John Manciameli.
"That's definitely on the horizon and banks will move out of cycle and pass on the costs," he told MPA in a recent interview. "They're all there to deliver profits to their shareholders and they will absolutely pass on the costs."
Read more: The upcoming costs that clients need to know about
Connective executive director Mark Haron agreed, explaining higher interest rates could come into the market from early to mid-next year as securitisation rates added to the funding costs of banks.
"While the RBA might not move on rates, the market might move and the securitisation rates may increase, which may put pressure on banks and non-bank lenders to increase interest rates anyway," he told MPA.
For Goerner, the tightened lending conditions on the horizon meant brokers would play a crucial role in assisting borrowers.
"The benefit for brokers is that they are well prepared for those changes," said Goerner. "If it's time critical and a deal that might be a deal this week is not a deal next week, there's maybe some urgency to get that in, so that it's assessed at a lower rate."
He said the level of guidance a broker could provide their clients around such changes and the way they could be impacted added to the value-proposition being offered in the third-party channel.
"As an industry, we're being more looked on as a really trusted advisor and a good point of reference for people that are entering the market for home loans," he said.