Bank executive on the importance of bravery for new to industry brokers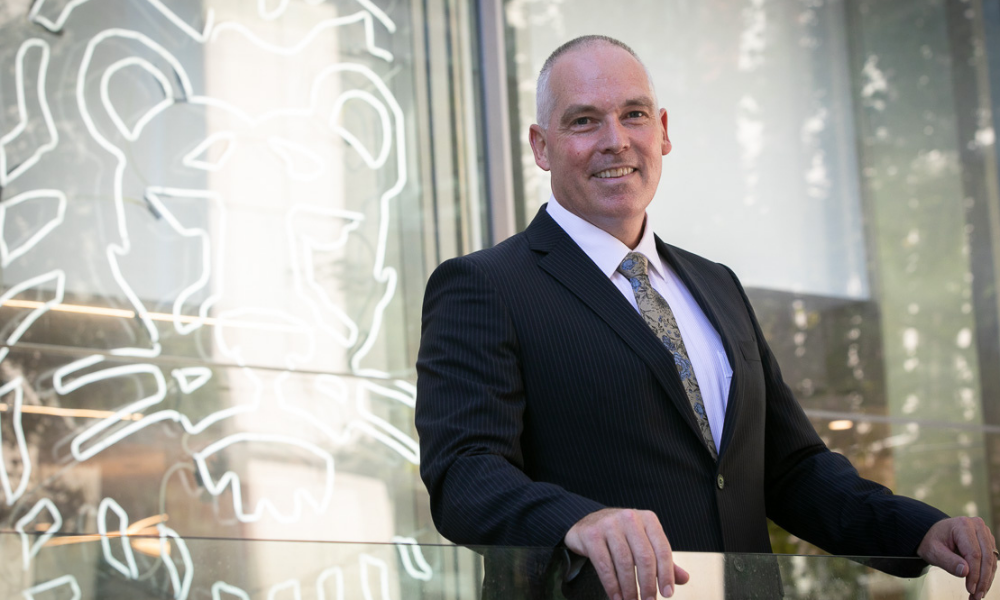 As a broker, you quickly learn not to make the same mistake twice, which is why bravery is an important tool for new entrants to possess, according to Glenn Gibson (pictured). ING's head of customer experience, service & distribution said courage was essential for new to industry brokers who wanted to leverage the rich opportunity of the profession in order to build successful businesses.
"I think the best way to leverage the opportunities of the marketplace is don't be afraid to make mistakes and learn from your mistakes," he told MPA. "One of those opportunities (on how to grow business) is, very much, be brave."
As the sponsor of MPA's Rising Stars 2022 report, ING is big on supporting new brokers as they excel in their chosen career path.
Read more: Search underway for young mortgage superstars
"For me, the Rising Stars are our future industry stalwarts," said Gibson. "The future of what our industry is and what we are for everyday Australians is just so important. It all starts with the new to industry and the Rising Stars.
"The Rising Stars are brave. They're the ones who have gone, you know what? I'm going to back myself, I'm going to learn from my mistakes and I'm going to grow my business from it. Cause if you try to eliminate every single mistake that you quite possibly could make, your business could just stagnate because you're staring at your navel too much."
Alongside bravery, tenacity and excellent listening skills are both crucial attributes that brokers should possess in order to make the list, he said.
"I often say to people, nobody wants a home loan," he said. "People want to get a house next to a beach or they want to live in a suburb where their kids can go to a school. There's not a single Australian who wants a home loan. As a Rising Star, you're a good listener because you are actually knowing what your clients want and you're a person who can facilitate that."
The broking profession is one that provides ample opportunity to learn and grow as a person. Gibson said that the diversity of the role could potentially empower brokers in both their business and personal lives.
"How do you prospect leads - and then have the ability to translate that into everyday life? You become more confident," he said. "Your breadth of knowledge on how much processing you have to do, how much paperwork is needed; you're developing skills when it comes to customer relationships or personal relationships.
"The opportunity that the broking profession offers is the ability to expand your own knowledge and skill set that you can relate to personal life as well as working life. It's a unique role when you think about all the things that you do as a broker."
While it provides a wealth of opportunity, it also comes with two major sets of challenges, he said. The first is around the nature of the gig.
"The challenge as a new to industry broker is what your job actually is," he said. "If you think about it, you may go into a sales role, or you may go into an operations or marketing role. As a broker, you're all of those roles. You may be fantastic at prospecting, or sales, or marketing, and your weakness may be operations, but as a broker, you actually have to be really good at all of it."
When added to the industry specific challenge of understanding the ever-shifting policies of dozens of lenders, it's no wonder bravery is an essential quality for success.
Read next: ING: why customers love us
"If you're new, especially in the current environment, everything you have to do is at speed," said Gibson. "If you're trying to help a customer out with a purchase, for example, being able to know where you can place that customer to match their needs comes in an environment where they need speed to answer. They want to be able to go to auction, they need to know they can do that.
"New to industry brokers have to have a very broad knowledge around who can do what, who can support a customer's needs."
This is even more true in the current regulatory environment whereby brokers are required to consider more than just a handful of banks when narrowing down the right lending product for their clients. While this is one of the ways the profession has changed for the better for consumers, it means that new brokers, who may not have come from a banking background, potentially face a massive learning curve when they take on the job.
"You have to have such a wide variety because of the different offers in market, the different service levels," said Gibson. "One of the biggest challenges on that side is being able to learn, adapt and implement very, very quickly."