The Artemis Space empowers women to connect and succeed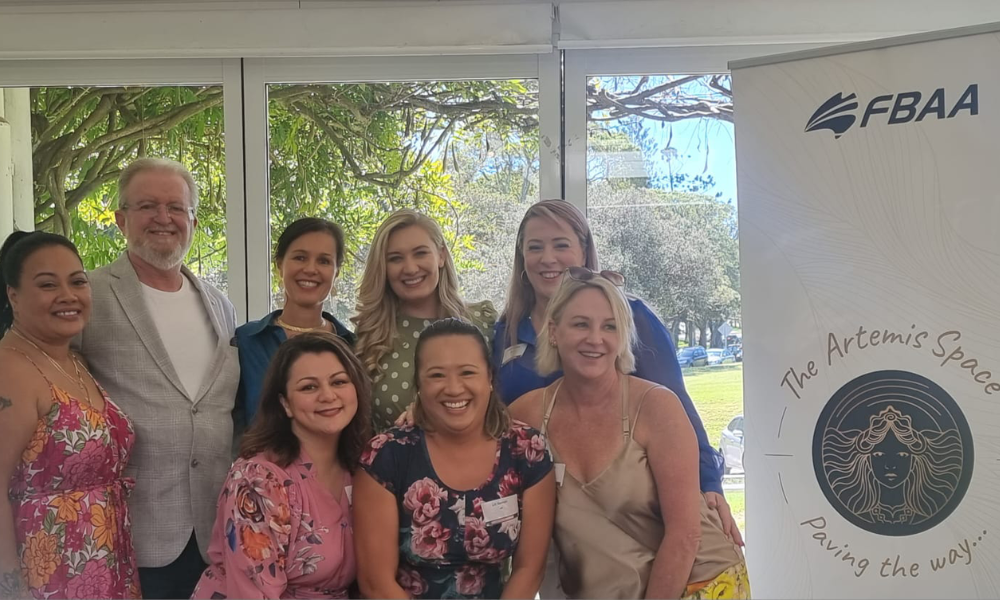 When the FBAA was looking for someone to lead its new forum for women in the finance industry, Joanna James was the ideal choice.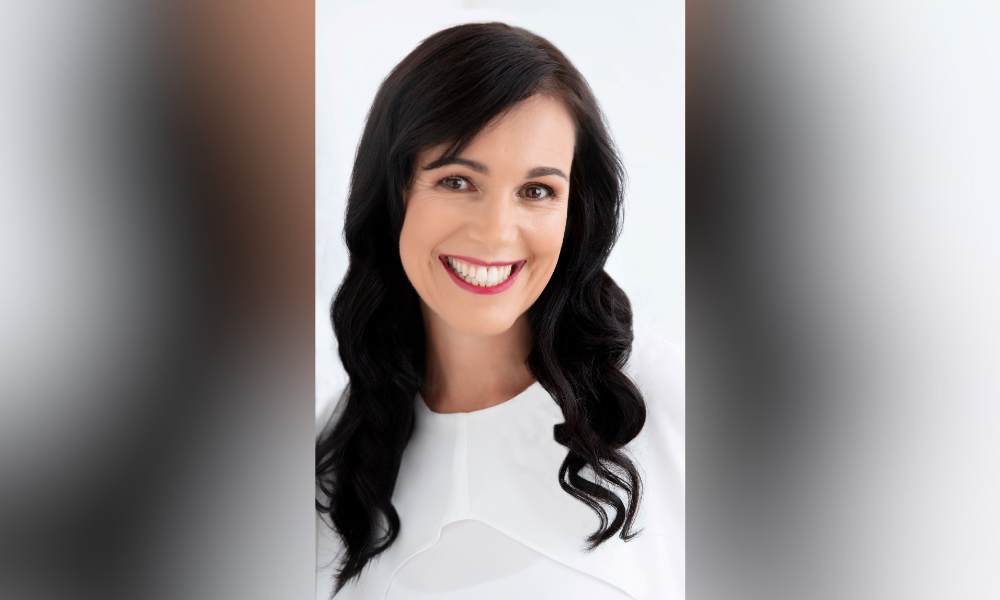 A highly respected industry leader, entrepreneur and author, James (pictured above) began her career as Australia's youngest female architect and builder. She then went on to become a successful broker and general manager of mortgage manager and non-bank lender Mortgage Ezy for more than 20 years.
James was also the chief ambassador of global movement The Successful Woman, which empowers women to grow their skills in business.
Now she is overseeing the FBAA's The Artemis Space. Named after the Greek goddess of nature, women and archery, it symbolises reaching an objective with the greatest speed, accuracy and focus.
FBAA managing director Peter White (pictured below) says he met James and other women in the industry on International Women's Day in 2022 to discuss bringing about real change for women.
"It certainly isn't about 'men are bastards' or 'let's burn the bra' style of campaigns; it must be driven by purpose and with real, tangible outcomes that are beneficial," White says.
The Artemis Space is based on equality for all and to achieve this "we need to reset the pendulum swing to find that balance and put right the failings of the past that created those inequalities".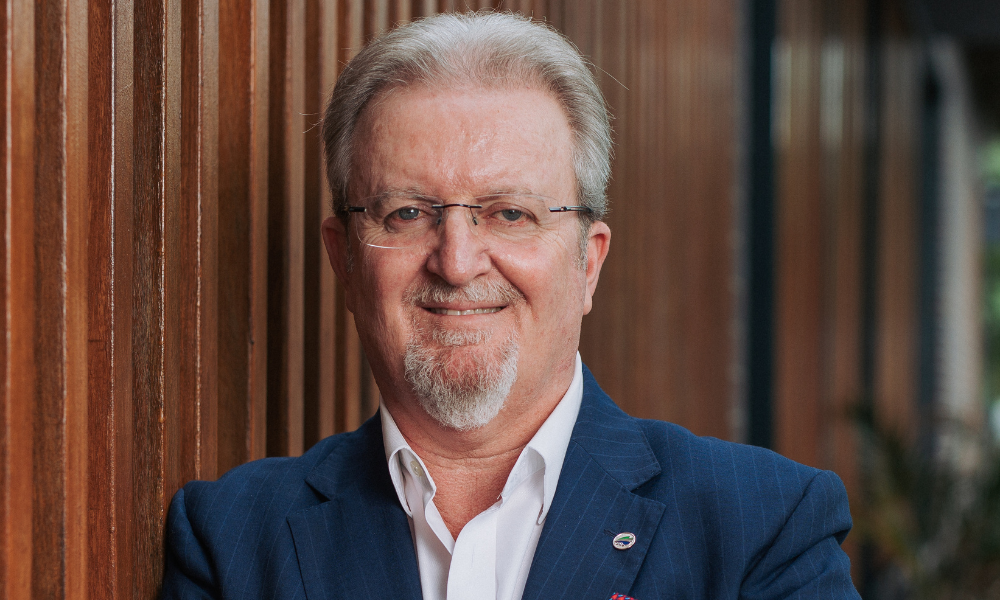 "So, with a like-minded group led by women, The Artemis Space was born, and I felt Joanna would be the right person to lead this for the FBAA, and we march on from here," White says.
After a full year of research into the concerns of women, The Artemis Space was officially launched on International Women's Day 2023.
James says, "Here we presented our vision to create a safe and supportive community where women/womxn can have open-minded, matter-of-fact discussions to understand what holds them back in order to pave the way forward."
The Artemis Space's mission is to transform constructive discussions into practical change while supporting women/ womxn to connect, grow and succeed with excellence in the finance industry.
"We choose to focus on practical solutions at a grassroots level across three main areas: awareness, education and advocacy," James explains. "The team of forum contributors are first class, choosing to serve others without pretence or parade."
In the awareness series, a different expert each month focuses on enhancing skills that heighten self-awareness.
"Streamed live into the Facebook group, we cover topics such as creating work-life balance, managing time, improving focus, setting boundaries, achieving goals, developing discipline and mastering emotions, to name just a few," James says.
The recordings also form a resource library of easy-to-digest 30-minute segments that support women in different times of need.
Each quarter, The Artemis Space holds education forums focusing on specific areas of upskilling not covered by traditional avenues. This year, topics include "Essentials in Business – Planning for the New Financial Year Ahead"; "Confidence in Communication"; and "All Things Networking". Each 90-minute forum features two speakers who share valuable knowledge and practical tools.
For the advocacy program, James says The Artemis Space identified the need for an enhanced network of mentors to help women make progress across many areas of their careers.
"In essence, this program supports women to better advocate for themselves, which is the most powerful position of all. The Artemis Space has partnered with [mentoring program] Rare Birds in providing access to quality, ongoing business mentoring from top-level business professionals predominantly outside of the industry to give a different perspective to their growth."
The community also hosts regular walking meet-ups in each state, and forum members attend industry conferences and events.
"They say large oak trees grow from little acorns, so this year we plan on planting that seed, growing to 500 members by focusing on delivery quality over quantity," James says. "At The Artemis Space we aim to keep things real, personal, and applied at an individual level."
James says it's vital that women have a supportive forum "where we are able to share our journeys".
"Where we can feel free to be open and honest about the challenges we face, as well as a space where we can celebrate each other, is key to having a balanced life within the industry.
"Many women juggle personal, family and professional needs, and it's usually in the intersection of these areas that both the joy and the difficulties reside. Being able to share constructive tools and extend genuine support and encouragement can make all the difference to how we navigate these obstacles."
As women learn to collaborate and support one another, "we actively break down the barriers inherent in competition and exclusion", James says.
"Connecting in this way is the fastest pathway to sustainable growth on all levels within the industry."
James says she has met many amazing women from across the world. "Each unique in their talents and gifts, I take inspiration from them all. If I were to focus on a particular group of women who excite me, it is women who are over 70 who choose to contribute in a constructive and meaningful way."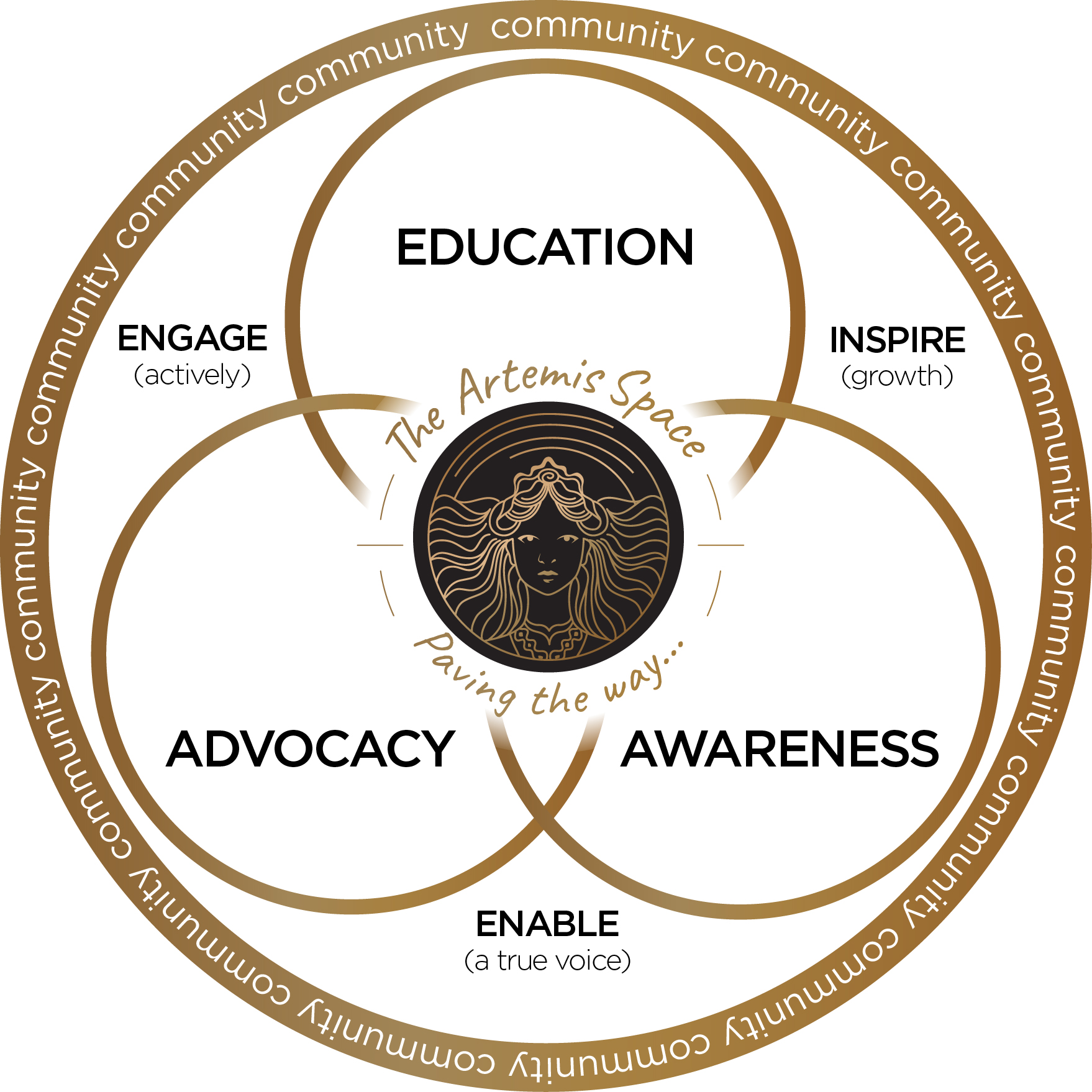 One of these women is Robbie Montgomery, a former back-up singer for Tina Turner who James met in the US last year.
"Robbie, now 83, is sharp as a tack, rocking her wardrobe like a boss in heels," James says. "She actively owns two different businesses, and yet she still finds time to share her valuable insights about life with other women.
"Robbie is an example of a woman who is vibrant, fully alive, generously sharing her wisdom with others. Forget preconceived ideas about ageism or working-life expiry. That is something we can all aspire to."
James says that as a passionate advocate for the advancement of women, she loves the inclusive and collaborative nature of The Artemis Space. "It serves as a beacon for more women to achieve excellence within the finance industry, illuminating a new path forward."
Women are encouraged to connect with The Artemis Space by joining its Facebook group. Membership is free and is open women and men across the industry.