With a career in professional rugby and a decade in banking behind him, NAB's new executive, broker distribution, has a strong focus on people, teamwork and creating a sustainable relationship with the third party channel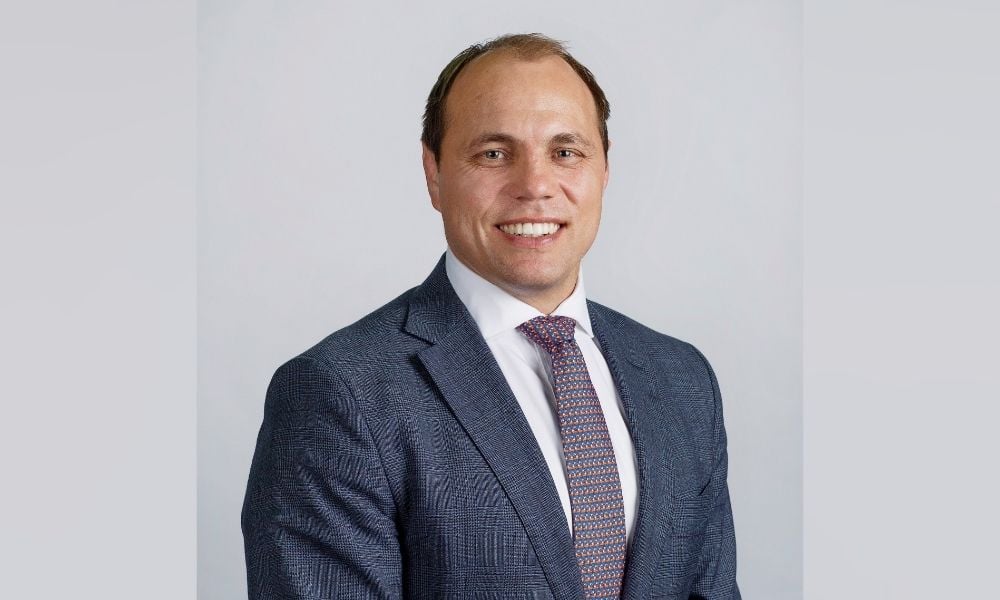 A job in banking and finance might not seem as exciting as representing Australia in rugby, but the passion Phil Waugh displays for the industry would have you think otherwise.
The former professional rugby player was a member of the Waratahs from 1999 until 2011, and played for the Wallabies for several years too. During that time he studied for two master's degrees, one in commerce and another in international business.
In 2011 when he retired from the sport, rather than going abroad or taking some time out like other players might have done, Waugh went straight into a business career, taking up a role at Commonwealth Bank. Over the next decade he worked across private and business banking, asset finance and auto finance at two major banks before joining NAB in June of this year. He then took up the mantel as head of broker distribution at NAB, where he says he is excited to work in an industry that has such momentum.
While Waugh enjoys working in finance, it's not just this that drives him but the high-performance teams, the culture and the opportunity it gives him to engage with teams and customers.
His focus on the team is something he brings with him from his experience playing rugby. Drawing a parallel between his two careers, Waugh says whether you are leading a sports team or a business team, ensuring you have the best people is really important.
"I'm big on empowering people. If you get the best people, then you've got a lot of confidence to empower them. Then they go on and own different responsibilities across the value chain, which only drives better performance.
"Then I think it's around engagement. If you've got the best leaders, I think naturally you'll attract the best people into the business. Then if you've got the best people, you're going to have the best engagement, and if you've got the best engagement, you'll have the strongest culture," Waugh says.
"Enthusiasm is very infectious, just like lethargy is very infectious. So, how do you ensure that you have that level of excitement and enjoyment in the team culture? If you've got that, I think that's very attractive to customers as well."
Investing in the third party channel
The team and the people of NAB will remain Waugh's focus as he settles into this new role. Although his first few months have been spent in lockdown, he recognises the industry is driven by relationships, so getting to know the people around him is important.
In guiding the relationship between NAB and the third party channel, Waugh says his priority is to make sure the bank's mission to be "the bank behind the broker" is supported by investment.
"The beauty of being new is that you can sometimes come in and challenge the way things had been done previously," he says.
"I'm very confident that at the board level and through to the executive team, there's strong investment and belief that NAB wants to be winning in this space."
Part of that relationship as well is looking at NAB's value proposition in the market and how that can be improved. Understanding that mortgage brokers have had some frustrations with major banks in the past in terms of channel conflict, Waugh says he wants to make sure there is consistency across NAB, no matter what channel the customer uses.
"From our point of view, we want to put the choice back in the hands of the customer, and so no matter how the customer would like to interact with the organisation, we need to ensure that experience is first-class," he says.
"We've got strong organisational support saying, let's put the choice back in the customer's hands, and let's make sure we've got consistent decisioning and a consistent experience across all channels."
Customers at the heart of it
From his experience of working at major banks, Waugh says he has learnt the importance of keeping the customer at the heart of everything. Although it can be easy, especially in big organisations, to get caught up internally and be very busy, he says it's crucial to question how the customer is impacted.
As part of that, he believes in simplification: explaining things clearly so customers understand why the bank is doing something and what it means.
"Big banks and big organisations will only succeed if they've put the customer at the heart of everything they do," Waugh says. "Then the more we actually put a customer lens on things, the better things will operate."
Wanting to support the broker channel beyond simply financing home loans, Waugh believes the bank has a duty to build a real partnership. One way NAB is doing this is by offering brokers access to NAB's MyCoach, a confidential counselling and coaching service.
"We're here to build a sustainable business that's built on relationships and partnerships. We do that by offering all sorts of services that we provide for our people but also for our brokers, and that's probably the message they may not even realise," he says.
Looking back over his finance career, Waugh calls out his recent role heading up the COVID-19 response team in Westpac's business division as a mix of highs and lows. While it was a great experience, it was also intense having to navigate uncharted waters. "There were times during that period where you thought you were delivering the best outcome, but you weren't sure," he says.
But he believes that, through their responses to COVID, the banks regained a lot of the trust of businesses and customers, and the previous 'customer versus bank' mentality has shifted.
"There's a real belief that we as financial institutions are there to work in partnership with our customers," Waugh says.
"I think the banks and the government can hand on heart say that they've done everything they possibly can to ride through the disruption, to support customers."