Top 100 broker explains how he did it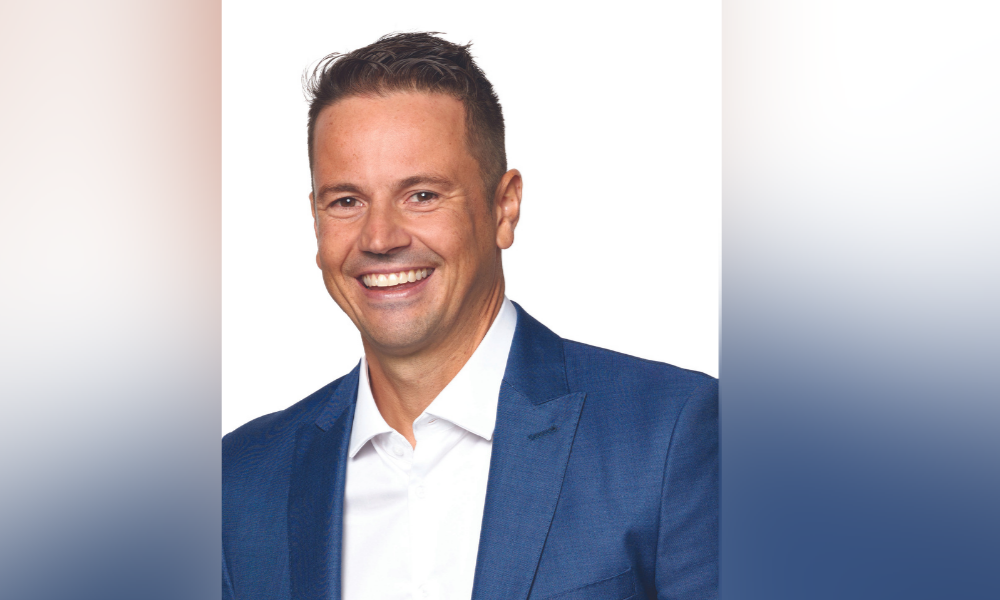 Brokers have been working tirelessly for the past 18 months to help homeowners and small businesses navigate the complicated and uncertain conditions that a once in a lifetime pandemic has created. While they have been going above and beyond to assist impacted borrowers to apply for hardship, educate first home buyers on the range of government stimulus they could be eligible for and help businesses line up finance that will see them through periods of closure and reopening, brokers have also been there to support the financial wellbeing of their clients at risk of exposing themselves further to bad debt during economically uncertain times.
Top 100 broker Josh Bartlett from Mortgage Advice Bureau said during lockdown he reached out to a lot of different clients who he described as having "different money personalities" – the type of client who continued to take out personal loans or accumulate sizeable credit card debt despite his best efforts of educating them not to.
"No matter how many conversations you have with people about how bad credit cards are and that you shouldn't spend money, for some reason they are always going to go and do it," he said.
By reaching out to his clients, Bartlett came across three or four that were in need of assistance. He said one client in particular really stood out. This man had $72,000 in credit card debt that he had been holding onto for the past three years.
"If a credit card interest rate is sitting at 20% and it's $72,000, you can just imagine the interest cost of that," he said. "He was extremely stressed. He also had to pay back an ex-partner for a property that they held."
While the client could afford the high interest repayments on the debt as well as his mortgage repayments, he was only just scraping by, said Bartlett.
"Everything was being paid on time, he wasn't in default or anything, he was just keeping his head above water," he said.
But by refinancing the client's home loan, Bartlett was able to save him thousands of dollars in interest repayments each month, enabling a healthier cashflow and a better financial position from which to weather the uncertainty caused by COVID.
In order to achieve this, Bartlett had to think outside the square when it came to lender selection. The lender would need to have a more open policy than the majority operating in the current market in order to accept the application despite the level of credit card debt the client was in. They would also need to have a policy that was favourable towards the client's goal to pay out his ex-partner.
"We had to go to a non-credit scoring bank that would allow all that to happen," he said.
They ordered a valuation on the client's property that came in around $1.4 million. The client still owing about $800,000 on his home loan, Bartlett was successful in getting a refinance approved for that amount as well as the additional funds needed to pay off the client's ex-partner and his credit card debt.
This effectively reduced his monthly expenses by around $3,500 by replacing the $3,000-$4,000 credit card repayments with an extra $277 on his monthly home loan repayments.
While this represented a massive drop in expenditure, the client was relatively understated in the level of gratitude he expressed. The client had a high income which had enabled him to make the large repayments, but, as Bartlett saw it, this didn't mean he should continue to throw that money away each month and take on all the stress that comes from trying to keep your head above water.
Read next: How Victorian buyers have responded to lockdown
"The hard thing is, when you're doing something like that for someone, they're so stressed throughout the whole application process that they're following up with an email every day asking, 'How are we going?'" said Bartlett. "Once it's approved and settled, they actually just disappear. Sometimes they say, 'Oh my god, you've changed my life,' but it's very rare. It's like they're embarrassed, and they disappear off the face of the earth.
"This guy, he just went, 'Great.' I said, 'Great? This is amazing, it's going to change your life,' and he just said, 'You don't have to say it like that'."