Broker mentor shares three top tips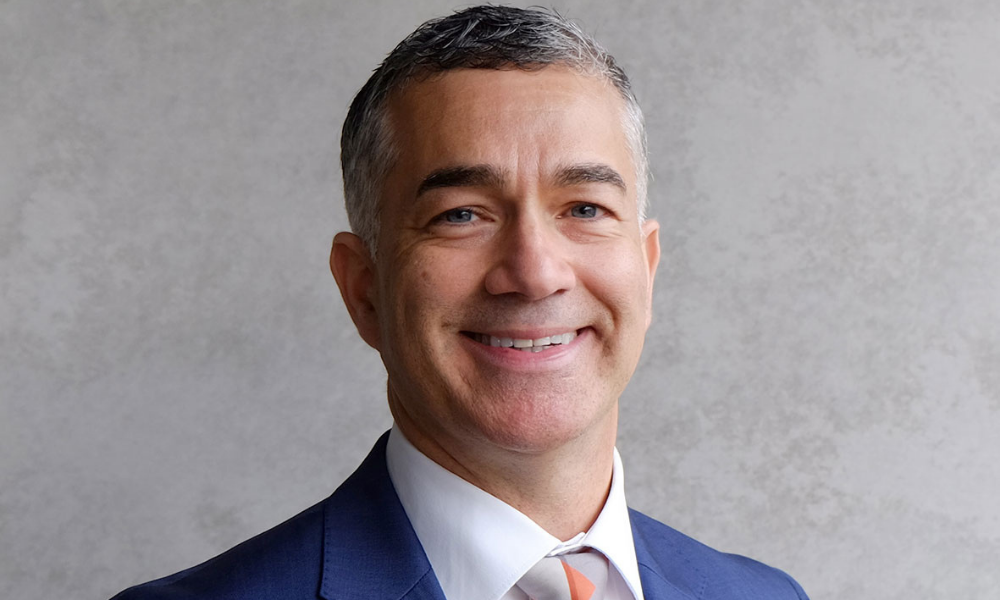 Turning a cold lead into a warm lead requires time and effort, and communication, setting expectations and delivering on what was promised is crucial, says one expert.
Mortgage broker mentor Mario Borg (pictured), who featured in the MPA Top 100 Brokers for 12 years running, said cold leads generally came from a non-trusted source. For example, a call from a prospect who has done a Google search, or a tap on the shoulder from someone with an enquiry.
The first step was for brokers to identify if the lead presented a genuine need, an enquiry – or was even a sale.
A "quality lead" – one worth pursuing – is someone who has a need or desire to do something, he said.
"[For example] they need the finance to buy a property, or they have a desire to better the interest rate they're on, or get a better home loan structure," Borg said.
Read more: Mario Borg reflects on journey of 16 years
To receive quality leads, brokers needed to understand their target market and their point of difference. This enabled them to create a "need or desire" in the prospect's mind.
"The only way your target market is going to be interested, is if you articulate what your point of difference is and why [you're] the right person for them to deal with," Borg said.
"For example, first-home buyers are generally going to look for a broker through a trusted source … if I'm targeting first-home buyers, I need to understand what they read, where their search for referrals, where they hang out, what interests they have, whether they go through a buyer's agent or do it themselves [and] what are their issues and concerns."
If the enquiry wasn't within the realms of a broker's specialty, Borg suggested referring it out.
"Don't try to be all things to all people … successful brokers generally stick to their knitting and their speciality."
Borg outlined the following three strategies for brokers pursuing quality leads.
Identify their hot buttons
During the first phone call, it was important for brokers to understand the prospect's "hot buttons", which Borg explained was their "highest value needs".
During the call, he said it was important brokers devote more time to listening than talking, prompting the prospect with leading questions to understand their needs.
"At the outset, my advice to brokers is to identify what the person is wanting to achieve – their short-term, medium-term and long-term goals," he said.
For example, a first-home buyer wants their first step on the property ladder. An investor may want to maximise their borrowing capacity, leveraging existing equity and income to buy their next property, or to structure their debt portfolio to optimise their tax position and borrowing capacity for future purchases.
The call provided an opportunity for the broker to clarify whether the enquiry was genuine. Ideally, it would be someone authentically looking to improve their financial position, as opposed to someone shopping around for the cheapest rate.
"I also want to identify, 'Is it a today client, or is it a tomorrow client'… some people want to do something but they're not ready right now: they want a road map to be there in six-to-twelve months," Borg said.
During the call, Borg also suggested setting an expectation on when the prospect could expect a follow-up email, and if relevant, a request for financial information.
Read more: Best Interest Duty 'part of our DNA' says Smartline franchisee
Send a follow-up email
The second step was to send an email thanking the prospect for their time.
Within the email, Borg suggested brokers summarise their understanding of what the person's key objectives and lending priorities are.
"It's an opportunity for the broker to outline what their point of difference is, what their value proposition is and what they can expect to receive from my business (touchpoints, process, etc)," Borg said.
This step provided an opportunity to "replay back" what their needs were and how the broker's service would help them, he said.
"It's important that those high-value needs are documented at the outset because when the lending strategy and recommendation is put forward, and for future reviews, you can go back to what their initial needs where and how their financial position has changed."
After sending the email, Borg suggested brokers follow up within a couple of days to ensure it was received.
A request for financial information would be sent in a separate email, again setting an expectation on response time.
"Set the expectation, deliver to what you promise or overdeliver, and tell them what you're going to do," Borg said.
Keep the lead warm
The third step was to keep the lead warm, using the CRM system to document the conversation and diarise the next contact date.
Borg also suggested adding them to the database to ensure they receive communications such as newsletters or blogs, providing valuable touchpoints at regular intervals.
"Communication is important when engaging and keeping a lead warm … things like what you say, how you say it, the tone of your voice, your recent communication, will ultimately determine if that prospect will do business with you or not."
Established brokers should treat each enquiry as if it's a brand-new client – and never get complacent, he said.
"Returning their calls the same day, returning emails, understanding what their needs are, where they're at on their journey – not just being transactional focused but being a strategic broker and a relationship builder," Borg said.
"If you nurture that relationship from the start, if you take a genuine interest, providing that person is genuine and you're going to invest the time, eventually it will become new business."