CEO outlines his hopes for the financial services industry as it moves past the fallout from the royal commission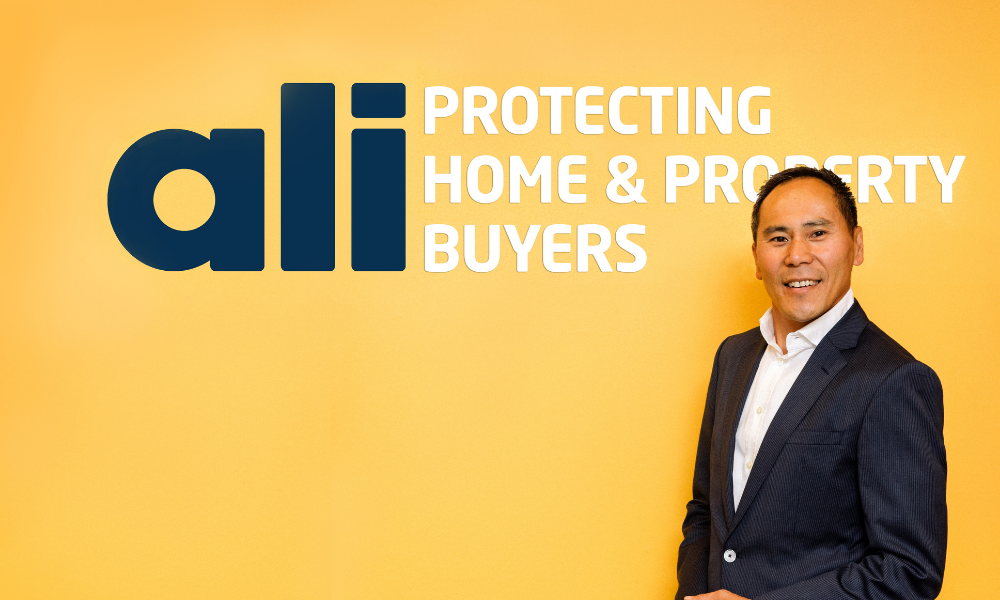 In recent years, more and more consumers have shown that they expect the companies they support to demonstrate a level of social responsibility in the way they operate. According to CEO and co-owner of ALI Group Huy Truong (pictured), this is even more pertinent when it comes to the financial services industry. He told MPA that it wasn't just consumers who were demanding greater meaning in the companies they choose.
"It's important for all organisations to be purposeful and heartfelt in what they do," he said. "Increasingly, employees, customers and partners want to respectively work for, purchase from or engage with organisations that stand for more than just products, revenue and costs.
"Given financial services companies provides a less tangible product or service than say, a supermarket or car company, it's perhaps even more important that a tangible emotional connection can be made through initiatives to support a charity."
Read more: Doing more for Aussies in need
ALI recently announced the Otis Foundation would be its core charity partner for the next three years. Since its launch in 2000, Otis has worked to provide free retreat accommodation for Australians battling breast cancer and their families. According to Truong, there were many factors behind ALI's decision to support this organisation.
The fact that breast cancer is the most commonly diagnosed cancer in Australia - one that nine people die from every day, according to the National Breast Cancer Foundation, was just one reason the group was inspired to support Otis.
"On the emotional side of the rationale, many of us have witnessed or may witness firsthand the suffering and pain a breast cancer diagnosis brings," said Truong. "The women and men who are diagnosed with the disease endure intense treatment and intervention and, in extreme cases, palliative care, coupled with the physical, emotional and mental trauma which can be long-lasting."
He said while there were a number of organisations that worked to raise awareness and raise funds for research into the disease, Otis stood out in the style of support offered.
"While we have worked with other organisations in the past, we selected Otis because it focuses on providing free retreats to sufferers for healing and recuperation, or in some instances, the chance to create some last memories and to say goodbye," he said. "The Founder of Otis, Andrew Barling, lost his first wife to breast cancer and has harnessed her memory to provide an incredible gift of temporary respite and peace to thousands of breast cancer sufferers."
He said he hoped initiatives such as this one would create a positive impression in the financial services industry following the negative press of recent years.
"The royal commission really highlighted examples of corporate greed that were very damaging," he said. "The pursuit of profit at the expense of good customer outcomes were demonstrated across different sectors of the industry – banking, insurance and wealth management.
"Who can forget the testimony about selling insurance to a person with Down Syndrome through cold calling?
"I hope and believe by getting involved with community causes and organisations such as the Otis Foundation, it reminds the financial services industry that the community is filled with real people facing real challenges and they are not just a means of selling more product and improving margins."
He said ALI's engagement in the initiative worked to inspire staff while providing "a balanced human connection" to its product of life and trauma insurance. It also reinforced the importance of this product and the business's core purpose of "protecting customers from financial hardship due to serious illness."
Read more: Why supporting a charity boosts business
He offered some tips for brokers looking to incorporate charitable practices into their business models.
"Selecting a cause or a charity partner should be a strategic process," he said, adding there were four things to consider.
The first was examining "the why" behind the decision.
"Is it a personal or corporate motivation? Is it a whim or something very strategic? The 'why' needs to really be meaningful or else the initiative will not deliver the impact," he said.
The second point was around choosing which cause to support and whether this would be something close to the broker's heart, or something to engage with staff and the wider community around.
The third thing to consider was how the broker would show their support.
"How does the broker want to support the cause? Is it just to give some money or do you want to engage through activities such as marketing, fundraising and volunteering?" he said.
The final point to think about was the size and structure of the organisation.
"Is there an organisation who is a good 'fit'? Not too large such that your initiative gets lost, but not too small that they may not be viable," he said. "Will they respond to your needs and objectives for the partnership?"
He said, once a broker had implemented a charitable initiative, it was important not to let it "wither on the vine" when business got busy.
"Bring it to life through ongoing communication, activity and enthusiasm," he said. "Remind yourself of the 'why' you wanted to do this in the first place."
Truong is also known as the co-founder and chairman of Thrive Refugee Enterprise and is a member of the Federal Government's Refugee and Migrant Services Advisory Council. He came to Australia as a refugee escaping the Vietnam war aboard a fishing trawler when he was a young child in 1978 and is now well-known in the industry for his work supporting the community through a range of initiatives.