Mortgage Choice takes aim at the top franchising spot with new technology, expanding opportunities and winning levels of franchisee support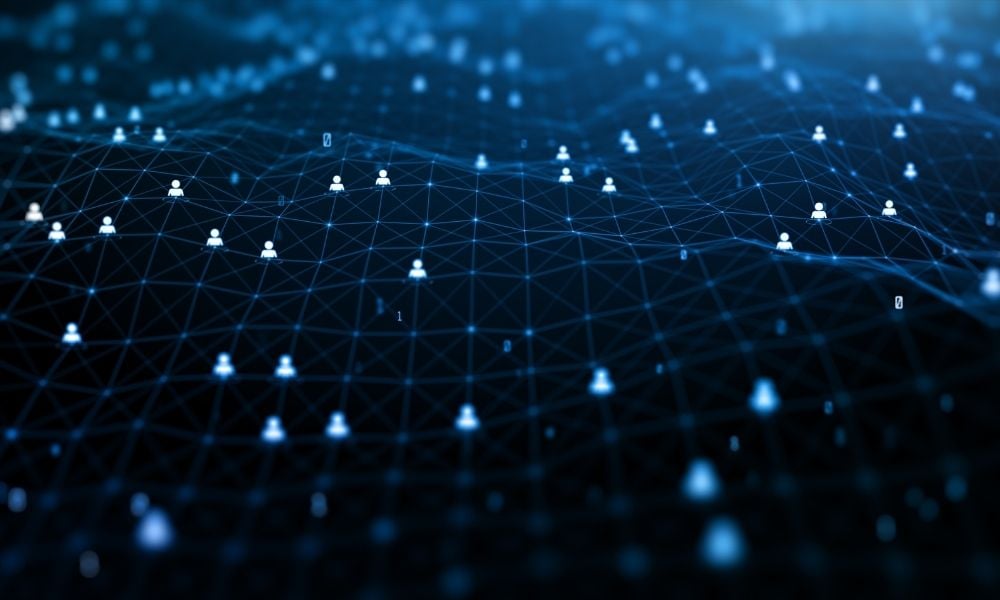 The integration of Mortgage Choice and Smartline has created Australia's second-largest franchiser in the mortgage broking space, with almost 1,000 brokers across the country.
Two experienced brokers, Mortgage Choice's Scott Partridge and Smartline's Deb Smith, talked to MPA about the support the expanded broker network provides.
Scott Partridge had a glimpse of his own future when a Mortgage Choice franchisee helped him secure his first home loan.
"I'd always wanted my own business, and I really liked the idea of helping people with the homebuying process," he says.
His main concern was that his skill set might be too limited for the role.
"I'm not good at IT or building a brand at a corporate level, and I'm not a fan of managing the human resources side," Partridge says. "I was very happy to discover that the Mortgage Choice support system was set up to provide help in all of these areas, leaving me free to do what I do best."
The industry has transformed in the 24 years since Partridge bought his first franchise.
"Things are still changing fast, particularly in terms of IT, so support is as important as ever," he says. "Being able to pick up the phone and have someone resolve any IT issues results in far less downtime and greater efficiency for my staff and I. Mortgage Choice also serves as a conduit of information about changes in lender and legislative requirements, so we can be confident about staying up to date."
Partridge was just 26 when he opened a Mortgage Choice office in Parramatta, western Sydney. He sold it nine years later to Crowe Howarth, spent the next nine years managing that business, and then, in 2016, decided to buy another Mortgage Choice franchise.
"I had the opportunity to join another group, but I'd seen the value Mortgage Choice adds to both running a business and, ultimately, the sale price when the time is right to leave," he says. "I had no hesitation in choosing Mortgage Choice."
Now based close to Parramatta in Sydney's Hills District, his franchise has clients ranging from medical and IT professionals to tradespeople and teachers.
"I find it particularly rewarding when I can help people in difficult situations achieve positive outcomes," he says. "I also enjoy building relationships. I've had the privilege of assisting first, second and even third generations of the same family."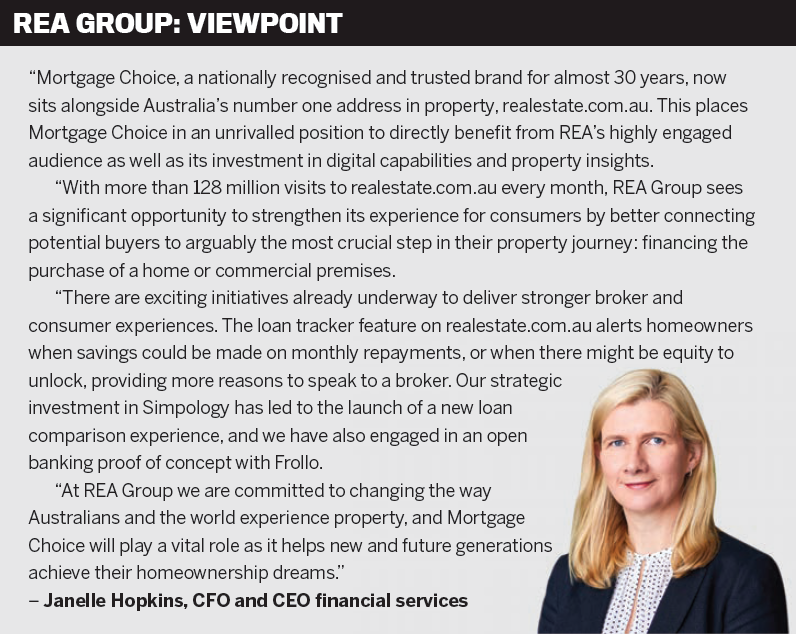 Making it happen
Deb Smith's journey as a broker began at Smartline, which along with Mortgage Choice is now owned by REA Group. Over the next 12 months, Smartline franchises will transition to the Mortgage Choice brand.
"I was ready to leave my corporate job in customer experiences and operations management to start my own business, but I had no idea what I wanted to do," Smith says. "My brother, a mortgage broker himself, put the idea on the table and suggested I gave this some thought. He knew I had always loved real estate and that I have a passion for great service and building great relationships."
Like Partridge, Smith was unsure about having the right skills.
"I've always been relatively sharp with financial wellbeing but didn't have a financial background," she says. "Smartline was awesome. When I decided to take the plunge, I was on a hell of a learning curve, but they helped me to establish my business and ensured I had everything I needed for success. That included setting me up with the right mentors, organising training with lenders, and showing me the best way to start prospecting my network."
Smith also welcomed the opportunity to concentrate on her strengths.
"Smartline makes everything happen from a compliance, business insurance and systems perspective, which allows me to focus on getting outcomes for my clients," she says. "This is what I want to be doing and what I do best. I can trust the state and head office teams to know what needs to be done and to do it for us, such as making sure we're meeting all compliance standards, have the right insurance in place and undertake whatever training we need to meet legal requirements in our business."
After three years in Kew, Victoria, Smith decided on a tree change: she moved to the Macedon Ranges and set up an office in Wallan.
"Wallan is close to home, so it makes sense," she says. "My business is built solely on referrals, so I have clients from all over Melbourne – mainly young people who are moving to the more affordable outskirts of the city. Many are buying their first home or building on one of the many lots of new land being released in the area."

Leveraging success
Both brokers are excited about the advantages of Mortgage Choice and Smartline joining forces and leveraging the best of the two businesses. Merging two cultures can be a major challenge, though in this case they proved to be a great fi t.
"There's camaraderie among the Mortgage Choice and Smartline teams," says Partridge. "Coincidentally, the franchisee who inspired me to join Mortgage Choice all those years ago later joined Smartline. Now we're back on the same team."
For Partridge, listening to the way others manage and grow their businesses has always encouraged new ideas, and a fresh approach is inspiring.
"We have forums on Facebook where we can share scenarios and seek advice," he says.
"During COVID, our personal development days have largely been online, but face-to-face meetings are now back on the agenda. Our annual conference is always a highlight, where relationships are built and input is received in formal and informal settings."
REA Group, which owns both brands, plans to create Australia's leading franchise broking network by leveraging the best of each. For example, Mortgage Choice is one of Australia's most trusted and recognised broking brands, with over 95% consumer brand confidence.*
"Having a brand name that is immediately recognisable as one of the largest networks in Australia brings a level of trust that simply isn't found among most of our competitors," Partridge says.
By the end of 2022, all brokers at both companies will unite under the Mortgage Choice brand and will use Broker Platform, the purpose-built software developed for Mortgage Choice. For the past four years, its fact-find and file management capabilities, plus the ability to integrate with multiple systems, have been helping brokers increase their productivity and create better business outcomes for themselves and their clients.
Brokers will also be able to link to REA's digital capabilities, property insights and highly engaged audience, making Mortgage Choice the leading proposition for anyone considering joining a franchise network.
Smith is looking forward to the changes.
"I'm sure adopting Mortgage Choice systems and processes will further hopefully streamline my business more," she says. "Being part of REA Group will give us amazing insights into the real estate world with all their data."
*2021 Honeycomb REA Service Offering positioning research