There will also be opportunities for brokers, says CEO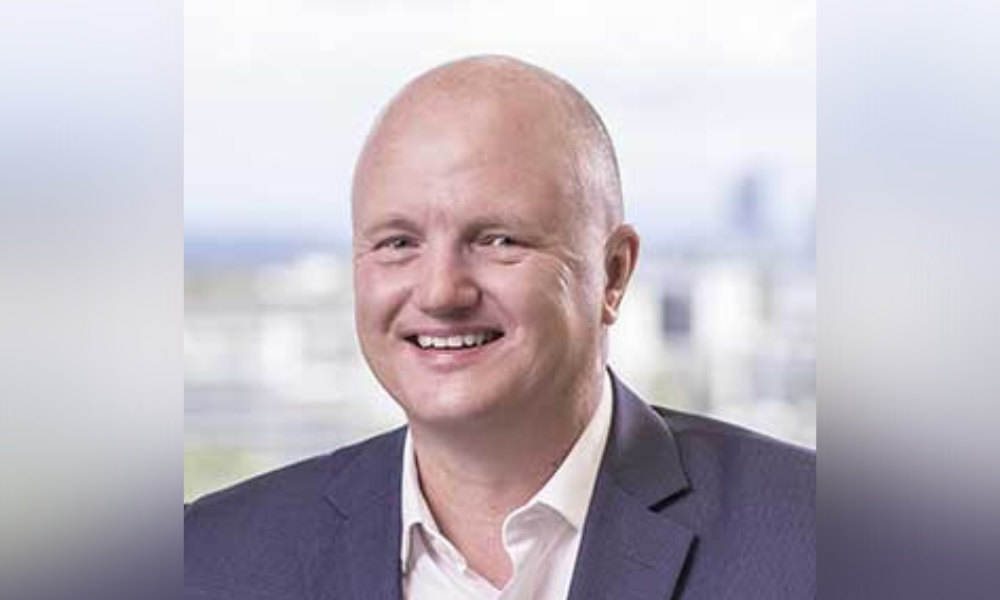 This year wasn't necessarily an easy one for mortgage brokers, but it was a year of opportunity nonetheless – a trend that could well continue into 2022. Processing delays posed a challenge for brokers everywhere and, according to Smartmove Professional Mortgage Advisors CEO Darren Little, this doesn't look likely to change in the new year.
"There's going to be processing challenges with some of our business partners, we've got the Rem Review coming up next year, we've got APRA starting to be a bit more involved in lending policies – it's going to be another year of change," he told MPA.
But this isn't necessarily a bad thing, he said.
"Change is good because change creates opportunities," he said. "That's where brokers in particular, if they want to grab it, there's plenty of opportunity coming out of that."
Read more: The challenge of a changing environment
Smartmove took a proactive approach to the pandemic in 2021, pivoting to use online capabilities in the execution of its broker academy – a 26-week training course for brokers.
"We had people coming into that academy process with us, we interviewed them on Zoom, they joined us through Zoom, they had laptops delivered to them, and that's not traditionally how we do our business at Smartmove," he said. "To be able to adapt and have online training modules to educate still at a Smartmove level has been fantastic. It's allowed us to continue to grow.
"The other thing Smartmove has done this year that I'm really proud of is we've made our first investment in another mortgage broking business and it's the first of what we believe will be more in 2022. That investment has allowed us to take some of our skills and help grow the industry; be part of another business and help grow that."
He said true resilience wasn't just about bunkering down, it was about exploring how a business could do things differently in order to set itself up for sustainability – something the broker academy enabled Smartmove to do.
"The resilience of our business this past 12 months has been really significant," he said. "It's been a real team effort to get the results and the customer outcomes we've been able to achieve.
"That's probably the proudest achievement."
Little was recently named in the Global 100 for 2021, a prestigious list of professionals who have excelled in shaping the mortgage industry for the better. He said he was honoured to receive the accolade.
"You look at the list and it's pretty humbling," he said. "There's a wide variety of people that are on the list from different countries and people who are making some real, genuine differences in our marketplace. It's fantastic to be included with them."
He said his hopes for the industry next year were much the same as they are every year – to see broker market share continue to grow, and to see an even greater standard of professionalism in the industry.
According to the most recent figures from the MFAA, brokers now write around 67% of all new home loans – a significant increase year on year. The total value of mortgages settled through brokers posted the largest quarter-on-quarter and year-on-year increases since reporting began, according to the MFAA. A record $93.42 billion in loans were settled in the September quarter – a 62.5% year-on-year spike from the $57.47 billion in loans settled in the same period last year, and a 20% increase over the previous record of $77.75 billion set in the June 2021 quarter.
According to MFAA CEO Mike Felton, through providing choice to consumers, brokers have developed a competitive edge.
"Market share is appropriate recognition of an industry that has implemented significant reforms which continue to drive consumer trust and confidence in the mortgage broking sector," Felton said. "Not only do mortgage brokers provide consumers with choice, experience and convenience, they now provide an unrivalled best-interests duty, which further differentiates our channel and provides yet another compelling reason to use the services of a mortgage broker. What makes this result even more remarkable is that it coincided with extended periods of lockdown in New South Wales, Victoria and other states."
Read more: Brokers post record market share
Little agreed.
"The choice that mortgage brokers can provide consumers in Australia - it's such a powerful thing," he said.
With lending growing increasingly complex, the need for choice is likely to grow, as is the professionalism of brokers following a period of increased regulatory requirements.
"I think that that constant lifting of professionalism is really, really important," he said.
Regarding the opportunities of 2022, Little said Smartmove's focus was very much on people.
"As a business, we'll continue to invest in people, whether that be through bringing new team members into our academy or growing our capability with our leaders," he said. "We own our own operations facility in the Philippines and what we're looking to do is, we're opening in a secondary country next year to reduce some risk. It's about that investment in people, that's what's going to put us in a good position for 2022 and beyond.
"One thing we learned from the pandemic is you don't want to have everything in the one basket. That's why we'll be very strong in the Philippines, but we'll also have a second country to support our brokers and ultimately support our clients."