Business owner shares her story in the world of finance and accounting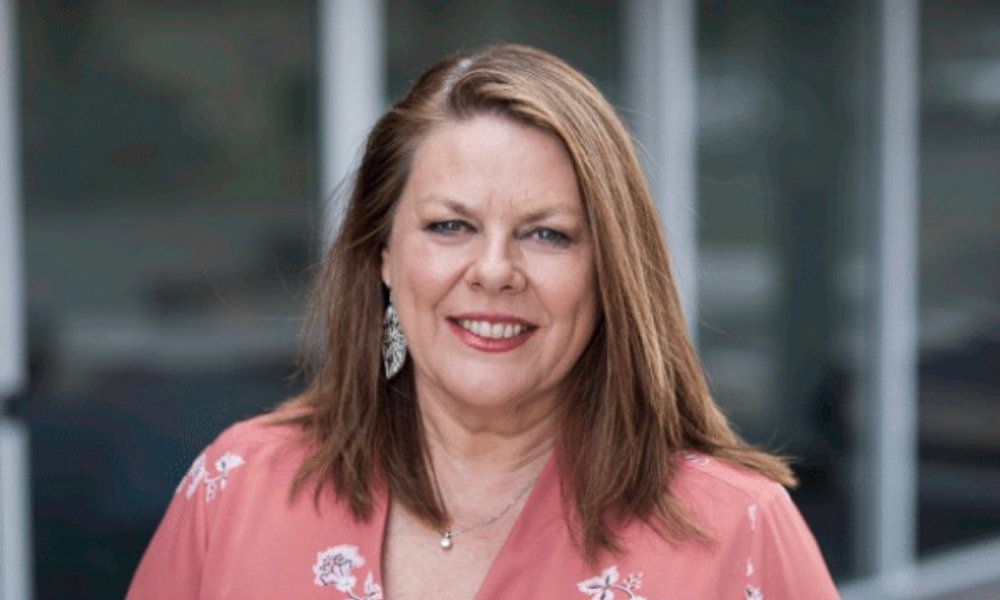 After more than 30 years in accounting, Newcastle broker Jennifer Richardson (pictured) knows a thing or two about budgeting. But through her many dealings with clients over the years, she has noticed that there is a large cohort of women who don't – something she recently decided to change by starting an initiative to improve financial literacy among women.
"My mum and dad used a financial planner," she said. "My mum used to always come back after those meetings and say to me, 'he never talks to me – he always talks to your father. When I ask a question, he brushes it off like it's a stupid question'."
It was a trend that inspired Richardson to want to help the many women who had never played a role in managing household finances by educating them around budgeting and the meaning of the different financial terms used by financial planners, banks and brokers.
"Clients were saying to me, 'I don't go and renegotiate my loans because they start talking about LMI and all these terms that I don't know'," she said. "You just start talking to people and you think, we just don't have enough financial literacy. It's not about anything other than arming people with the knowledge they can negotiate what's best for them. A lot of people won't go to the bank, they won't talk to their Super fund – they're scared to go in front of a financial planner because they think a planner is only for wealthy people.
"It's about empowering women with that knowledge so they can take things in their stride."
Read more: The number one killer of business
The online program includes 12 separate modules with downloadable PDFs or online lessons as well as a closed Facebook Group and regular Q&A sessions.
"My idea when I started this was, I was hoping it would be a community type Facebook group," she said.
Not only does this serve as a platform for making new friends, Richardson hopes over time it will become a supportive network that enables sufferers of domestic violence to reach out for help.
"That's my long-term goal – that this will be a community support network for women," she said.
As a female professional, Richardson has felt the brunt of gender discrimination firsthand. Throughout her traineeship in accounting, she was one of two female accountants in a group of 30, giving her a taste of the low female representation in the industry at the time.
Later down the track, she became a manager at the accounting firm she worked for.
"One of the partners said to me one day, 'I will never have a female partner while I am a partner at this firm.' I just looked at him and said, 'I'm a manager and this is as far as I'm going to go?' He said, 'yep.'"
The partner said he thought she would get married soon and have kids. Despite Richardson explaining that after eight years of studies, she wasn't planning on throwing her career away should she choose to have children, the partner said, 'that's the way it is. If you don't like it, you may as well leave now.'
She said after a heated discussion with a different partner at the firm, the head partner came to her and said, 'you need to understand, he's from an area where women are told what they should be doing, are you OK with that?'
"I said, well, isn't it lucky that my father raised me as equal to my brothers? No, I'm not OK with that – I'm allowed an opinion on how this business is being run because that's what you pay me for."
After leaving the firm, Richardson worked in industry before taking on a role at TAFE teaching accounting, which she said gave her a feel for mentoring women who were trying to get into the profession. She then started her own business from home while juggling motherhood.
Fast-forward to the present day, and Richardson is now the owner of an all-female broker business while being director of her own accountancy and financial planning company 123 Financial Group.
She said while participants in her financial education course, Got Money Honey, have benefitted in a multitude of ways, the one piece of feedback that touched her the most was from a woman who said she had wished the course was around when she separated from her husband, as he had taken care of all the household finance, and she had scrambled for 12 months to learn everything from scratch.
"That for me was the whole point of what I wanted," she said. "I wanted people to feel they had that knowledge, comfort and empowerment to make changes. Financial literacy is something that everybody should be taught."
Read next: Never stop learning
Teaching women good money management skills has also proven to be a value add for Richardson's business, something she has been keen to share with other mortgage brokers.
"When those clients come into your office that aren't ready for a loan because they're not serviceable or have got too much spending in certain areas, this will get them into being a really good client," she said. "This will put it all into focus for them and they'll see where they're spending money and become a better candidate to get a loan.
"This is what you can do for your clients instead of saying, 'sorry, the bank is not going to give you money because you are overdrawn or you can't live within your means'."