Beyond your financial situation, here are some outside factors that can affect purchasing a home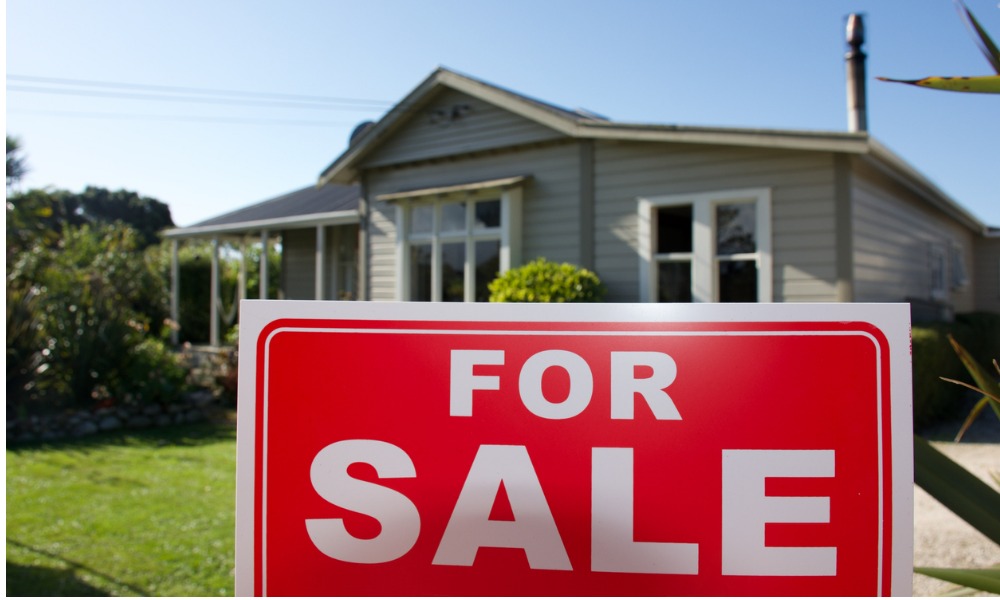 How long should you wait before you buy a house? There is no catch-all answer to this question. The best time to purchase a property will depend on many variables, including your personal financial situation as well as the current market conditions. It is important, however, to think of it this way: investing in Australian real estate is not like trading stocks—it is a long-term investment, so prepare yourself for the long haul.
Should there be a "right" time to buy a house?
Whether or not there is a "right" time to buy a house will depend on your own financial standing and outlook, as well as various market conditions. Generally, however, spring is when activity in the housing market usually reaches its height. While it is obviously true that good homes are up for grabs throughout the entire year, spring is when most vendors opt to go to market, providing you with more of a selection of homes to choose from. Even though this yearly trend could give you more competition, the sheer number of homes that usually go on the market also gives you a better opportunity to find your dream home.
As mentioned, the "right" time to buy a house, like every major decision you will make in your life, should really come down to your own personal circumstances and the opportunities that you have open to you. It is therefore critical that you are patient when assessing your financial situation and are sure to conduct the due diligence and necessary research when shopping around. This will help you to be sure that the timing makes the most financial sense for you.
There are outside factors that can affect buying a house
The cost of a house and how much money you may end up making from it are determined by numerous factors, the majority of which are not likely to be in your control. And some of those factors have nothing to do with the house itself. Among the outside factors that can affect buying a house are as follows:
Economy. The performance of the larger economy will affect your ability to purchase and sell your home.
Consumer confidence. You will be more likely to make a big purchase such as buying an investment property or moving into a new home when you feel comfortable about your future job prospects and/or your current financial situation. You are not alone.
Employment levels. The demand for property drops when the community at large experiences high rates of unemployment and fewer people can afford a mortgage.
Population growth. When we talk about population growth, we're really talking about household formation. For instance, if more people move into your neighbourhood, there will be a greater demand for housing. This not only applies to buying but to renting as well.
Government policy. Tax, depreciation, homeownership grants. Depending on governmental policies in these areas, demand for property could either rise or fall. This is especially true of newer properties in Australia in recent years, which has been at the forefront of the federal government's agenda.
Local demographics. Local demographics including average age and income, household structure, crime rates and employment opportunities each affect buying a house in a certain area.
Supply. A fundamental property market driver of price growth is the basic economic principle of supply and demand.
Credit availability. Owner-occupier demand is usually driven by the availability of finance and interest rates.
You should not buy a house if you:
Are not financially ready. Before you buy a house, you will need to ensure that your finances are in order. Even if homeownership can reward you financially in the longer term, it can also present risks—now—if you stretch yourself too thin financially. In other words, do not borrow more than you will be able to afford; you will need a reliable stream of income to repay the mortgage in the long run.
Usually, the financial stability required to purchase a property will come after you are part-way down your career path. If you are a younger would-be homebuyer, it may make more sense for you financially to wait a bit prior to getting into the market—unless you get job permanency, of course, or a pay increase.
Have not given enough time to prepare. You will also need to make sure you are prepared. It often takes some time before a homebuyer finds a property that fits within their price range—so be patient. Competition is fierce for high-quality homes in popular areas and neighbourhoods. As part of your research and due diligence, you will want to assess the property's accelerating value to make certain you are not overpaying (or missing out by going too low).
After you have identified your potential dream home, make sure you undergo property viewings, building inspections, conveyancing, financial arrangements, etc.
There is no right or wrong time to buy a house
It's true—there is no right or wrong time to buy a house. The reason for this is that property investment is not simply an event, but a process. It is long term. The best time for you to think about property investment is when you have all of your finances in order, instead of how the housing market looks in any given year. All of which is to say that you have a strategic property plan, are confident you know where you are headed financially, and what is required to achieve your goals, homeownership should be within reach. Still, make sure to create an appropriate ownership structure to legally minimize your taxes and protect your assets and set a sound financing strategy with a rainy-day fund in case you hit some bumps along the way.