We break down the top four cities down under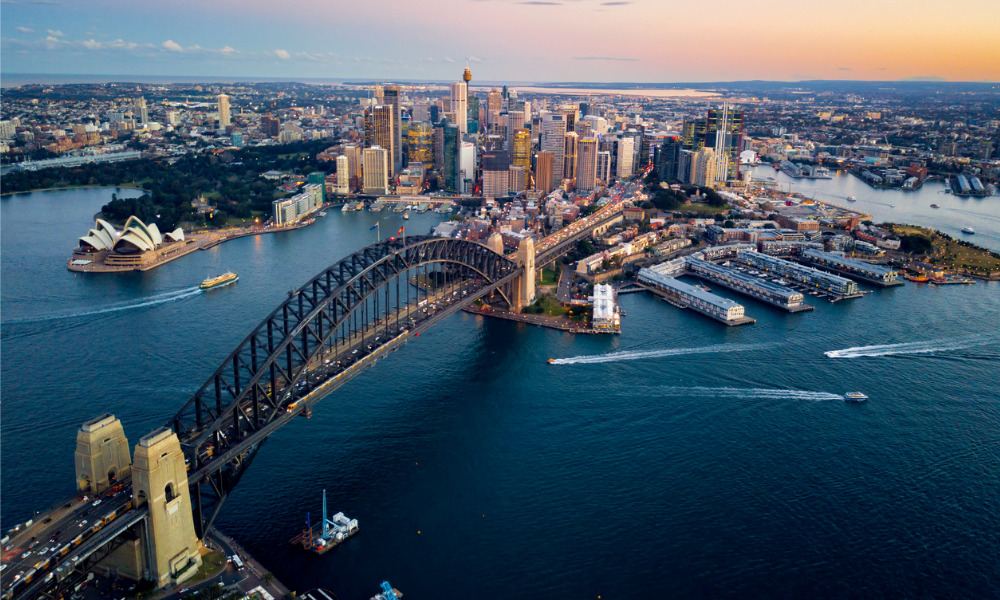 Sydney
Sydney is the most expensive city in Australia (and is ranked the 15th most expensive city worldwide), nearly double the prices of the country's second most expensive city, Melbourne—and the already high costs are still rising. Within that context, Sydney's easternmost suburbs have become a favourite hot spot for Australia's highest earning residents. These high-end suburbs include Edgecliff, Point Piper, and Darling Point, each of which have recently boasted the highest mean income, nearing $180,000.
Sydney is also Australia's largest center, with nearly 5 million people calling it home. Since it is a major center worldwide, Sydney shares exorbitant prices for real estate, rivalling New York City's notoriously high costs. With strong, world-class financial services, creative industries, and communications technology industries each thriving, Sydney's economic prospects are solid for anyone looking to find work. The city accounts for nearly half of the entire country's economic growth and at 3.8% has an unemployment rate much lower than the Australian national average.
If you are looking to rent in Sydney, a single bedroom apartment costs roughly $500, or $350 in US dollars per week. If you are looking to buy a house, on the other hand, you will likely need upwards of $880,000, or $620,000 (US).
If all of this still wasn't enough, Sydney is the costliest center in Australia for transportation, beating out Melbourne once again by nearly one third, or 31%, with taxis costing about 17% more.
Melbourne
Melbourne is Australia's second largest city, its second-most expensive, and arguably the country's cultural hub. Melbourne has a famously artsy vibe with world-class museums and galleries and a seemingly limitless selection of festivals, restaurants, and pubs and bars, particularly around the Central Business District, or CBD. It is also a sporting hotspot with tennis, cricket, football, and F1 events playing throughout the year.
Melbourne's residents hail from around the world to make up neighborhoods that are incredibly varied, from young families to those who enjoy glitz and glamour. For instance, St. Kilda, a hip and cool beachfront suburb, draws a more youthful crowd and Camberwell and Surrey Hills attract expats with young families.
One of Melbourne's downsides, however, is its infamously fickle weather, which can take you through all four seasons in a single day. While it is slightly cheaper than Sydney, the cost of living in Melbourne is still quite high. Expatriates specialising in construction, financial services, technology, automotive engineering, and aviation enjoy a solid employment market.
Melbourne's cost of living is 21% cheaper than Sydney's, roughly the same as Perth, and 5% more expensive than Brisbane.
Perth
In terms of the cost of living, Perth has seen the largest increase in Australia. Perth, Western Australia's major center, has a higher median house price than the province's average, $885,000 versus $495,000. The same holds true for renters: Perth's median house rental cost each week sits at $525, while elsewhere in Western Australia the average cost for renters is roughly $450.
Perth's average house prices grew between June 2020 and the same month last year to nearly $600,000, a 12.3% increase. Median house prices grew to more than $371,000 , or 13.7%. On the Cost-of-Living Index, Perth sits at 78.17. For comparison's sake, Sydney sits at 82.72. Without rent, the estimated monthly costs for a family of four people are about $3,420.
Perth is a city on the rise – likely due to its mellow yet cosmopolitan vibe offering a booming economy, beautiful parks, and hot temperatures all year. Economically speaking, Perth has strong tourism, technology, health care, and mining industries.
Young families are particularly drawn to neighborhoods such as Applecross and Victoria Park for their great schools. Along Perth's south coast, those more interested in restaurants and cultural attractions settle around Fremantle.
Brisbane
Brisbane is Australia's third largest city and is far more affordable than both Sydney and Melbourne. Offering all the excitement of living in any other thriving city, Brisbane's economy is also hitting a hot streak, with industries such as hospitality, manufacturing, health, and tourism booming. Brisbane is also a great city for connecting with nature, even if its downtown core is replete with glittering skyscrapers (further evidence of a boom).
Just outside of the bustling city centre, Brisbane offers suburbs for all types of people, from the family-friendly Morayfield to expat-favourite Paddington. Farther still, Brisbane is close to Australia's greatest offerings for both locals and tourists alike: the Gold Coast and the Great Barrier Reef, to name a few.
The one area that Brisbane ranks the highest in, in terms of cost, may surprise you—it is the most expensive city in Australia to park your car.