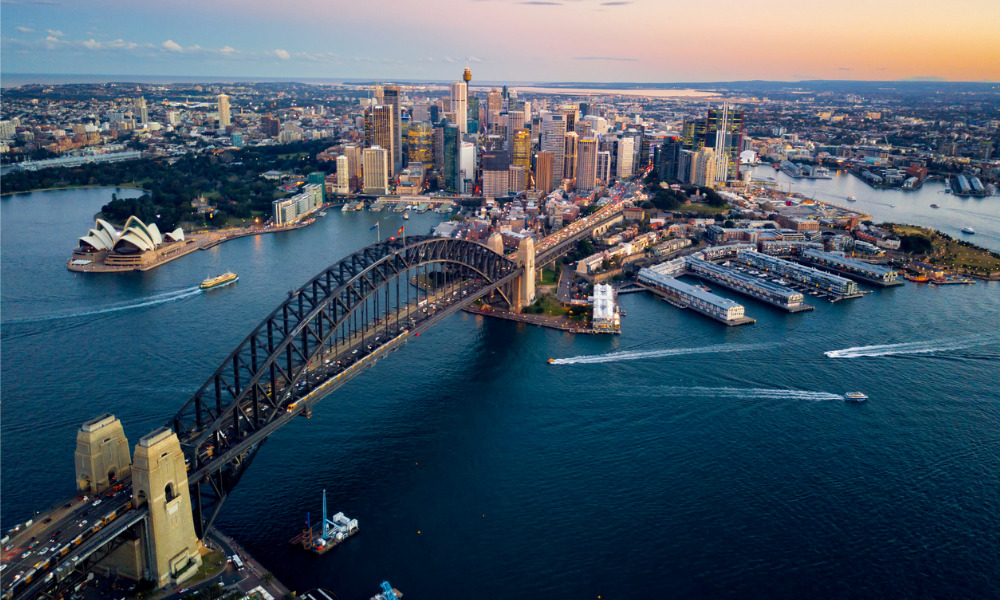 It's no secret that Sydney is reaching drastic levels of unaffordability. Australia's most populous city is not only the most expensive to purchase a property in Australia—a recent report cited Sydney as the second most expensive city to buy a home worldwide. This has also had a knock-on effect on renters. Here is what you need to know about why housing in Sydney is so unaffordable.
Sydney is the most expensive place to live in Australia
Sydney is not only the most expensive place to purchase a property in Australia—it is the second most expensive city to buy a home in the world, according to a report published earlier this year. That study by the Urban Reform Institute and the Frontier Centre for Public Policy rated middle-income housing affordability in 92 major housing markets in eight different countries. Those countries included Australia, New Zealand, China, Singapore, the United States, Canada, the United Kingdom, and Ireland.
Sydney ranked 91st out of those 92 major housing markets, according to the survey, second only to Hong Kong. Meanwhile, Melbourne rated as the fifth least affordable market in the report. The COVID-19 pandemic caused Australia's second-largest city to undergo unprecedented deterioration. The survey also found Adelaide to be the next most expensive place in Australia, coming in at 79th in housing affordability, followed by Brisbane at 76 and Perth at 73. In fact, those five Australian housing markets have been deemed severely unaffordable since the early 2000s.
The latest survey comes after a report at the end of 2021 that found first-time homebuyers in Australia require over 10 years to save for a home deposit. Based on the average Australian household saving 15% of their gross annual income, it would take nearly 11 years to save for a 20% deposit on a property.
Is housing in Sydney overpriced?
Yes. Sydney's housing affordability hit its worst level in a decade at the end of 2021, despite record-low interest rates as the median house price passed $1.3 million. According to a news.com.au report, a household in Sydney with an annual income of $135,000 would have to spend 45% of its income just paying off its mortgage—up from 36% the previous quarter. Sydney is in danger of reaching its worst affordability in a decade if prices rise even slightly, with low interest rates not enough to offset the steep price spikes.
"In Sydney, housing affordability is [worse] than any time in the past decade," analyst Pratik Joshi said. "Based on our modelling, Sydney will reach its worst housing affordability in 10 years if prices increase by 4.6% or average mortgage lending rates rise by just 0.42 percentage points to 3.87%. Australia on average would reach its worst affordability in a decade if housing prices increase by 15% or if the mortgage lending rate rises to its average for [the] last 10 years of 4.79%."
Renting—the side effect of unaffordable homeownership
Thanks in part to Sydney's unaffordable homeownership, renters in Australia's largest city are also feeling the squeeze financially. Renters in Sydney are actually paying $50 more per week on home rentals. In fact, the median rental asking price is increasing more quickly than it has in nearly 15 years, and Greater Sydney rental costs are up 9.1% for the year.
Rent for units also rose $30 over the past year—a 6.4% jump—to a median of $500. That represents the highest increase annually in eight years. In three consecutive months earlier this year, rent spiked 2%, double the growth in the previous quarter, and outpaced houses for the first time since the start of the COVID-19 pandemic.
The rental market in Sydney is now the third most expensive for houses in Australia after Canberra and Darwin. This data was released after the demand for the rental market in Sydney fell off earlier in the pandemic. This was especially true in Sydney's core. When international and domestic borders reopened after closing for the pandemic, renter demand grew in Sydney. Higher purchasing prices, meanwhile, left would-be homebuyers renting for longer.
Why housing in Sydney is unaffordable
Historically, housing unaffordability in Sydney has been blamed on a couple of factors. One is that the housing supply in Sydney is simply not keeping up with the demand of a growing population. A lack of land release is also cited as driving up property prices in Australia's largest centre.
More recently, the sharp increase in home prices has been attributed to record low mortgage rates, a considerable rise in household savings, stimulus from the government, and improving consumer sentiment after coronavirus lockdown measures eased.