ANZ's head of retail broker distribution shares her hopes for the mortgage industry before moving to a new role in the bank's corporate business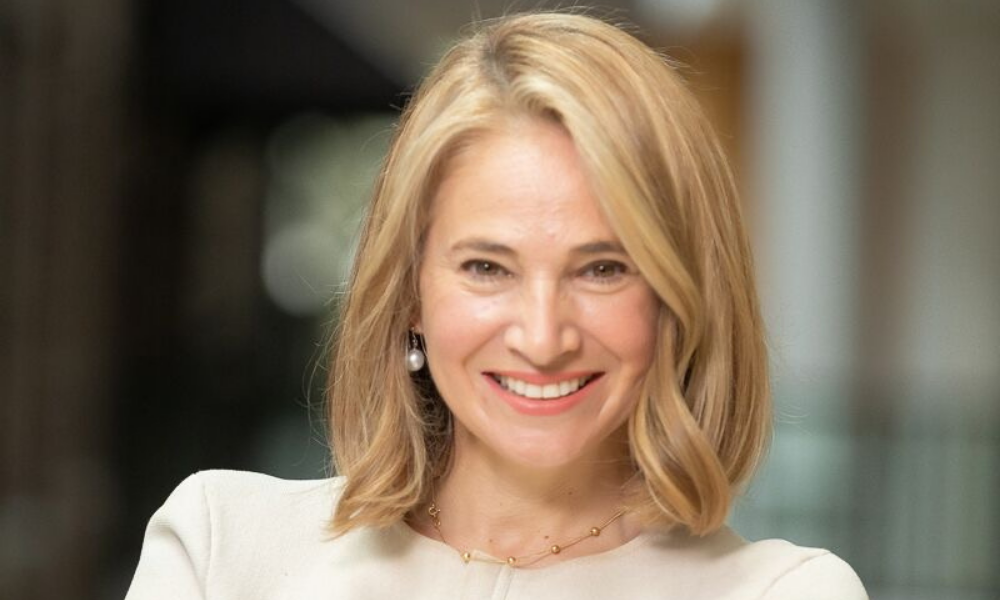 After almost five years as ANZ head of retail broker distribution, Simone Tilley (pictured) will soon move away from third-party channels to work in the bank's corporate business. Speaking exclusively to MPA, Tilley shared her proudest moments as well as her hopes for the mortgage industry as it moves through the current era of transition.
"It's hard to shy away from the sheer velocity and intensity of what transpired over the last five years," she said. "Combined with the ongoing dynamic nature of the regulatory landscape that we find ourselves in, I think it's been an intense period of regulatory change for the industry and I'm proud of the way we've engaged with aggregators, brokers and industry bodies over this time."
Just months after she took on the bank's top position in the third-party channel, the ASIC broker Rem reviews ushered in a period of regulatory scrutiny that eventuated in the Royal Commission into banking. Tilley said she was proud of the way the bank had sorted through various challenges and issues over time in an open and collaborative way. Last year, when COVID hit, the banking industry came to the fore in supporting Australians who had been impacted by the once in a lifetime pandemic.
"I'm really proud of the way that ANZ and the broader banking community has really demonstrated to Australians we're here to support them when it counts," she said.
She commended the whole ANZ team, describing its commitment to assisting customers and brokers as "first-class," while highlighting the strong industry presence that ANZ had maintained over time.
"It's been a real privilege to lead the third-party channel and I think I've grown personally and professionally," she said. "I really want to thank everyone for welcoming me the way they did, particularly in the early days."
Read more: ANZ's Simone Tilley: A fresh pair of eyes
When asked about her hopes for the future of the mortgage industry as it moved through the current era of transition, Tilley pointed to a customer-centric focus built upon "continuous end to end simplification, automation and digitisation of the industry."
"I think we're certainly on the way to creating that environment," she said. "There's an opportunity to apply thoughtful design architecture principles just to ensure that user experience is as it is intended to be. Often, we see parts of the problem investigated and solved for but in order to drive true systemic change together with simplified, automated, digitised infrastructure, we need to continue to widen our scope of work at times."
The challenge in doing this was balancing present and future needs, but the key was maintaining a concurrent focus on both while looking to best practice across multiple industries globally.
In terms of the changes she would like to see in the mortgage and banking industries, Tilley highlighted the importance of brokers moving forward.
"I think there is an opportunity for mortgage and banking industries to view change as an opportunity, to provide a compelling proposition and to continue working together with brokers in the future, particularly in the digital space," she said. "I think there is growing interest in digital products and the automation of processes will not displace the role of the broker. Customers will continue to value the specialist knowledge and unique insights that brokers offer and, as we keep saying, customers value the navigator role that brokers play in home loan journey and I see that continuing."
The roll out of open banking in Australia would likely lead to customers expecting more personalised service from lenders, she said.
"There's also an opportunity for ADIs to deal with bottlenecks in our processes and that will come in time," she added. "An example of that is broker onboarding, where many steps are duplicated across aggregators and lenders which represents an opportunity cost to both associated parties."
"I think organisations will need to be careful about unconscious bias in the way their data is weighted, organised and fused - that's just something to be mindful of."
"Whilst we're listening and acting on customer feedback and creating a culture of continuous learning, the industry has more work to do, particularly where issues are multifaceted."
She confirmed she would continue to advocate for female professionals in order to create better parity in the banking space.
Read more: The power of a diverse business
"I'm the mother of sons and in the pursuit of fairness I think there's the need to be balanced in the way we approach these things," she said. "We know that CEOs that are women only represent 18.3% in the country, only 40% of managers are women, women's average full-time salary across all industries and occupations is on average around 15% less than men."
"On the other hand, men typically have less access to family friendly policies such as paid parental leave or flexible working arrangements. Ultimately, it's important to me that everyone has the right to the same opportunities for advancement regardless of their gender."
"The Doyenne program is something that I may potentially replicate because it has been incredibly successful and, to be honest, it's probably been more impactful than I thought it would be. The feedback I have received from participants and our alumni is that it has changed their lives and given them improved self-belief and confidence while reminding them they deserve to have a seat at senior tables also."
"I'm grateful that our Doyennes have leaned into the program and trusted me with it. It's given me great pleasure seeing others prosper through participating in the program."
As for the next chapter, Tilley said she was looking forward to returning to a customer interfacing role and learning from a new leader, peer group team and customer base. She also looked forward to exploring how new industries were learning and leveraging data analytics while having an opportunity to learn from the "best and brightest of entrepreneurial and business minds in the country."
"I have been particularly selective about what is next and earlier this year I completed an AICD course, and it's always been my intent to return to a senior customer interfacing role," she said. "I'm also looking forward to returning to our institutional division - which is really where I started my career at ANZ."