He says lending restrictions won't dampen the increased level of activity anticipated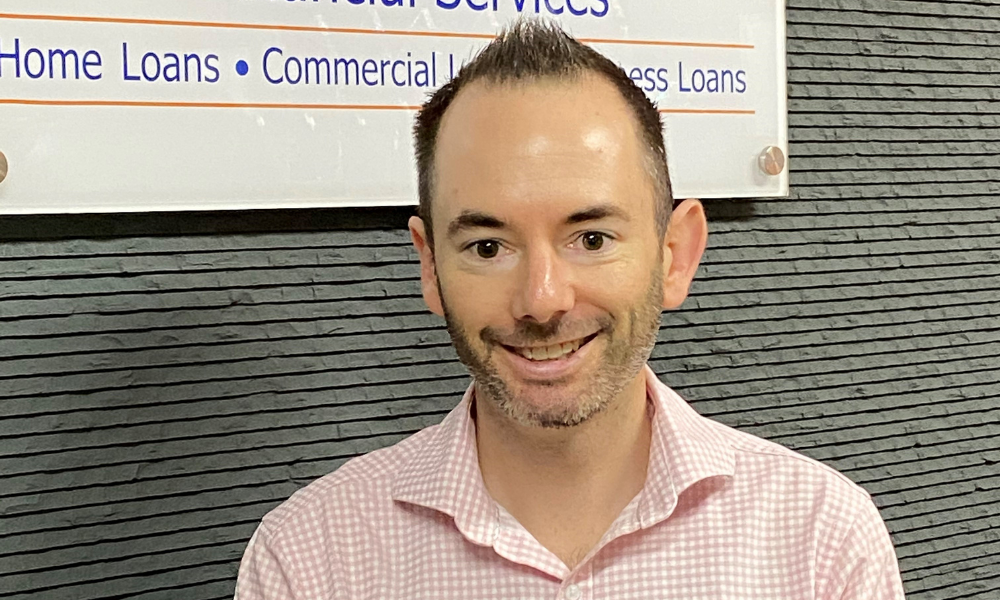 The countdown to the first stage out of lockdown has begun for residents in Sydney and other impacted NSW regions as the state nears 70% full vaccination, and, according to Top 100 broker Daniel O'Brien (pictured) of PFS Financial Services, life after lockdown will be a busy one for brokers. He told MPA that history suggested a surge in enquiries and activity would occur once businesses reopened and confidence returned.
"Things can only get better as lockdown restrictions start to ease," he said. "There's only so long we can keep putting our head in the sand. The current way of living is not sustainable both financially and from a mental health perspective.
"Last year proved we really do have a sheep mentality. For months people did nothing, and prices were very reasonable in March to July last year. When lockdown ended, those people that were too scared to do something in April were more than happy to spend 20-30% more in August. The same thing will happen again this year.
"Once lockdown is over and the Channel Ten news says it's OK, the same people that were putting their head in the sand will come out and spend too much money on a property again, in my opinion."
While demand from buyers has stayed strong throughout lockdown, there have been many buyers who were either impacted and could no longer purchase, or who weren't impacted but took a conservative approach. The latter put the brakes on their plans to purchase while waiting for more certainty, said O'Brien.
"We've had some record months this year, but the enquiry level now wasn't what it was a couple of months ago and that's due to the lockdown," he said. "I think across the board there is going to be more enquiry and there is going to be more activity."
This surge in activity isn't likely to be dampened by the lending restrictions that now lie ahead, he said.
"I think either way we will be busier when the lockdown ends and COVID gets further in our rear-view mirror," he said. "If lending does tighten up again, I don't think our broker activity will be that negatively affected. It will just mean people are forced to look at lower price points or using more niche lenders like Pepper, La Trobe, Liberty, etc."
Real estate data has shown a recent increase in the number of properties being listed for sale over the past month following a period of unusually low stock. According to a report by The Australian, real estate listings have risen 15.7% since the recent low in mid-August on a rolling four-week basis – a sign that confidence could be starting to return for vendors.
AMP chief economist Shane Oliver recently said lending restrictions and a rise in listings would contribute to slowing property price growth to 7% through 2022, from the 21% growth expected this year. But according to CoreLogic research executive Tim Lawless, these conditions wouldn't be enough to drive prices lower.
Read more: Listing spike, lending restrictions could balance market
O'Brien said the recent shortage in stock had created a major challenge for his clients during lockdown.
"The biggest challenge for clients overall is that the property market is such a seller's market," he said. "There's a real sense of FOMO at the moment which isn't helping to keep prices at a sustainable level.
"Given there's so many government freebies on offer with the home deposit scheme and first home buyer's grants and first home buyer stamp duty concessions, you've got people openly and willingly prepared to pay more than what a property is worth."
Clients have also been impacted by the delayed turnaround times of many lenders during lockdown, said O'Brien. This has made purchasing properties in a highly competitive market even more difficult given the increased prevalence of agents only accepting purchases without a cooling off period.
Read more: Blown-out lender turnaround times and lack of tech put property buyers in a precarious position
Another challenge clients have been facing during lockdown has been the extra "massaging" needed in the application process for those who have received government wage subsidies such as JobKeeper or JobSaver, said O'Brien. Those with impacted employment have either needed to provide extra documentation in order to substantiate their serviceability, such as a letter from their employer, or borrow a lesser amount, he said.