Opportunities for Women 2022 report released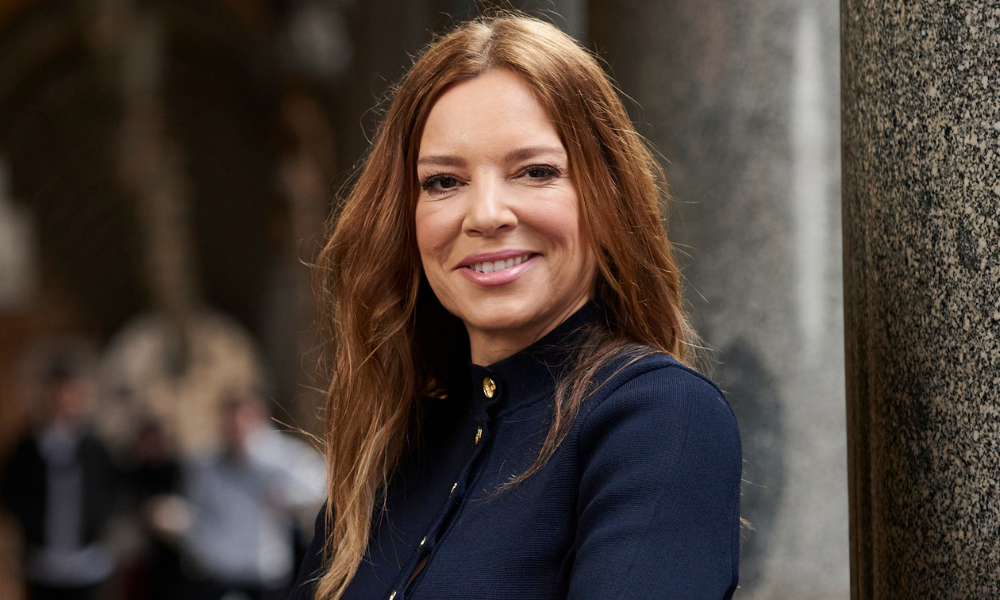 The MFAA says greater diversity within the mortgage and finance industry is needed to support sustainable growth, as new research identifies unconscious beliefs and perception gaps between males and females.
The peak industry body has now released its Opportunities for Women 2022 report. It aims to generate broader industry discussion focused on the need and the actions required to improve the acquisition and retention of women and other diverse professionals. The Opportunities for Women initiative has continued to explore the reasons why women are underrepresented.
MFAA CEO Anja Pannek (pictured above) identified that the number of mortgage and finance brokers identifying as female dropped to 25.5% in the six months to March 2022.
This was the lowest figure since the MFAA began its research, she said. Notably, the research highlighted that whilst women were joining the industry, they were not being retained.
"This is an issue that the industry needs to understand and take action on to remain relevant and continue to grow sustainably," Pannek said.
Pannek, who lodged the MFAA's submission on the Employment Whitepaper – Equal Opportunities for Women and Labour Force Participation to Treasury on November 30, said the research showed that diversity was good for business and it was something that consumers increasingly expected.
The MFAA's latest report findings showed that almost two thirds (65.1%) of respondents agreed that businesses that support greater diversity and inclusion would have an advantage in regard to customers, employee engagements and referral partners.
On a positive note, the latest findings showed many perception gaps between men and women on key benchmarking questions continued to narrow. Respondents also showed a greater willingness to promote the industry to diverse individuals.
The MFAA said these were positive signs of a continuing shift in the cultural dynamics of the industry around diversity and inclusion.
"To successfully increase the participation of women, and people from other diverse groups, as mortgage and finance brokers we need to nurture an environment where they feel valued," Pannek said.
"Our members have told us that to do this, training, education and sharing best practice is critical. The MFAA has been actively providing resources and opportunities for brokers and other industry members to understand and be involved in sparking change."
Resources provided by the MFAA include an inclusive community hub, available on its website. The hub provides a variety of learning resources, around diversity, inclusion, mental health and wellbeing, including research, videos and presentations.
Other key themes in the Opportunities for Women 2022 report were that male MFAA members were now more actively questioning their beliefs and perceptions about representation, with greater reflection and awareness.
Consistent with 2020 and 2021 results, female respondents cited unconscious beliefs about gender roles in the workplace as a top barrier for women.
For the first time in recent years, "an industry culture that is not inclusive of women" has been cited by women and men as the second biggest barrier to their participation in the industry. The third biggest barrier cited by women was "conscious beliefs about gender roles in the workplace".
Another positive trend emerging from the 2022 survey was a perception that industry leaders were more engaged in promotion diversity and inclusion, with 53% identifying it as an important business priority, up from 47% in 2021.
Pannek acknowledged the support of industry partners involved in the Opportunities for Women report. She said the initiative would not be possible without their funding, support and participation.
Major sponsors of the MFAA's Opportunities for Women are ANZ, BOQ, CBA, ME Bank, and Westpac. Supporting sponsors are Banjo, Beyond Bank, Brighten Home Loans, Connective, ING, Macquarie Bank, Mortgage Choice, NAB, P&N Bank and bcu, Prospa, Suncorp Bank and Teachers Mutual Bank Limited.