While COVID has brought about the digitisation of home buying, it's unclear as to whether recent temporary law changes will remain in place over time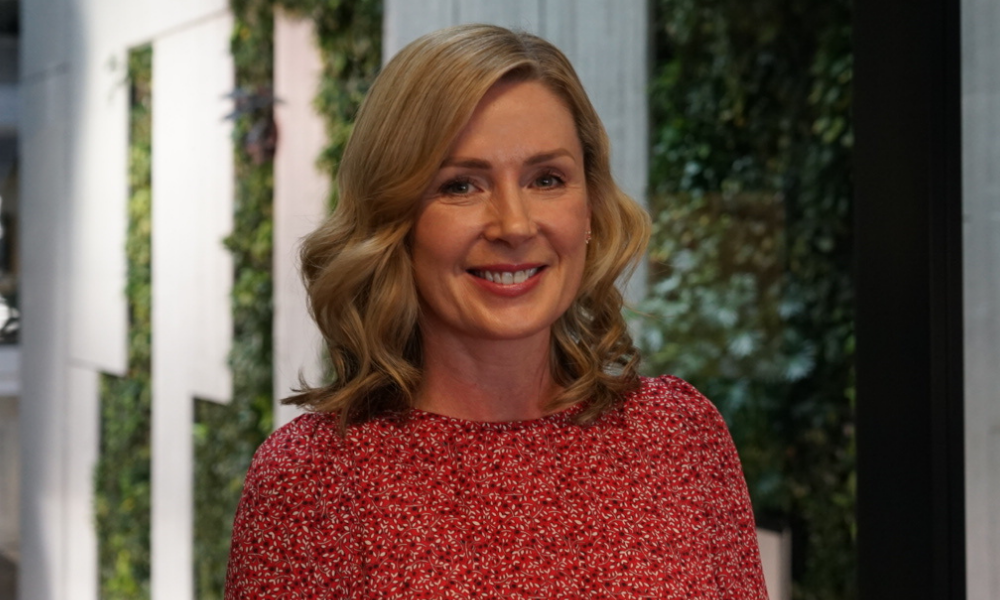 Over the last 10 years, PEXA has seen the settlements experience transform into what it is today. While there has been a lot of innovation, there is still room for more in the pre-settlement and post settlement space, according to chief customer officer Lisa Dowie (pictured).
She pointed out that there were still some paper-based processes in play within a "fragmented ecosystem" of several different players.
"I think the opportunity to continue to innovate and digitise will ultimately give the Australian sellers and buyers the best possible property experience," she said.
While COVID has accelerated a shift towards digitisation in terms of settlement and mortgage processes, not all states and territories have been made equal, with some only instituting temporary changes in law to allow for digital signatures.
"Victoria is definitely leading the way in this space because they have made permanent changes in their laws," said Dowie. "The execution of deeds and agreements by both individuals and companies, and also mortgages that are going to be registered via PEXA can now be signed electronically. That also removes the witnessing of statutory declaration.
"I think those types of changes that we are seeing, where some are temporary, I think we really want to see those move to permanent because those businesses have seen the advantages that has introduced, but more so the buyers and sellers themselves."
While many lenders have been quick to institute a digital lending process in the COVID environment, others have lagged behind. According to Top 100 broker Aaron Christie-David, around 65% of lenders still rely on paper documentation as part of the home lending process.
"You can get a loan formally approved – that's half the battle, but then the next half of the battle is documents printed, signed, returned, verified on time for settlement," he said in a recent interview with MPA. "The timeframe it takes some banks to get documents issued and certified could be two to three weeks. If you spend the first 10 days getting to formal, then another two to three weeks to trying to get documents issued, signed, certified, back to the bank, there's not much wriggle room in there at all. It usually cuts it fine."
He said periods of lockdown had contributed to the problem given the limited number of bank staff working at the head office that were there to receive paper documents.
Read more: Blown-out lender turnaround times and lack of tech put property buyers in a precarious position
NAB's success in innovation over the past 10 months was highlighted at PEXA's 2021 PropertyX Innovate awards. On the major's win in the lender category, Dowie said, "Not all innovation needs to be big and transformational.
"NAB definitely focused on the most critical areas within their own business and they had lots of internal process innovation so that they could really focus on the lending operation," she said. "Whether that involved new processes, different processes - they looked at their team structures and really wanted to step up in the space of customer and banker engagement, because we know that's the key part of the process and NAB recognised that also.
"NAB has quickly risen to be the number one financial institution when it comes to verifying settlements on time. Ultimately, we know both buyers and sellers, but so too the lenders, PEXA and conveyancers, all want the settlement to happen on time.
Dowie said while not all lenders had achieved a wholly digital process, the majority were certainly working towards this.
"The remote working we've seen has introduced barriers that have needed to be overcome quickly," she said. "Whether it's a business directly engaging with their employees or with their customers, COVID accelerated the pace at which every organisation across Australia had to change. That's been one of the greatest highlights that I think everyone will take out of this.
"All of the lenders have had to change, whether that's moving their processing from offshore to onshore due to some of the uncertainties in different countries around how their employees could work, so we've seen a lot of movement in that area."
She said digitisation was an important thing for lenders to achieve given its impact on settlement.
Read more: Get ready for a whole new lending experience
"We know that's one of the key drivers for having settlements happen on time," she said. "Lots of the lenders are looking at making improvements in that space. Ultimately, every customer now has the expectation to be able to do everything digitally and I think the lending landscape is definitely trying to head in that direction also."
She said while the laws around digital signatures were so far only temporary in many regions, she expected further digitisation moving beyond the current era of lockdowns and disruption.
"I think what's here today is here to stay," she said. "I don't think we will see any regression post-lockdown. It's looking further, both up and down the process where more aspects can be digitised and innovated to make a better experience for all customers. I know lenders are striving for that, so too is PEXA and the lawyers and conveyancers.
"I think we're going to continue to see more and more of those fringe offerings be digitised as well, and hopefully the full removal of paper right across the process."