Broker says educating clients around this will be key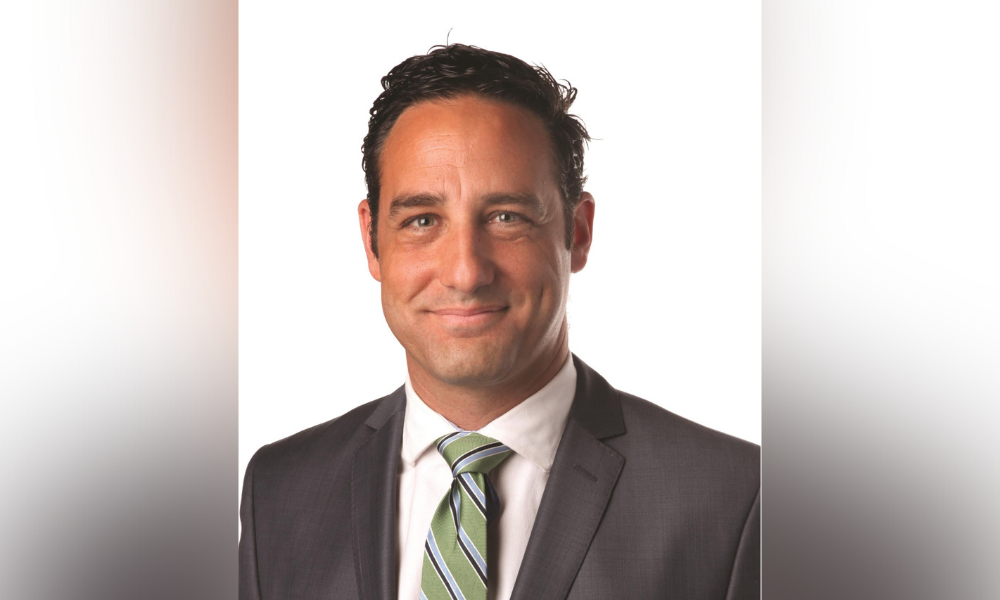 As any broker knows, the lending market is an evolving beast. As property prices soar and tightening lending impacts what some clients can borrow, there are certain opportunities and challenges that brokers should be aware of. According to Sydney broker John Manciameli (pictured) of Hunterwood Solutions, with property values increasing more than 20% over the past 12 months, many existing clients could be in a good position to tap into equity should they so desire.
He told MPA this presented an excellent opportunity for brokers to reach out to their client base in order to discuss their future goals.
"Brokers are sitting on databases where the vast majority of clients who took out a home loan even a year ago, they now have equity to work with," he said. "This can present opportunities to reach out to clients and ask, 'do you want to invest in property with the equity? Did you have plans to renovate the kitchen or bathroom?'"
He said the family trip to Europe could also come back on to the radar after international borders reopen and Australians are able to go abroad once more. In order to coach clients who do have plans to invest or renovate with their equity, Manciameli said a strategy session would be necessary – something he thinks brokers should charge a fee for.
"Brokers are not free," he said. "They add as much value as, if not more than, a client's accountant in terms of the process of getting the investment property."
Manciameli charges an upfront fee to his clients in order to cover the cost of recruiting a parabroker and a loan admin officer for each deal. He charges $1,750 for the highly specialised field of SMSF lending given that the commission typically earned on an average $200,000 SMSF loan is just $1,200.
Read more: "The industry needs to wake up to itself and say: we are not free"
Business loans are also set to surge as impacted economies reopen, representing a further opportunity for brokers to tap into their existing books, he said.
"Brokers need to use this time to be a strategic member of their client's team, to do the strategy session but charge them," he said.
In terms of the challenges of the current market, Manciameli said tighter lending and funding issues would need to be addressed.
"I think brokers will need to start educating clients about the securitisation market and upcoming costs," he said. "That's definitely on the horizon and banks will move out of cycle and pass on the costs. They're all there to deliver profits to their shareholders and they will absolutely pass on the costs."
He said this would happen as one-, two- and three-year bond markets matured following a period where banks were accessing funding at just 0.1%.
"As those mature, they're going to have to go to the money markets and buy them at half a percent or 1% and then pass on the costs as a three-year fixed rate," he said.
As a result, interest rates will go up ahead of the RBA increasing the cash rate – a factor that could prompt some decline in property values.
Following APRA's recent increase to the serviceability buffer, non-bank lenders are likely to become a larger part of brokers' consideration set, and potentially bring in higher market share off the back of this, he said.
Read next: The "dangerous cocktail" that will lead to an early rate rise
Perhaps one of the biggest challenges brokers will face among all of this, said Manciameli, is the level of time involved in lining up each deal.
"There's so much more work involved that it's probably time they looked seriously at outsourcing their backend if they're not doing it already," he said. "The more intelligent brokers have shifted their model to a point where they've got inhouse loan admin doing a lot of their number crunching for them. The parabroker is becoming increasingly more important."
In a previous interview with MPA, AMA winning broker Louisa Sanghera said it was so difficult to find staff with enough expertise to take on this role that she had been forced to pass on clients to other brokers with higher resources.
Read more: What's forcing brokers to turn away business?
Manciameli agreed there was a shortage of parabrokers in the industry, despite the position becoming more and more crucial within broker businesses over time.
"I see the industry evolving where you really need to have access to a parabroker that sits in between you and the loan admin officer," he said.