The top honours will be announced at the Australian Mortgage Awards 2021 this Friday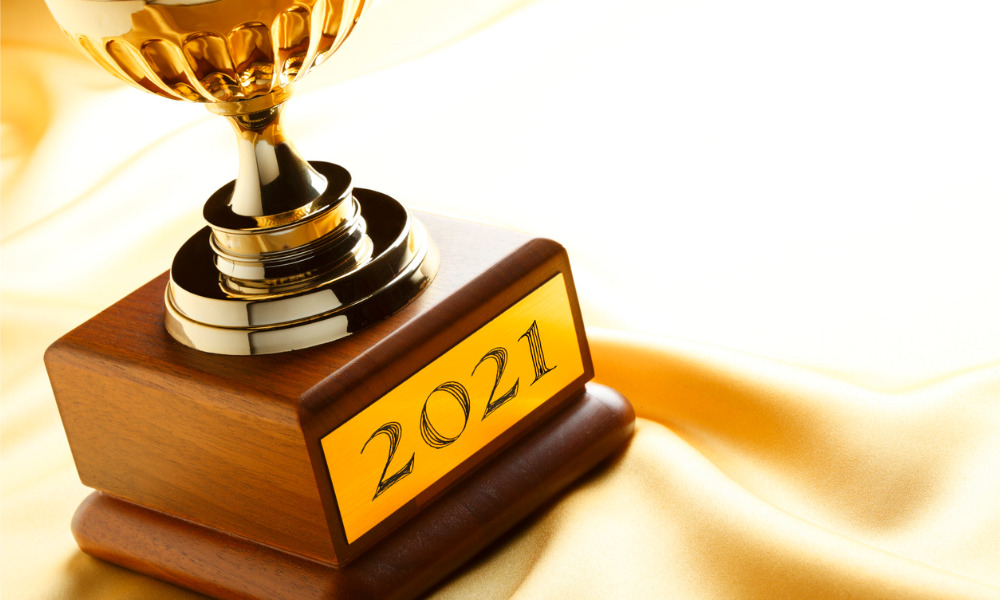 The Australian Mortgage Awards 2021 is just four days away after a year that has held plenty of change for brokers across the country. The industry is now holding its breath to see who will be crowned Liberty Australian Brokerage of the Year – no easy feat considering the challenges that brokers have faced.
The year kicked off with the start of Best Interests Duty and snap border closures after Sydney's Northern Beaches COVID cluster interrupted Christmas celebrations and the trading plans of small businesses far beyond the harbour city. But this was only a small taste of the disruption to come. Halfway through the year, the Delta variant hit Australian shores and spread from Sydney to Melbourne, parts of Queensland and the ACT. Melburnians endured the longest period of days in lockdown after being under stay-at-home orders for more than 246 days since the pandemic began.
While new compliance regulation and the battle against Delta were major challenges that brokers had to adapt to in 2021, market conditions had set the stage for even more disruption. Record low interest rates and lender cashbacks brought about a refinancing boom while lack of certainty around the wind back of responsible lending lingered. Delayed turnaround times at many lenders also posed a challenge for brokers and their clients.
Just last week, APRA instituted tighter lending restrictions, requiring ADIs to enforce a serviceability buffer of 3% after property prices nationally surged 20% in the space of 12 months and the number of borrowers with debt-to-income ratios of six or more went above 20%. Seven new regulatory changes around Complaints Management, Breach Reporting, Design and Distribution Obligations (DDO), Deferred Sales Model, Anti-hawking, Reference Checking and Remediation also came into effect.
In an environment like this, it's no wonder "pivot" has become the buzzword of the year. But with challenge comes opportunity, and the brokers that have really stood out are the ones who have had success in spite of the ever-shifting environment – not just in terms of volume, but in terms of the clients they have helped in this brave new world of uncertainty.
According to Liberty group manager – Sales, John Mohnacheff, broker businesses have truly come to the fore, playing a crucial role in lending over the past 12 months.
"In times of uncertainty, the help of a broker to assist Australians with their lending needs has never been more important," he told MPA. "Providing more choice and a more personalised service, brokers have been able to provide clarity and support when borrowers needed it most.
"Broker businesses have ensured that customers could continue having their finance needs met while restricted in other areas of their daily lives."
He said the challenges broker groups have faced over the year had varied depending on the state or territory they operated in.
"In Queensland and WA, it's been very much business as usual and some broker businesses have even seen a boom in activity," he said. "For those in NSW and Victoria however, the challenge has been how to keep business running in a virtual environment amid lockdowns and restrictions.
"Those who have shown resilience, resourcefulness and adaptability are the ones who have been able to meet and overcome the challenges of this year."
Considering the changes brokers have faced, the brokerage that wins Liberty Australian Brokerage of the Year in 2021 will surely have cause for celebration beyond any pre-pandemic year that has come before.
"Winning Australian Brokerage of the Year represents grit, determination, hard work and resilience in overcoming the year's challenges and thriving in a difficult environment, said Mohnacheff. "Those who continue to put the customer first, pivot and adapt their operations to do so, should feel proud of their efforts – as all the finalists have surely done."
As for the winning brokerage – well, that's for you to find out on Friday, October 15, at 5.30pm when the AMAs are broadcast across the country. Unfortunately, due to the ongoing COVID situation, the awards have been transitioned to a virtual event. Registration is free and open to the entire MPA and Australian Broker community as well as all members of the mortgage industry. In addition to the awards presentation, the event will also include online networking opportunities such as a live chat and a peer matching functionality of the virtual platform. Register now to secure your place.