Loan refinancing volumes have risen sharply over the past few years, and with interest rates rising, it's the perfect time for brokers to talk to their clients about finance options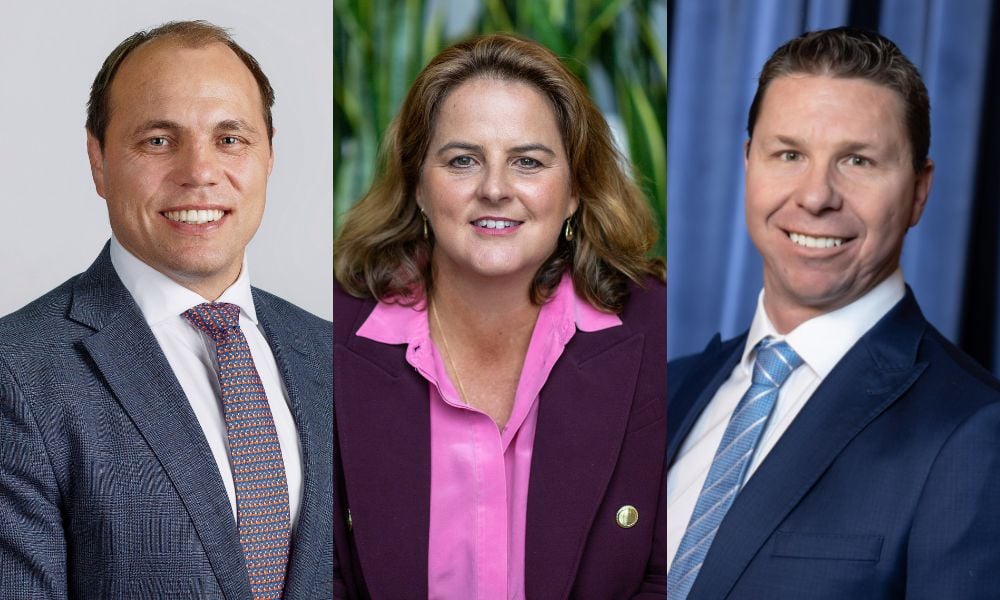 Plenty of mortgage holders examined their financial situation during the pandemic, including their biggest commitment – their home loan. With historically low interest rates in play and the help of brokers as trusted experts, many clients refinanced and secured a better deal.
In the 12 months to June 2022, the volume of refinances increased almost 20%, according to PEXA. And now that interest rates and inflation are rising, those who didn't refinance are making enquiries about other lenders and loan products, opening up more opportunities for brokers.
MPA talks to NAB executive – broker distribution Phil Waugh; Suncorp Bank head of broker partnerships Troy Fedder; and Natalie Smith, general manager ANZ Retail Broker, about the refinancing market.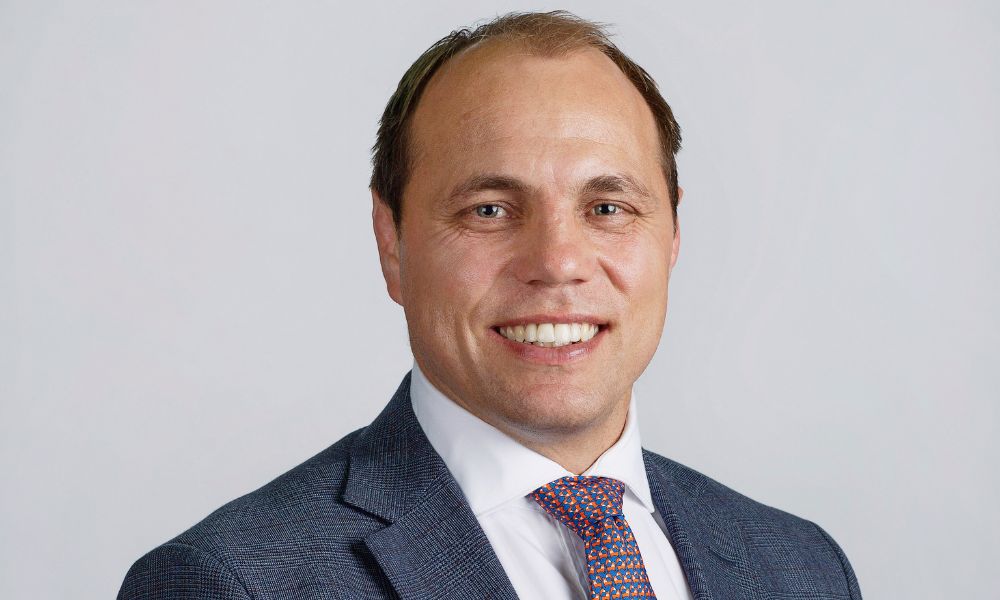 Phil Waugh (NAB)
The refinancing boom
"Customers are far better educated than they have been previously," Waugh says.
He says the commentary on interest rates – what is a good interest rate, the market's rate sensitivity, and education on rates – has had a huge impact on refinancing, as well as "the fact that there's been such a significant shift across home borrowers to leverage the trust and advice of brokers".
Waugh says brokers are educating their customers and enabling them to refinance for a better product and rate. This, along with cashback opportunities, is driving a big shift towards refinancing across the industry.
Fedder says recent interest rate rises have left some homeowners eager to refinance to a more attractive rate, giving them short- to medium-term security.
"The other part to this, of course, is the borrowers who fixed their rates soon after the pandemic began," he says. "For these borrowers, their fixed rate periods are drawing to a close, meaning they need to make a decision about refinancing into a new loan."
Fedder says it's also an opportune time for investors to get ahead of further interest rate rises and refinance their property portfolios.
"Just like homeowners, investors are taking advantage of record-low interest rates and the chance to refinance and square away better rates and terms and conditions."
Navigating rate rises
Smith says ANZ has seen an increasing proportion of customers adopt fixed rate loans since the start of the pandemic, with borrowers looking to take advantage of historically low interest rate settings.
"As these fixed rate terms end, customers may be looking for additional support to ensure that they have the right product for their situation and property goals," she says.
ANZ is continually improving the way it supports broker customers, especially as they roll off fixed rate loans.
"We're proactively contacting broker-introduced customers with expiring fixed rates at different points in their journey, and these customers can choose either to roll over to a variable rate or refix their home loan [as a whole or in part]," Smith says.
"Where customers seek to increase their loan or apply for further lending, they'll be referred to their broker in the first instance."
Smith says there may be some customers who haven't experienced many rate increases before, given that prior to the May rate rise, the last time the RBA lifted rates was in 2010.
"ANZ is here to help, and we have several tools to assist customers who may be concerned about interest rates and their home loan repayments."
Smith says ANZ's home loan repayment calculator on anz.com allows all borrowers to compare scenarios and better understand how their repayments will change. The 'Manage your loan' page on anz.com helps customers get the most out of their home loan, while personalised insights are available to them, including a monthly 'Spend Summary' and 'Your Money Report', on the ANZ app.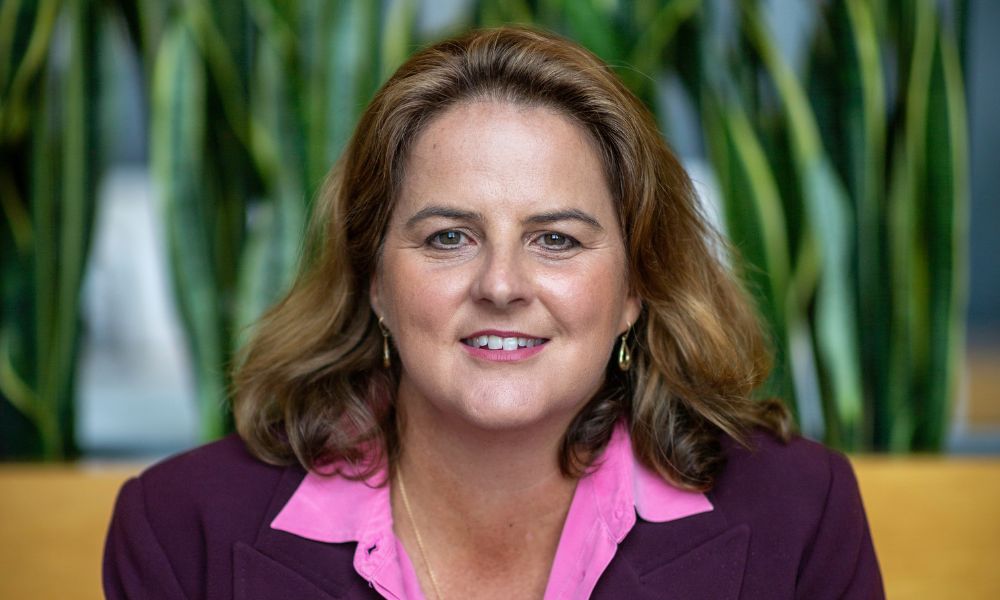 Natalie Smith (ANZ)
Fedder says it's an important time to support customers, because some may have never experienced an interest rate increase.
"We know a lot of customers are considering how repayments could change, and it's a good prompt to review their circumstances and lending arrangements," he says.
"Some options include refinancing, and we have some strong offerings such as our Life of Loan package fee waivers, cashback offers, and rewards for customers who have solar panels installed on their property."
It's a competitive market, Fedder says, so it's worth homeowners looking at what's available, comparing home loans, and if there's one that's better suited to their needs, they may want to consider refinancing.
Waugh says NAB's aim is to be the bank behind the broker. "To be the bank behind the broker, we've got to ensure that the origination process that we're providing the broker is as easy, clear, consistent and predictable as possible."
NAB has been strong in this area for some time, says Waugh, and now other lenders have come back into the market and lifted their service levels.
"It's a really competitive market now, because everyone's proposition to brokers is fairly consistent," he says.
Cost-of-living increases and debt-to-income considerations are becoming more important, Waugh adds. NAB needs to consider how many loans it has that feature DTI ratios of above six times, which affect pricing. "There's a real focus on ensuring the balance of every financial institution's book is appropriate."

Product range
Fedder says Suncorp Bank "remains extremely competitive for borrowers seeking an attractive refinance deal".
"Our enhanced FASTRefi® process makes it easy to refinance to Suncorp Bank and lets brokers fast-track the settlement process," he says. "Many other lenders limit this function to direct channels, but Suncorp Bank does not differentiate."
Fedder says FASTRefi® is an alternative to the traditional refinance process and allows Suncorp to repay an outgoing lender prior to settlement. This significantly reduces the settlement time frame, makes surplus funds available to borrowers much more quickly, and gives customers faster access to better interest rates and savings.
Smith says ANZ recently streamlined its home loan product offering, removing its Breakfree package from sale. "We've been talking to customers about what they prefer most in a home loan, and that's simplicity."
ANZ now offers three simpler home loans: Standard Variable, Fixed and Simplicity+ (which offers a competitive rate for customers who don't need an offset account).
Smith says these three products allow customers to see their options more clearly and make financial decisions with greater understanding and confidence. "Each product comes with no annual package fee so that borrowers can still access great rates and discounts on standard variable loans."
Brokers may have noticed ANZ's Home Loan 300,000 Qantas Frequent Flyer points offer, Smith says. This applies to loan applications submitted by 19 August 2022 and settled by 31 January 2023. Eligible customers can receive 300,000 Qantas Points when they apply for, or switch to, an eligible ANZ home loan (worth $300k or more, with an LVR of 80% or less).
Smith says ANZ has also enhanced its policy landscape to assist brokers and customers looking to refinance. Improvements include:
the introduction of an alternative income verification option for self-employed borrowers who receive a regular and consistent wage through their company
luxury property thresholds increased to greater than $5m for houses and townhouses
increased use of desktop valuations in some metropolitan areas for properties valued up to $3m
expansion of the maximum LVR threshold to 95% for new-to-bank customers and investors with a DTI ratio below six times
Waugh says NAB has done a great job in the last 12 months of making its loan origination process as easy, consistent and fast as possible for brokers. He believes the challenge for all banks is to make sure they receive the appropriate margin within the loan rate, given that discounts on standard variable rates are increasing in the market.
"We certainly want to be very competitive on price and appropriately priced for a customer's circumstances, so the focus on rate for risk and customer-based rate will become increasingly important."
Waugh adds that NAB has done a really good job of supporting brokers throughout COVID and into the post-pandemic period. "We're well positioned, and then it's just making sure that brokers [help with the rate position] so each customer is getting the maximum benefit."
Broker conversations
Smith says that in uncertain times brokers are well placed to support customers looking to refinance as they can offer them specialist knowledge and guidance.
"We continue to monitor the market to ensure that we remain a competitive option for switchers, and our simplified products, along with our streamlined processes, provide compelling reasons why customers are well placed with ANZ."
The bank has introduced Simpler Switch – a streamlined ANZ OFI refinance process for eligible PAYG customers switching to a similar home loan amount (with the same or lower repayments) on an eligible ANZ home loan. Customers can cash out up to $50,000. The process uses a customer's CCR to confirm their ability to service the loan, without the need for income documentation.
Smith says ANZ also recently launched rapid refinancing for dual applications, enabling new and existing small business customers with a satisfactory repayment history to refinance their home or investment loans to ANZ via a simplified dual application process.
Brokers are constantly talking to their clients about getting the best product and pricing, and with 69.5% of customers using brokers for home loans, they have become trusted advisers, says Waugh.
"I think it's about optionality and ensuring the customer's position in a competitive land-scape is as strong as possible."
That comes back to macro education about interest rates in the community and brokers being able to explain the benefits and pricing of different products.
Fedder says brokers are doing a great job of reaching out to their clients and are getting even better value for them. The recent interest rate changes mean more customers have shown an interest in refinancing.
"It's about knowing what they need and tailoring options to suit them," he says.
"We hope to earn the right to be more customers' lender of choice with our competitive rates, improved policies and consistent turnaround times."

Untapped refinance market
Fedder says not only can refinancing save a customer money, but there are many benefits of switching to a new lender.
"Benefits at Suncorp Bank include annual fee waivers, cashback offers, and rewarding customers who have solar panels installed in their home," he says.
NAB is very focused on the refinance market, especially on retention of existing customers, says Waugh. "But equally on [customer] acquisition and looking after our customers and brokers; [and] how do we attract as much as we can those who are looking to refinance into NAB," he says.
"We think refinancing is only going to increase, particularly on the back of an interest rate environment where we've seen cash rates go up more steeply and probably get more attention from the media … it's a pretty compelling proposition for customers to ensure they're in the right product at the right rate."
NAB also focuses on like-for-like refinancing, and the aim is to use technology to ensure a seamless, fast process.
"We're very hungry to capture more of that refinance market and continue to grow market share," Waugh says.
He says the take-up of fixed rate home loans in the last two to three years has been enormous. Those are all coming up to expiry now and expiring off a rate that is significantly lower than a strong variable rate offer.
"The fixed rate expiry bubble coming through up to July 2023 is a massive number."
Waugh says when looking at how to support those customers the focus is on the revert rate to a variable rate, "ensuring we are appropriately priced for that customer with an appropriate rate and an appropriate discount".
Equally, NAB wants to attract customers at other financial institutions who are coming off their fixed rates to take up a loan at the bank.
"It's going to be a fascinating 12 months because of the number of fixed rate expiries but also the cash rate increases flowing through to variable rates, and we've already seen fixed rates move really quickly at significantly higher rates than predicted four or five months ago," Waugh says.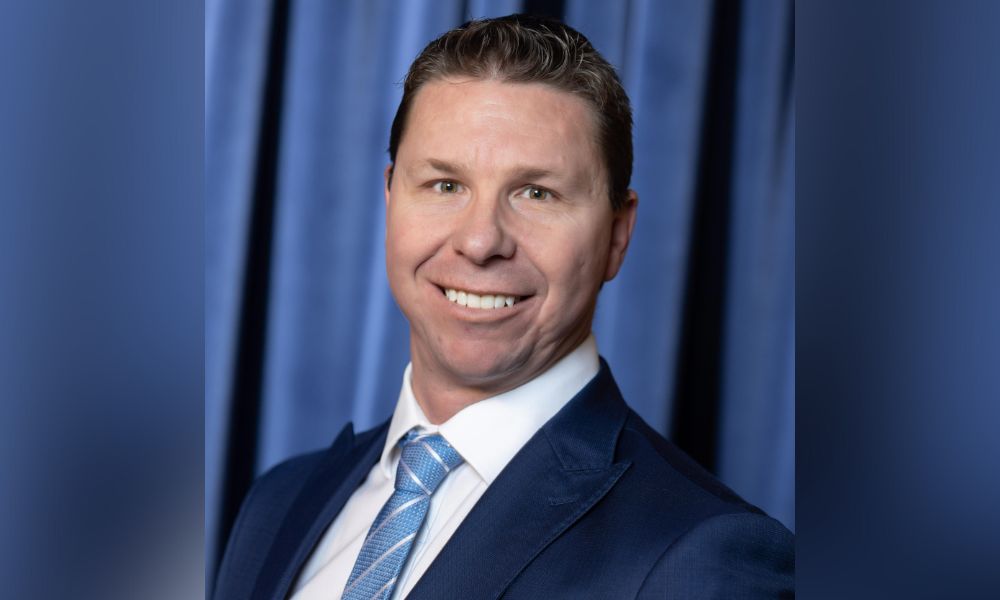 Troy Fedder (Suncorp)
Keeping brokers informed
Smith says in an environment of rising interest rates, ANZ knows that brokers are looking for clarity and communication from lenders. To help them better support customers, ANZ has summarised its simpler home loans, current rates and offers on the ANZ Residential Broker landing page on anz.com.
"From here, brokers can connect to the ANZ Broker Portal for detailed information on our policies and processes so that we can continue working better together to deliver for customers throughout their home loan journey."
ANZ's BDMs also provide important support to ensure that brokers can communicate with their customers quickly, openly and with confidence, says Smith.
Fedder says Suncorp Bank's highly skilled and growing team of helpful BDMs on the ground in Victoria, NSW, Queensland, WA and SA are brokers' primary go-to for all things Suncorp. "We also ensure that aggregator plat-forms and the Suncorp Broker Portal include the latest product, policy and process news."
Brokers can also follow Suncorp Bank Broker Partnerships on LinkedIn or watch video updates from their BDMs. "We send regular emails and a monthly digital newsletter, SunEssentials, as well as Business Intuition, a dedicated quarterly small business newsletter," Fedder says.
NAB has a consistent broker communication strategy, Waugh says. This includes its Broker Brief, sent out via email and the NAB broker portal, which provides important information to brokers.
He says NAB's BDMs are also on the ground talking to brokers, especially about the need to attract customers who have a DTI ratio of less than six times.
"We've also got a broker response centre, whereby brokers can call and get updates on NAB," Waugh says. "A lot of brokers hear from a lot of lenders, so ensuring we are front and centre and top of mind is very important."