Economists, financial markets make new prediction on RBA move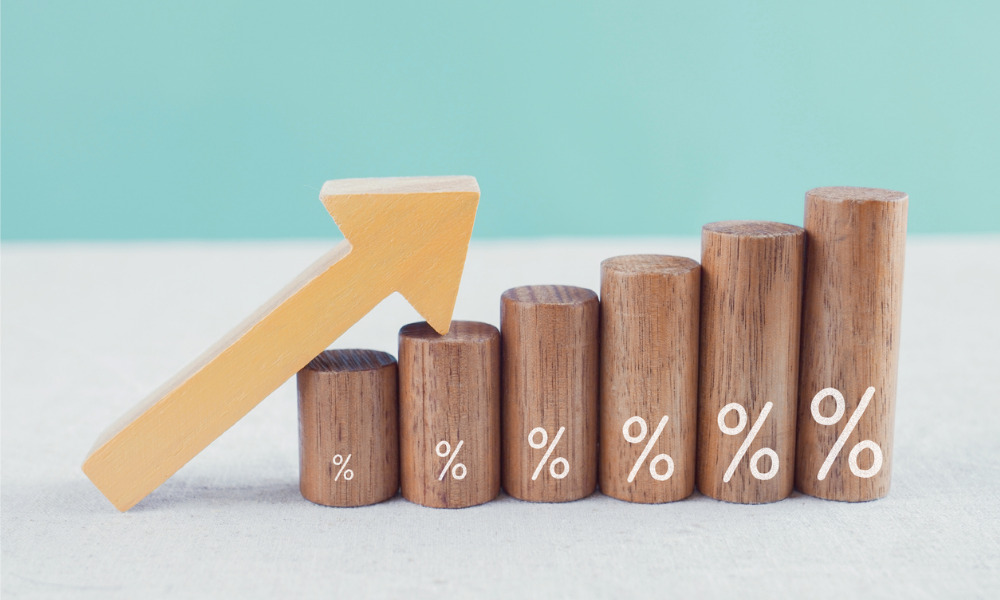 Economists and markets flatly disbelieve the Reserve Bank of Australia's insistence that the cash rate won't rise before 2024.
Industry watchers believe that surging prices in housing and energy will push sustainable inflation back to its target range well before then, according to a report by The Australian Financial Review.
On Monday, the inflation reading in New Zealand beat expectations to hit a 10-year high, spurring financial markets to move their predictions for an interest-rate hike to mid-year next year from October 2022.
An AFR survey of 26 economists suggest the RBA will first raise rates in mid-2023. It would be the first cash-rate increase in more than a decade.
Predictions for a hike ranged from as early as November 2022 to 2024, with the amount of the increase ranging from 15 to 40 basis points, AFR reported.
The central bank continues to insist it won't raise rates before 2024. On Tuesday, the RBA reiterated its stance that it will not raise the cash rate until actual inflation is sustainably within the 2% to 3% range, and that range wouldn't be reached before 2024.
"Despite Tuesday's minutes, we doubt markets will believe the RBA's promise not to begin lifting rates until 2024," Su-Lin Ong, RBC Capital Markets chief economist, told AFR.
Last month, RBA Governor Philip Lowe said it was "difficult" to rationalise the market's expectations that rates would rise in 2022 or 2023. Ong, who predicted the first cash-rate hike in Q4 2023, told AFR that part of the reason was because of price growth.
"The inflation picture is complex, with less transitory elements in key economies with much tighter labour markets and rising wages (US and UK)," she said.
Ben Udy, Australia and New Zealand economist at Capital Economics, predicted the first rakte hike in February 2023, with inflation outpacing the RBA's forecasts.
Another reason economists expect an early rate rise is the expected recovery of the economy as COVID-19 lockdowns end in New South Wales, the Australian Capital Territory and Victoria.
"The labour market indicators look very promising for a rapid rebound now that restrictions are easing, and we expect the number of workers that are currently effectively unemployed or under-employed to fall in the first half of 2022, and this would translate into upward pressure on wages from late 2022," Sarah Hunter, BIS Oxford Economics' chief economist in Australia, told AFR. Hunter predicted the first cash-rate hike in mid-2023.
Read next: RBA's inflation target out of date – top economist
Judo Bank chief economist Warren Hogan was even more aggressive, forecasting a hike as early as November of next year.
"I am expecting wages and inflation to be sustainably in the RBA's target band by Q3 2022 as a strong economic rebound in 2022 combined with labour shortages and global inflation pressures is expected to force a change of forecast from the RBA," Hogan said.
Bill Evans, chief economist at Westpac, has said that the central bank should broaden its target band anyway, saying the current band is out of line with the evolution of the Australian and global economies.
"The RBA's inflation target is too high," Evans told AFR. The Westpac economist said last month that the RBA should consider widening the target band to between 1% and 3%.
Evans predicted the first cash-rate increase in early 2023.