Yet lending changes mean buying an investment property before a home is now on the decline, Mortgage Choice finds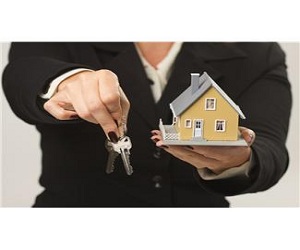 Yet lending changes mean buying an investment property before a home is now on the decline, Mortgage Choice finds
27.6% of all property investors began as 'rentvestors',
Mortgage Choice
's annual Investor Survey has found.
Over a quarter of property investors bought their first property before buying their first home, putting them into the category of 'rentvestor'. Amongst more recent investors, the trend is even more pronounced; in 2016 36.1% of investors purchased an investment property first.
"Australians are, largely, very financially savvy," commented Mortgage Choice CEO
John Flavell
, "they understand how lucrative property investment can be and, as such, they have embraced concepts like rentvesting. They know they cannot always afford to buy their dream home in their desired area, so they are happy to look for other ways to get themselves onto the property ladder."
The term 'rentvestor' was coined by LJ Hooker in 2013 and typically refers to those who rent and live in expensive inner-city lifestyle locations whilst buying an investment property in cheaper suburbs.
The fall of the rentvestor
Although 36.1% of investors in 2016 were rentvestors, that was lower than in 2015, where 37.1% of investors fell into the category.
Rentvestors have been hit hard by recent changes to investor lending. With lenders repeatedly raising interest rates and restricting LVRs for investor and now interest-only loans in the past 18 months the economic argument for rentvesting has been limited. Furthermore, as lenders tighten serviceability requirements, rentvestors who may previously have got a loan are now being denied access to finance.
JP Morgan's latest Australian Mortgage Industry Report, looking at the impact of bank repricing of loans, warned that the young affluent borrowers who largely make up rentvestors were sensitive to interest rate changes as they were highly geared, dependent on rental income and had comparatively low incomes.
A problem of perception
Mortgage Choice CEO Flavell has suggested that the fall in rentvestors is part of a wider problem of perception. With so many well-publicised changes in lending, said Flavell, "Australians are becoming increasingly concerned that they won't be approved for an investment loan and, as such, are choosing to bide their time and put their property investment plans on the back-burner."
Nevertheless, according to Flavell the divergence of Australia's different housing markets could provide rentvesting with new impetus: "when you consider how much property prices have risen across the different markets in recent years, it can make sense for some borrowers to look at buying an investment property before an owner-occupied home."