As 'world first' lender Tic Toc opens for business, the man behind it tells MPA what it takes and what it means for brokers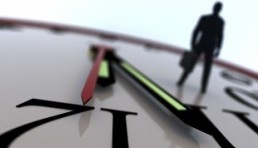 As 'world first' lender Tic Toc opens for business, the man behind it tells MPA what it takes and what it means for brokers
Borrowers can now get a loan approved in real time, with yesterday's launch of a digital mortgage portal that threatens to turn mortgages and broking on its head.
Tic Toc, a digital lender part-owned by
Bendigo
and
Adelaide Bank
, uses a five-step, largely automated and fully digital process to approve residential and investor loans, with both variable and fixed rates, including sub-4% rates. The loans are white-label products backed by
Bendigo
and
Adelaide Bank
.
The application and approval process can be completed within 22 minutes, Tic Toc claims, with the decision taking a matter of seconds. Borrowers in New South Wales, Victoria and Queensland can then upload the relevant title and purchase documentation – other states need to post hard copies – to get end documents within 2 days.
Goodbye Tasmanians, FHBs and farmers
Tic Toc's 22-minute loan may be especially threatening brokers because it is open to a wide range of borrowers, not just Bendigo and Adelaide Bank customers.
However, Tic Toc sets their maximum LVR at 80%; a deliberate strategy, founder Anthony Baum explained to MPA "we felt that the additional effort and risk associated with trying to get lenders mortgage insurance into our automated platform for launch was not something that was feasible."
Customers in Tasmania and the Northern Territory and those based outside capital cities or regional centres are also ineligible. According to Baum Tic Toc will be looking to extend access to all states and territories and to a wider segment of Australians over time.
Baum believes instant home loans will have a broad appeal: "home loans, in reality, are like a lot of utility-type products: you need them, but they're not necessarily where you'd like to spend your time and effort."
Is it entirely new?
Quicken Loans, which is based in the USA, launched their Rocket Mortgage in 2016, which also offers decisions in a matter of minutes.
Nevertheless, Tic Toc represents a huge leap forward for Australia. For years commentators
have been talking about
integrating bank statements, credit agencies and lenders; Tic Toc draws data from Equifax, Dun & Bradstreet and CoreLogic, amongst others.
With a variable rate starting at 3.69% (comparison rate) Tic Toc also has a distinct price advantage. Low interest rates are not simply an 'introductory offer', argues Baum: "our price is driven by us being able to operate off a much lower margin than the existing distribution channels because our process is digitalised and we've just passed those savings onto the customer."
Whether Tic Toc will disrupt broking is down to 'customer choice', Baum believes; "some customers will prefer or feel they need the support of a broker; others will feel they're financially savvy enough to complete the process themselves."
Tic Toc, says Baum, is just adding another digital channel to the mix – the big question is whether borrowers actually notice.