Nathan Vecchio shares some of the lessons he's learned on the way to building a new team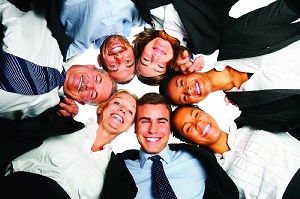 Director of Hunter Galloway, Nathan Vecchio, started broking in 2015 and using the techniques from Joshua's Top Broker Handbook, is writing big numbers, leading to Vow Financial naming him Broker Partner of the Year Rising Star in 2016.

As long as I can remember, I've had Josh by my side. From when we were seven and played team sport together, to when we were 20 and studied at university, if one thing's for sure, we know how to work with each other. So I guess becoming business partners was an obvious decision for us. We both had a similar vision for what we wanted out of a business, which made things easy for us, initially.

Anyway, in 2016 we hired our first team member to join the Hunter Galloway team, and our dynamic duo became a trio.

It was a big change as you can imagine because the dynamic of working together as brothers greatly differs to working with other colleagues. The initial hiring process had me reflecting back to when I was working for larger organisations with more staff, thinking about the learnings I took from those experiences and how I would best utilise them. I then started to read up on how to manage a team and try to quickly figure out how exactly our business was going to change with this new member of the team joining us.

So today, I thought I'd go through a few of the memorable steps I took when I began to build our team, and some defining moments for me, that I wish someone had warned me about earlier.

Map it out
Before you begin hiring, it's really important to understand where each new team member will fit into the team, who they will report to, and their exact role.

Really, this also helps to make sure that you and your team know how the new team member will add value and build on your current team.

Looking back:
We learnt this the hard way, at the start we were all overlapping with what we did and it wasn't until we sat down to map out everyone's roles and goals that we started to get ahead.

Think of it like McDonald's, it has segmented every task into a specific role. One person puts the fries on, someone else takes the order and another makes the burger. In turn, this creates efficiency and drives volumes.

This is no different to a brokerage process. From deciding who orders the valuation, collects the paperwork from the customer, to who follows up the bank.

Do it right, before you begin
When you begin the initial hiring process, it's important to ensure that the new employee really embodies the company culture. But you need to know what exactly that is first. Ask yourself, what are our values and what do our employees do and say? How do they act?

Don't think of generic things like "They work hard", instead really detail what your ideal employee would look like.

Looking back:
Remember to lead from the front on this one.

Embody the behaviours you'd like to see from your colleagues. There's no point trying to set a hard working company culture if you're going to arrive late and leave early. Another thing that's equally as important is to make sure you sing out and praise when you see colleagues embracing the company culture. Hard work deserves to be recognised!

Communicate with your team
I can't stress the importance of communication between you and the team enough. This is the purpose of our 15-minute huddle that I've spoken about before, so that the communication lines between us are open and there is nothing being held back between the team.

Another idea is to send off a weekly email each Friday as a team update, outlining the greatest achievements for the week and what's coming up next week.

Set goals
Successes bring your team together and failures help you learn and improve next time. However, there's no way to really benchmark your success if goals aren't put in place. If one or two of your employees are really succeeding beyond expectations, make sure that you give them appropriate feedback and even a shout out in front of your team, so that their work is recognised and doesn't go unnoticed. At the same time, if someone really stuffs up, always ensure that you speak with him or her privately about it and don't single them out in front of the team.

Ensure each role has a clear sense of purpose
I remember working at a liquor store when I was 18 and the days would just drag on and on. I'd run out of things to do by 11am and then spend the rest of the day walking loops around the register.

On those days, I really lost a sense of purpose.

Instead, in our industry, it can be easier to make sure that each role finds value and purpose behind it, but that doesn't always happen by default. Just because you're busy doesn't mean the rest of your team are busy too. Whether it's adding new clients to the CRM, actively contacting them with updates on their application, building relationships with banks or organising templates for the lending process; make sure that your employees have clear goals and a vision for their role. As when your employees begin to mentally check out, you'll notice that employee retention really drops.

Looking back:
Break this down into a daily process, as it's vital to make sure that each role is kept busy with a clear goal each day and each week. Here are some tools to help you cover this.

Don't mix workplace relations with poor management…
I've seen this time and time again, where management doesn't know how to draw the line between professionalism and entertainment. This is something that is so hard to balance and I really recommend you do some reading on.

While we're all mates, there needs to be a line of confidentiality between managers and team members specifically regarding other staff members. If managers are seen gossiping and talking about other people, that then begins to set the standards for others.

Just like leaving the office early and how you act, what you speak about will lead to what your team talks about too. So if you want your team to be built on gossip culture, then go right ahead and do that and watch the onset of it.

… But still be social
On a lighter note, it's cool to have fun with your team and get to know them outside of the working environment. Collectively, you spend a lot of time together, so it's important to nurture the friendship.

Getting to know your team will help you better understand how each team member likes to work and will even open them up to feel more comfortable sharing ideas and improvements with you.

We do Friday afternoon drinks and a monthly lunch with our team, and all just spend time relaxing and talking – anything and everything!

So if you're at a point where you're going from a team of one, to two, three or four, put a few of these practices in place so that you can start your new team members on the right foot.

PS: I'm going to be taking over here at Top Broker for a little bit while Joshua focuses on a few big and exciting projects we are looking forward to bring you in the next few weeks. A quick background, I started broking in 2015 and using the techniques Joshua has given in the Top Broker Handbook I have grown my business in a very short time to writing some big numbers, and was fortunate enough to be awarded Broker Partner of the Year Rising Star in 2016.