He also reveals how the deal with NAB came about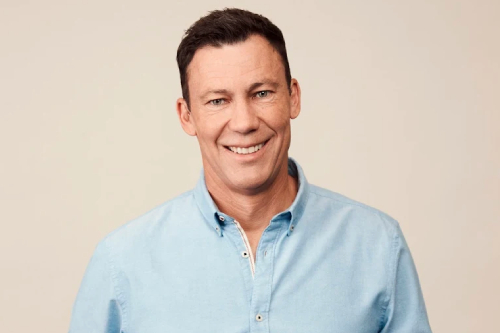 It is a new dawn for Robert Bell (pictured) and the team at 86 400. Soon to be combined with National Australia Bank's digital arm, UBank - pending the approval of the ACCC, APRA and the Treasury, the smart bank CEO is celebrating a success story that shows the value of what 86 400 has achieved in less than two years of banking.
"This is an endorsement of what we've done and what we've built in a really short period of time," he told MPA. "We have been very successful at building a technology platform that enables us to deploy features and benefits really quickly. With only 120 staff, we've been a fully operational bank - transaction accounts, savings accounts, home loans.
"That's the sort of pace and technology that's difficult to do in a big bank environment."
Read more: Growing fintech sector points to further change
It was these achievements that attracted NAB to increase its 18.3% equity stake to full ownership – that and the neobank's involvement in the broker channel, said Bell.
He explained that late last year, 86 400 was in the process of a Series B capital raise when they were approached by NAB as an equity investor. As part of the major's due diligence when becoming a shareholder, the equity stake progressed to an offer to buy the remaining shares.
"The transaction has the full support of our board, is subject to shareholder approval and we'll go through that process," he said, adding the bank considered the deal from a range of different perspectives.
"First of all, obviously for shareholders and the early investors in the business, it's a very compelling offer. It's a significant uplift on our series B capital price - it's an excellent return to our shareholders which is important."
Another clincher was what the deal could deliver for the smart bank's customers.
"While we've been very successful in doing our technology and building our business, the reality is we are still quite small and banking is a capital intensive business. From a customer perspective this gives us all the capital we need to continue to develop the technology, the platform and ultimately reach many, many more Australians than we would have in a short amount of time."
Bell challenged the idea that the acquisition could be bad for competition in the banking industry, by pointing to the smart bank's core proposition of helping Australians take control of their money.
Read more: Pushback for NAB's planned neobank deal
"I think it's good for competition," he said. "We don't have fees, we enable people to see all their accounts in one place, we're able to open an account in under two minutes – all those things are significant and different in the marketplace, and we'll be taking those to hundreds of thousands more customers.
"The reason why I think that's positive for competition is, the big banks and the regional banks will have to respond, they can't just sit back and do things the way they always have - and by someone like us to becoming a serious player, it forces everyone to respond, it forces people to take up digital more seriously and to move faster."
He added that the combined UBank and 86 400 would be operated separately to "the mothership" of NAB and would indeed be in direct competition with the major because of this.