"It's a pretty big deal" says ACCC chair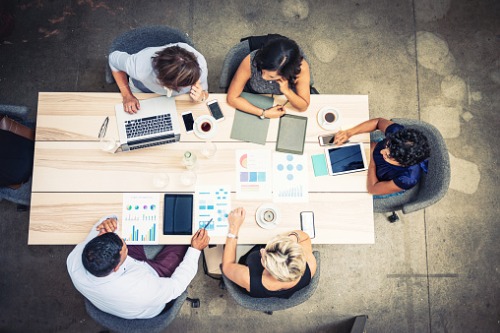 The pre-approval for the merger of Bank of Queensland and ME Bank sets to stage for a strong challenge to the dominance of Australia's biggest lenders.
Rod Sims, chair of ACCC says that the combination may disrupt the status quo of the 'big four' who he believes are somewhat dismissive of the potential of smaller rivals.
"Our assessment is those four players only see themselves in the market, they don't take much notice of the smaller players when thinking about pricing or other decisions," he told the Sydney Morning Herald.
BoQ and ME only asked the Australian Competition & Consumer Commission (ACCC) for pre-approval for a merger last month and the regulator's decision was relatively swift.
Sims says that because the two banks are not in competing markets and offer different products, there is not a risk of the combination dominating market share.
But by smaller banks joining forces, they have a better chance of penetrating the dominance of the big four.
Expanded loan book
The merger is expected to increase BoQ's loan portfolio by around 50% according to chief executive George Frazis.
Based on recent figures, the total combined loan book of around $70 billion would put the larger firm ahead of Bendigo and Adelaide Bank.
BoQ halted trading of its shares on the ASX on Friday to enable it to make prepartions for a fundraising "to fund a potential acquisition." The halt is expected to remain until either the bank makes a further announcement or Thursday 25th February.
There is speculation that a formal announcement could be made as early as Monday.