Tips from NAB's General Manager for Performance and Operations on how to stay ahead of the curve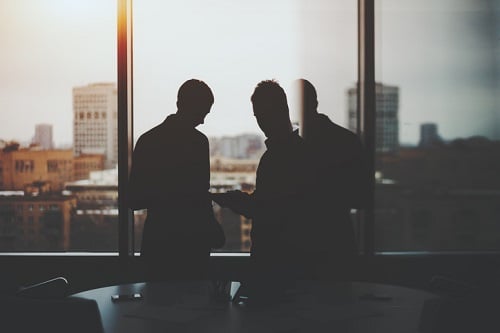 With competition from new entrants, rapid technological innovation and changing regulation, broking businesses must continually evolve to keep pace. NAB General Manager for Performance and Operations, Nicole Devine, provided her tips on how brokers can stay ahead of the curve and prepare for the future, at the FAST Business Leadership Summit.
Now, more than ever before, is the time to be more proactive in thinking about what the broking industry of the future looks like. We work in a great industry, but we don't want to be left behind – we don't want to be seen as analogue in a digital world.
The broking industry is currently facing change on a number of fronts. Not only do we have new competitors in the market, but the era of Open Banking, Comprehensive Credit Reporting and regulatory change means it is critical that our industry continues to adapt.
We are also seeing a shift in customer expectations. In today's market, customers are seeking out businesses that innovate, address their pain points and create a personalised experience. The successful broking business of the future will therefore be one that can anchor in the best of the past, while continuing to evolve to remain relevant into the future.
Learning from other industries
Disruption is not just taking place in the financial services industry; it is happening in almost every facet of our everyday lives.
Uber's dominance of the global taxi market is a great example of the pace of change we are seeing today. In just eight years, Uber built a customer base of 100 million and 50% of market share, and the brand continues to innovate in the self-driving car, freight and food delivery markets.
The success of the Uber brand is a sign of things to come for every industry. Customers today are becoming more adaptable and open to interacting with businesses digitally. In fact, research shows 87% of Australian consumers now do most of their research online while 84% actively shop online1
Australian borrowers, however, are looking for a blend of online efficiency and personal service. We know that when it comes to applying for a loan, customers still want to talk to someone who can guide them through the process. The challenge for broking businesses will therefore be how to continue to offer personalised service, while also introducing digital touchpoints that increase efficiencies for customers.
Lessons from overseas markets
In addition to the technological revolution, changing regulation will also shape the future of our industry, as it has in other overseas markets.
During a recent visit to the UK and Netherlands, FAST met with a number of banks, brokers and industry bodies to understand how regulatory change had affected mortgage brokers in those markets. We uncovered that in both markets, brokers had not only survived but adapted and, in fact, grown stronger.
In the UK market, the broker channel has grown from 60-70% of the market in 2014-152 to 80-85% today. The industry has also seen steady growth in the Netherlands, reaching around 75-80% of the current total market.
In both the UK and Netherlands, the broking industry came together to influence the outcome of regulatory change. This is also the case in Australia, which has already taken significant steps towards adapting through initiatives such as the Combined Industry Forum (CIF).
We believe that the changes that are currently happening in Australia provide an opportunity for brokers with the right business models in place to continue to grow their businesses, helping even more Australians with their financing needs.
Thriving through change
As one of Australia's leading aggregators, FAST helps thousands of brokers to develop and execute on opportunities for growth in a rapidly changing market.
In our business planning sessions, we encourage business owners to think about what is great about their business today, look at where their business could go in the future and identify changes that can be made to achieve their vision.
The changes brokers are making range from incorporating digital tools into their processes to streamline the experience for clients, to diversifying their services into areas such as commercial and asset finance.
What we know is that change is a constant in every industry but with that change comes opportunity. And for those businesses that are prepared, the future is looking bright.