Online portal provides HR resource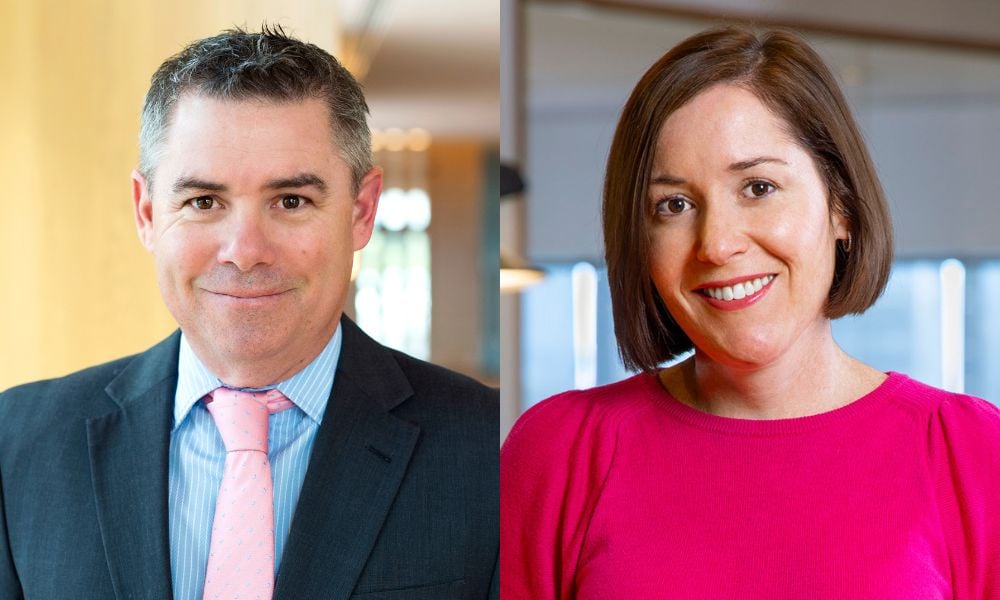 Recognising that attracting and retaining talent is the key to a successful brokerage, AFG has launched a suite of materials to help brokers manage their team members.
The new Broker HR Hub contains 45 guides, templates and online courses, which the aggregator said are designed to support brokers through the hiring process, helping them to retain quality staff whilst ensuring they meet state and federal rules.
AFG head of sales and distribution Chris Slater (pictured above left) said AFG was excited to support the many growing businesses in their network who are focused on attracting high quality, engaged people and fostering a positive culture.
"Our brokers are customer focused entrepreneurs at heart and AFG's Broker HR Hub is designed to ensure they have the tools and resources at their fingertips to recruit, manage and retain their people," Slater said.
The content also includes onboarding, effective performance management, underperformance, disciplinary process and termination and reward, and recognition and benefits. Practical guidance, such as how to write an effective job advertisement, where to find remuneration benchmark data, and compliance with employment legislation and industrial agreements, is provided.
Helping brokers to grow remained a key focus for AFG, Slater said. AFG had been proactive in collating necessary information into one hub, which gave brokers "some practical solutions to help out".
Drawing on over 20 years' of experience, AFG human resource manager Amanda DiVirgilio (pictured above right) developed the content in consultation with the AFG learning and development team.
Over a period of 17 years with the aggregator, DiVirgilio has facilitated the employee development function, having grown its headcount by around double. Some of those templates contained within the HR Hub have been used within AFG, she said.
"Brokers will be able to ensure they are complying with relevant state and federal employment laws and save themselves time with our tried and tested templates," DiVirgilio said.
AFG's learning and development platform was recently recognised at the SAP Litmos Lenny Awards 2022, winning the Best Customer Training category for a second year. In August, the aggregator announced it had brought on automated repricing and home loan refinancing platform Sherlok as a preferred partner, which uses artificial intelligence to help brokers retain customers by predicting who was most likely to leave, based on their current interest rate.