Fintech head of partnerships moves on after five years helping to grow the business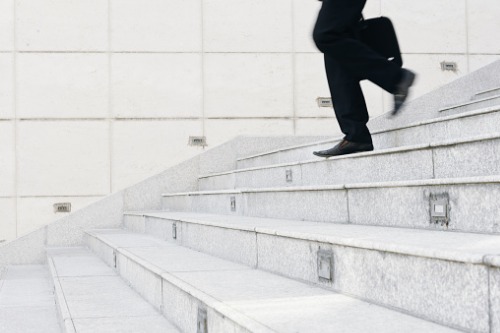 After an incredible five years at Prospa as head of partnerships, Alex Brgudac is waving goodbye to the small business lender to set out on his own and start a new consultancy business.
Brgudac has been a key name in the industry over the last five years, appearing at MPA roundtables and providing key insights as part of the magazine's features. As passionate as he is proud of the work Prospa has done to carve its way into the mainstream lending landscape, Brgudac leaves a legacy behind him.
Reminiscing about his time in the industry, he says his passion for small business is why he joined Prospa originally. Since then, he has been part of its journey from start-up fintech to an ASX-listed company.
Brgudac says he has been privileged to be part of an organisation providing an alternative solution to traditional lenders and helping to solve small businesses' biggest challenge: access to funding.
Over the years at MPA's fintech roundtable, Prospa has joined conversations about fintech becoming more and more mainstream.
Speaking at the 2020 fintech roundtable, Brgudac commented that the group was seeing more brokers dealing with them than they had before. He said at the time that looking back to five years before he was having conversations with brokers trying to explain what fintech was.
"Today – I'd be hard pressed finding one broker across Australia who doesn't know who Prospa is or what we do to support small businesses," Brgudac says, as he begins his next chapter.
"This recognition is heavily the result of probably more than 10,000 broker and accountant conversations and the backing of the incredible and passionate team at Prospa, as well as the amazing support from our industry partners. As I move into a new phase of my career, I'm very excited that I will still be so closely involved with the business, which will always have a piece of my heart."
Not only has Brgudac seen Prospa go from alternative to mainstream in his five years at the business, but the lender has also seen a "vote of confidence" from the Australian government.
Prospa was included in the SME Guarantee Scheme, enabling small business lenders to continue funding SMEs in the uncertain environment.
Beau Bertoli, co-founder and chief revenue officer, says it gives him "joy and pride" to see Brgudac's entrepreneurial spirit shine through as he goes on to start his own business.
"Alex has been an integral member of Prospa's leadership team in his time with the business and has been instrumental in developing Prospa's partner channel brand; building the partner distribution channel as well as developing and leading multiple teams," Bertoli says.
"Prospa has an award-winning team dedicated to the broker and accountant network and will ensure this network continues to receive all the support we pride ourselves in providing."