Estate agents face double disruption as third-largest lender, international advisory firm both push new tech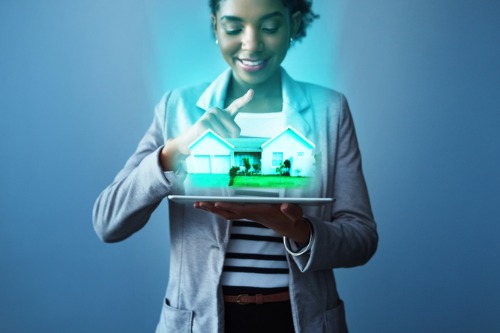 Australia's third-largest home lender and an international advisory firm are both launching new property technology.
ANZ has upped its investment in residential and commercial proptech to nearly $200 million with the launch of Propps, a service that installs a "make an offer now" button on real estate agents' websites. Propps was launched following a 10-month incubation period.
The bank will retain a minority stake in Propps, which is meant to help agents receive and assess legally binding offers for a property, according to a report by The Australian Financial Review. The service could also let agents conduct virtual boardroom auctions.
Meanwhile, turnaround specialist KordaMentha has rebooted former ASX-listed property platform buyMyplace as a fully automated service. The platform's users follow a series of prompts to create property listings, upload photos and create marketing brochures, publishing their listings on major sites including Domain and realestate.com.au.
The spin-out of Propps from ANZ's ANZi Ventures incubator is part of the major bank's effort to help people own, buy and sell homes, ANZi managing director Ron Spector told AFR.
"It's independent but related to financial services," Spector said. "We're looking to buy, build or partner with companies that are offering services that make those [processes] better, cheaper and faster."
Propps is the latest of several proptech investments by ANZ, including Valiant, UK-based Bud, mortgage broker Lendi and more. The service makes it easier for agents who receive offers in different ways and under different conditions, Propps chief executive Daniel Bignold told AFR.
Read more: ANZ still vying for AMP
"They are in the middle of receiving offers from various buyers. They may receive verbal offers, face to face, by phone, email; some are on the contract, others aren't, some are binding and some aren't," Bignold said. "It helps the agent manage that process and standardise the way in which offers are submitted and what constitutes an offer, for the agent to have clear conversations with the vendor and compare offers, apples to apples."
Propps is available in a free version and a paid version that gives more ability to customize the service and more access to data.
KordaMentha's buyMyplace offering, meanwhile, aims to save home sellers money on agent fees. KordaMentha took buyMyplace private two years ago after acquiring the majority of its assets in exchange for a $100,000 payment and forgiveness of $5 million in debts owed to the advisory firm's investment management arm, KM Custodians.
Rose Schiavello, chief executive of buyMyplace, told AFR that home sellers could save an average of $20,000 in agent commissions and fees if they were willing to spend about 14 hours of their own time listing and selling their home.
"That's an earnings rate of $1,600 an hour," Schiavello said.
She said the website had been redesigned after feedback from customers who complained that the process to create a listing wasn't intuitive enough.
"They were confused about what to do [to create a listing] and there were a number of touchpoints where customers asked for changes," Schiavello said. "It's now easy to use, with a step-by-step process."
Schiavello said that sales were "trending in the right direction" since relaunching the website.