The bank also ranked first in several other categories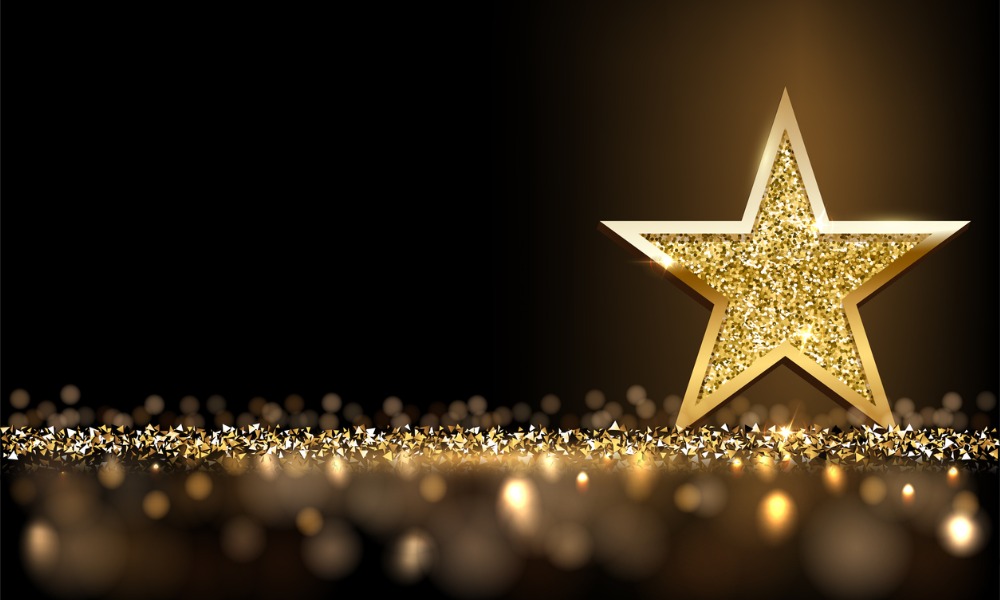 ANZ has nabbed the number-one rank for overall customer relationship strength, achieving the highest relationship strength index (RSI) score of any bank in the history of the Peter Lee Associates program.
The big bank was also recognised as the most trusted adviser, and number one for lead bank and market penetration, relationship manager capability, and overall satisfaction with products and services by the Peter Lee Associates 2023 Large Corporate & Institutional Relationship Banking Survey, Australia.
ANZ also got the honour as most reliable and dependable for funding for the ninth consecutive year, as well as market leader for environmental, social, and governance (ESG) and sustainable finance.
"To be recognised again by the market as clear leaders when it comes to building relationships is a testament to our team, who consistently deliver outstanding insights, support, and reliable funding to our clients," said Tammy Medard, ANZ managing director institutional Australia and PNG.
"The results also recognise ANZ's dominant position in the important ESG space. That said, it's a competitive market and we'll keep working hard to ensure clients continue to receive the support they need from us as their banking partner."
ANZ also featured high in the Peter Lee Associates, 2023 Large Corporate & Institutional Transactional Banking Survey, Australia, where the bank ranked first for transaction banking for the seventh consecutive year, and for transaction banking product development and innovation, trade services, and supply chain finance.
"We're delighted to be recognised as the most innovative transactional bank in the market," said Philippa Campbell, ANZ head of transaction banking Australia. "We're continuously improving our systems and offering valued insights and support to help our institutional customers sustainably build their businesses in a rapidly changing environment."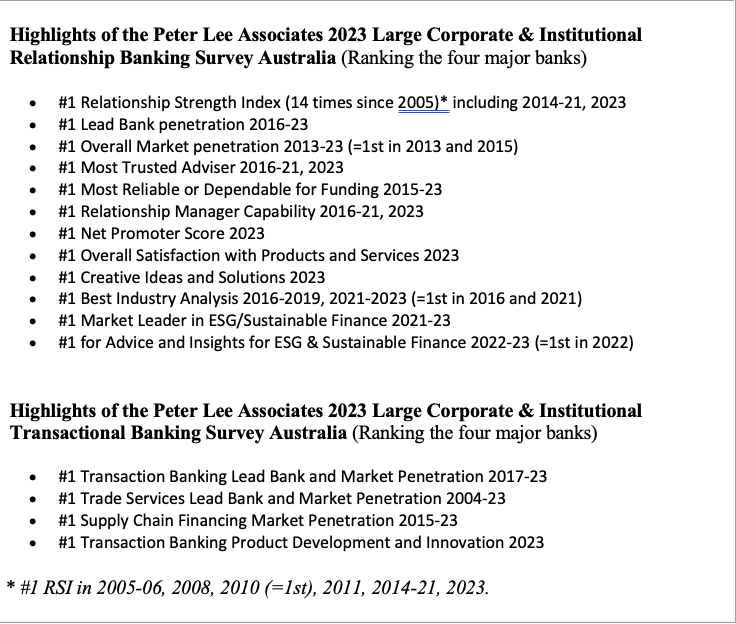 The Peter Lee Associates Large Corporate and Institutional Banking surveys are a leading indicator of performance across wholesale banking in Australia, which surveys a total of 610 Australia-based large corporates and financial institutions with more than $A500m in annual turnover.
Use the comment section below to tell us how you felt about this.