For what it's worth, older Australians are (mostly) sympathetic to first-time homebuyers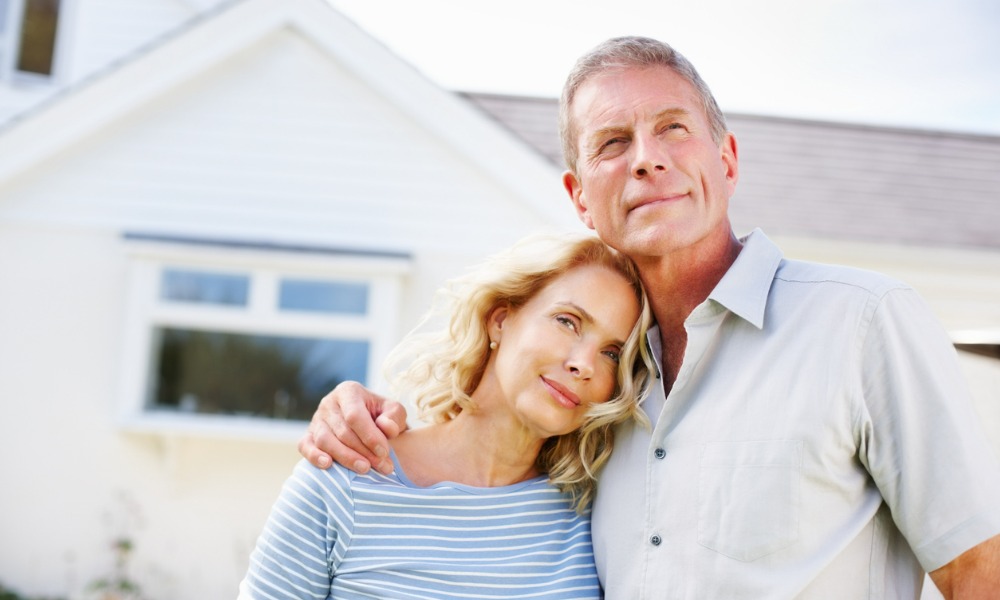 While baby boomers are undoubtedly having a negative impact on the Australian housing market, you might want to hold off on blaming them directly. Affordability, poor wage growth, and government programs have all had a part to play in the inter-generational inequality afflicting Gen Zers and millennials. Here is what you need to know about baby boomers' impact on the current housing market.
House prices were lower during the baby boomer era
House prices in Australia as a ratio of household disposable income have more than doubled since the baby boomer era of the early 1990s. That ratio went from 2.7 times in 1990 to 6.4 times in December of 2021. Principal repayments have skyrocketed along with prices while record low mortgage helped reduce the interest burden. The gap is also widening in the Bank for International Settlements' debt servicing ratio, which denotes interest and principal repayments, and the interest repayments ratio of the RBA.
Additionally, the baby boomers' record high mortgage rate of 17% did not last long, since homebuyers in the late 1980s and early 1990s benefitted from a drop in mortgage rates over subsequent years, as well as a rise in home prices. Experts are predicting the opposite in the coming years, with mortgage rates expected to double and property prices expected to drop.
Low mortgage rates also make it more difficult to come up with a deposit for a house and mean that costly mortgages today will become even more of a burden due to extremely poor wage growth. During the baby boomer generation, by contrast, wage growth made short work of smaller mortgage debts.
The decline in affordability between generations is perhaps the most alarming housing issue at present. Those born from 1947-1951 experienced record highs of homeownership from their 20s to their 70s. After those born in 1951, there has been a decline of roughly 1.8% to 2.5% in homeownership every five years.
Are baby boomers selling their homes?
According to new research from the University of South Australia, baby boomers are locking out younger generations like Gen Y and millennials by holding the vast majority of housing properties. University researchers discovered that, over three census periods—starting in 2006, then 2011, and 2016—80% of baby boomers qualified as long-standing homeowners versus 50% of millennials.
That inter-generational inequity is made all the worse thanks to rising housing prices in Australia. In fact, recent reports reveal that, over the past year, homebuyers in Australia pay, on average, $1,066,133 to secure a home—which represents an increase nationally of 25%.
The research also found that government policies meant to aid one generation, baby boomers, actually hindered the subsequent generation, Gen Zers and millennials. For instance: government support programs such as home support programs and home care packages allow the majority of Australia's aging population to "age in place," i.e., to live with independence within the community instead of residential care. Since this allows baby boomers to retain a significant portion of housing, millennials find themselves locked out of the market, limiting younger generations' housing options and creating severe housing inequality.
Older Australians are also sympathetic with first-time homebuyers
A recent online survey conducted by news.com.au's State of the Nation revealed that more than half of people are concerned about housing affordability for future generations. Fifty-five percent (55%) of those surveyed said they were worried that property prices were being over-inflated and another 18% were concerned that they would be shut out of the market entirely. Twenty-two percent (22%) were concerned that they would never be able to afford to purchase a property.
Common written responses included "I am worried for my kids", as well as comments sympathizing with first-time homebuyers. "House prices are destroying our way of life. The only way to own a property is waiting for people to die." Another common response was, "Very hard for young people starting out," while one parent wrote: "I am concerned my adult children will be forced to move away from their support networks in order to by a house." Another parent said: "I worry my children will not be able to afford property or will be in extreme debt if they buy."
The survey was conducted between March 7-April 14 prior to the Reserve Bank of Australia's announcement of a 0.25-percentage-point rise to the cash rate.