Unlikely leader on housing finance growth as WA plummets, according to new CommSec report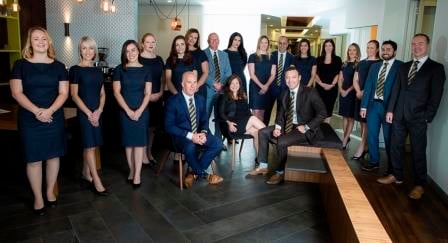 Unlikely leader on housing finance growth as WA plummets, according to new CommSec report
Housing finance in Canberra is growing at a faster rate than anywhere else in Australia, according to CommSec's latest State of the States report.
The number of new mortgages in the Australian Capital Territory grew at 22.4% above the long term (decade) average, ahead of New South Wales, up 15% and Victoria, up 14.3%.
Construction is strong in the ACT, growing at a rate 21.4% above the decade average, behind only NSW's red-hot construction market, where dwelling commencements were 62% above the decade average. However, the ACT was the only state or territory to actually increase construction levels compared to the previous year.
Bill Bryson memorably mocked Australia's capital in his book
Down Under
, suggesting the city adopt the slogan 'Canberra: Why wait for death?' Yet it seems an increasing number of Australians disagree; population growth in the ACT is second only to Victoria, driving economic growth 25.2% above the decade average.
All's not well in Queensland, SA and WA
CommSec's State of the States report puts Queensland, South Australia and Western Australia in the bottom category of struggling states, alongside long-struggling Tasmania and the Northern Territory.
Housing finance in WA is down 15.8% on the decade average and barely above average in South Australia and Queensland. Furthermore, dwelling starts in WA and SA are below average and only fractionally above average in Queensland.
Prospects look bleak for the three states with unemployment growing considerably above average in all three states, with business investment down in Queensland and WA.
Home to top brokers
With house prices growing 9.6% in the year to June, Canberra has become one of the most lucrative places to be a broker outside of Sydney and Melbourne.
Not one but two current MPA Top 10 Independent Brokerages call the city home: Tiffen & Co and Trilogy
Funding
. Although Canberra's population is relatively wealthy it is relatively small giving brokers a particular challenge, Gerard Tiffen told MPA earlier this year: "we've only got 380,000 people in Canberra; it's not like a 4.6m or 5m market like Melbourne or Sydney."
However, it seems you can have Canberra's 10-minute rush hour and keep in contact with your clients foolish enough to live elsewhere: despite being based in Canberra, Trilogy Funding has property investor clients across Australia.