Brokers can use the proposal to gauge lender interest and find out about fees and rates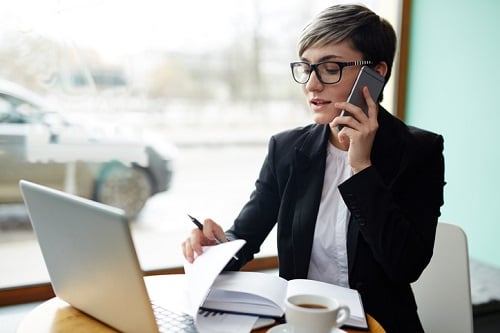 While credit for commercial loans can be more subjective than residential lending, and it is more difficult to meet all aspects of lenders' policies, brokers shouldn't be deterred from venturing beyond home loans.
With changes on the horizon, now is a good time for brokers to seriously consider diversifying so they have another source of revenue.
Before lodging a commercial loan application, brokers should submit a 'discussion paper', which is basically a proposal to the lender explaining the ins and outs of the deal.
The point of it is to gauge a lender's interest and for the broker to find out what fees, charges or rates would apply if they were to formally lodge the loan application.
"It's up to the broker to build a story around the business: How it got to where it is, what makes it successful and why borrowing money makes sense," John Kolyvas, ING's national sales manager commercial, tells MPA.
"Identifying and discussing weaknesses is also critical. You'll get a better hearing from an assessor by highlighting the risks and mitigating them. Mitigating them can nullify the risk and allow the assessor to focus on the positive aspects of the transaction rather than the weaknesses."
Preparing a commercial submission
Ideally, brokers should address the five C's of credit: character, capital, capacity, collateral and conditions. They should also keep their comments concise and avoid repetition. Point form is acceptable.
"Have someone else read your submission before lodging it with your lender. This includes someone within your office or it may be another broker that you have a good relationship with," Kolyvas said.
"Don't be afraid to ask a BDM to oversee and provide constructive feedback before submitting. It all comes down to trial, error and practice."
ING, for instance, has a commercial discussion paper template on its 'introducer website'. BDMs might also have some sample submissions to show you.
"Identify commercial BDMs that can help and brokers that are willing to act as mentors. Don't be shy about talking to many sources early on. This will help build your knowledge base," Kolyvas said.
Here are some of the things you should include in your submission:
Borrower's background: Build a character profile, include their industry experience.
Loan details: Be specific and provide a breakdown if for multiple purposes. Justify the motivation for the request. i.e. Why are they buying this property, refinancing, investing in the business, why do they need working capital.
Security: For landed security (property), don't just list the address and value. Discuss ownership, type of property, land and building area, location, etc. Discuss zoning (if available) and tenancy details, providing details such as the lease term, option periods, and information about the tenants.
Security (other): Commercial applicants usually have more complex structures than PAYE Home Loan applicants. You need to consider what other types of security the lender may request to perfect their security and income for servicing.
This including guarantees from directors, beneficiaries of trusts and associated companies and trusts. General Security Agreements (GSA) may also be requested over some or all of the company borrowers. Clients can be sensitive to extra guarantees and GSA so ensure this is part of early discussions and negotiations.
Statement of position: A director's personal position may influence a credit decision greatly. Discuss the director's assets, liabilities and their net worth. Don't mix personal and business assets and liabilities.
Serviceability: Talk to your BDM about lender specific commercial servicing calculators. As a minimum, you should attempt a basic Interest Coverage Calculation.
Identify key risks and mitigate them: Critically assess the background or borrower (experience), their business, the quality of security, the guarantees and GSA's offered, SP position, how strong servicing is. List the major concerns and articulate how these concerns can be lessened.
Summary and recommendation: Close by summarising the overall proposal and why you support it.