The employee was told to finalize a 'final progress payment'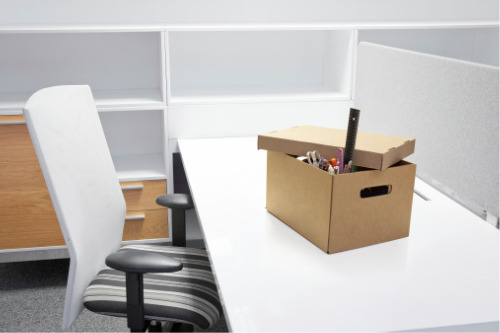 A Bank of Queensland branch manager was dismissed immediately after mistakenly transferring $37,500 to a fraudulent account. The applicant, who was employed by the Bank of Queensland (BOQ) for eight years but never trained as a lender, was instructed to finalise a 'final progress payment' for a customer's loan.
She received a fraudulent email, setting out the details of a Commonwealth Bank of Australia account said to be in the customer's name. After repeated correspondence with the fraudster, whom the applicant believed was the real customer, the applicant authorised a transfer to the fraudulent account. An investigation by BOQ's Financial Crimes Office found that the applicant had breached significant bank policies, such as failing to positively identify the customer over the telephone. The investigation also found that the applicant had failed to identify and protect BOQ from risk, leading to a loss of $30,000.
The respondent asserted that the applicant had demonstrated behaviour incongruent with the requirements of her role and that the Bank had 'lost trust and confidence in her'. Following a formal meeting with the respondent, the applicant was immediately dismissed. The applicant filed an unfair dismissal claim, arguing that the dismissal was disproportionate to the severity of her misconduct and that the respondent failed to consider mitigating factors.
She cited several mitigating factors that led to her actions. These included the unprecedented increase in foot traffic to the branch due to the financial implications of COVID-19, the fact that she was due to take annual leave and therefore under pressure to finalise the loan, and her eight years of impeccable service and positive performance reviews at the time of her dismissal.
Although the Commission noted several red flags in which the applicant should have picked up on the fraudulent activity, it was not satisfied of the respondent's conclusion that she could no longer be trusted in her role. The Commission found that while the applicant did engage in behaviour that walked a fine line between carelessness and negligence, she 'did not cross this line'.
Ultimately, in considering the applicant's strong employment record, length of service and the added implications of COVID-19 on her ability to secure alternative employment, the Commission found the applicant's dismissal to be unfair.
On the back of this report, Mortgage Professional Australia reached out to Bank of Queensland for comment. A BOQ spokesperson issued the following statement,
"As the matter is still under the consideration of the Commission, we are unable to comment further."