But borrowers still need to study their options, expert warns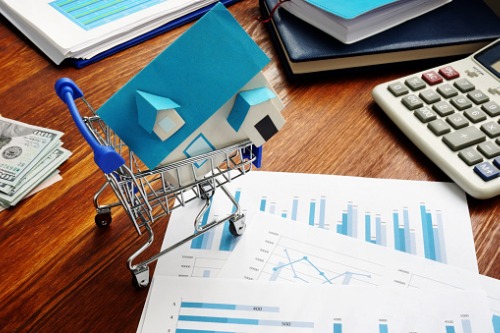 Banks and lenders across Australia are extending cashback offers and incentives for first-home buyers as demand rises, but mortgage brokers aren't worried that a house price bubble will emerge later in the year.
Building approvals for private-sector houses rose 15% in December to a record high, according to a report by The Australian. Mortgage demand is also on the rise, driven by the federal government's HomeBuilder plan, first-home buyer incentives and record-low interest rates.
There are currently 24 lenders offering cash back when borrowers refinance their home loan, with offers ranging from $1,500 to $4,000, according to RateCity's database. Reduce Home Loans offers up to $5,000 cash back, but only on higher-interest-rate loans of $1 million and above.
RateCity research director Sally Tindall warned that even with so many incentives on offer, borrowers needed to carefully scrutinise their options.
"In recent months the tide has started to turn. That's because banks are increasingly offering sign-up specials on their lowest-rate loans, making them far more competitive than they used to be," Tindall told The Australian. "For most banks offering cash back, their lowest-rate loans are fixed ones, but people need to think carefully before signing up. Fixed rates are typically less flexible than variable."
With the unprecedented demand, some banks and lenders are taking as long as three months to settle a mortgage, The Australian reported.
Read more: Low fixed rates plus cashback – will the non-majors follow?
"There's been unprecedented volumes going through some of these institutions – so many people with questions about coming off a lending [repayment] hiatus, people wanting to buy a new nome, wanting to refinance … that [some] banks are a bit smashed," Mortgage Choice chief executive Susan Mitchell said.
Mitchell told The Australian that she doesn't anticipate a bubble given COVID-19 repayment holidays and other stimulus measures that will be rolled back in the months ahead.
"I'm not worried yet. We still need to play through what happens when some people come off loan [repayment] hiatus and how that actually works into the system," she said. "Does that mean some properties end up being sold?"
Borrower preferences are also evolving due to record-low fixed rates. AFG head David Bailey told The Australian that the share of AFG customers choosing fixed-rate mortgages was 29.2%, more than double from a year earlier. Mitchell said that 30% to 35% of Mortgage Choice applicants were choosing fixed-rate products, up from average levels of 10% to 15%.
NAB's digital subsidiary, UBank, currently offers the lowest fixed rate at 1.75%. Homestar Finance offers the lowest variable rate at 1.79%, with an upfront fee of $910.