This week's Bankwest BDM for Victoria has spent six years in the industry after working as a chef in some of Australia's best restaurants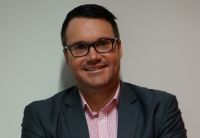 Bankwest BDM for Victoria, Ben Magnus has spent six years in the industry after working as a chef in some of Australia's best restaurants.
BDM in the spotlight asks a different BDM the same questions – giving you a weekly insight into the lives of some of the top BDMs in the country.
How often do you see brokers in a week?
Everyday. I like to keep across what is happening in my brokers' businesses.
What do brokers want most from you?
Accessibility and knowledge. I pride myself on being responsive to calls and emails and having strong knowledge of credit risk and policy so that I can make it easy for brokers to deal with Bankwest.
What is your favourite part of the job?
Seeing a broker succeed after working with them to build their business. At the end of 2015 I accredited a new to industry broker and worked with him for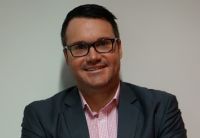 months while he formed his business development strategies. In 2016 he was named Bankwest Broker of the Year VIC/TAS, which I found very rewarding.
What distinguishes the best brokers you deal with?
Having a diverse business offering which is not reliant on a specific area of lending, which is particularly important in today's economic and regulatory climate.
Managing their existing book of clients. This is a broker's most valuable asset and if you're not in close contact with your existing customers, another broker will be.
Describe your ideal weekend
Switching the phone off and enjoying Melbourne life – trying a new restaurant, catching up with friends or watching a game of footy.
What's the strangest lending scenario you've ever encountered?
The best scenario I had was a customer wanting to purchase a large piece of land to start their own country, they also expected the bank to use their own currency as income to service the loan. Whilst I could not assist it was an interesting lending scenario.
What's your top time saving tip and how much time does it save you?
Taking 10 minutes at the end of each day to plan the next allows me to get up and running quickly every morning.
How do you like your steak done?
Flame grilled, medium rare and with a smooth NZ Pinot Noir.
Every Wednesday we'll feature a different BDM from across Australia. If you'd like to be included, please email the editor.