This Suncorp Bank BDM is looking out for his industry peers with a new LinkedIn group 'BDM & Broker Broadcasts'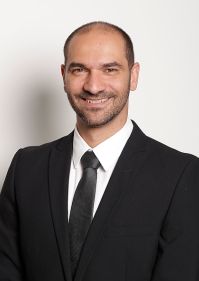 Suncorp Bank BDM in Perth, Dino Pacella has been in the role for 18 months but with 12 years in banking behind him.
BDM in the spotlight asks a different BDM the same seven questions – giving you a weekly insight into the lives of some of the top BDM's in the country.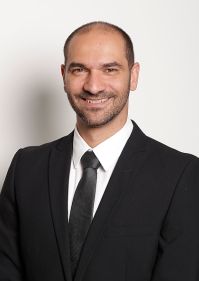 His LinkedIn group
BDM & Broker Broadcasts
offers a space to share best practice and since late last year has grown to 1,068 members.
How often do you see brokers in a week?
Min. of 15 visits per week.
What do brokers want most from you?
Responsiveness (in a timely manner), Honesty, Trust, Respect, Knowledge, ability to influence, to know and understand their business (their challenges and successes) and to put them at the centre of everything I do.
What is your favourite part of the job?
There a quite a few but here are just a couple: Knowing I can play an important role in helping clients, via my brokers, achieve their most important life purchase. Witnessing my brokers achieve success both in business and their personal lives (love it when they show off their toys to me, shows me that they have the right mindset in being successful with a hint of confidence and a touch of class with the will to be even more successful).
What distinguishes the best brokers you deal with?
The best brokers understand what makes them successful and continue to grow on utilising that success. I have seen the best brokers know the exact time on when to expand their business in the most effective manner (support officer instead of another broker), putting the client first (seeing them when they want to be seen, no timeframe is too short) and being able to understand the client's situation, both current and future, and being able to present the client with an overall tailored financial package not just a home loan.
Describe your ideal weekend:
Having a date night with my amazing girlfriend at a new restaurant every weekend and spending time with our two girls.
What's the strangest lending scenario you've ever encountered? Would have to say it was when an email came through seeking assistance to purchase a property in Europe, to hold security on the property overseas as well as using the rental income towards servicing.
How do you like your steak done?
I like to have my meat killed twice, so well done.
Dino's contact details:
[email protected]
Mob.
0477 720 331
Every Wednesday we'll feature a different BDM from across Australia. If you'd like to be included, please email the editor.
Related articles:
BDM in the spotlight: Christian Malouf
BDM in the spotlight: Andrew Cliffe
BDM in the spotlight: Luke Hunyadi