This Adelaide Bank BDM started her career in finance at the age of 17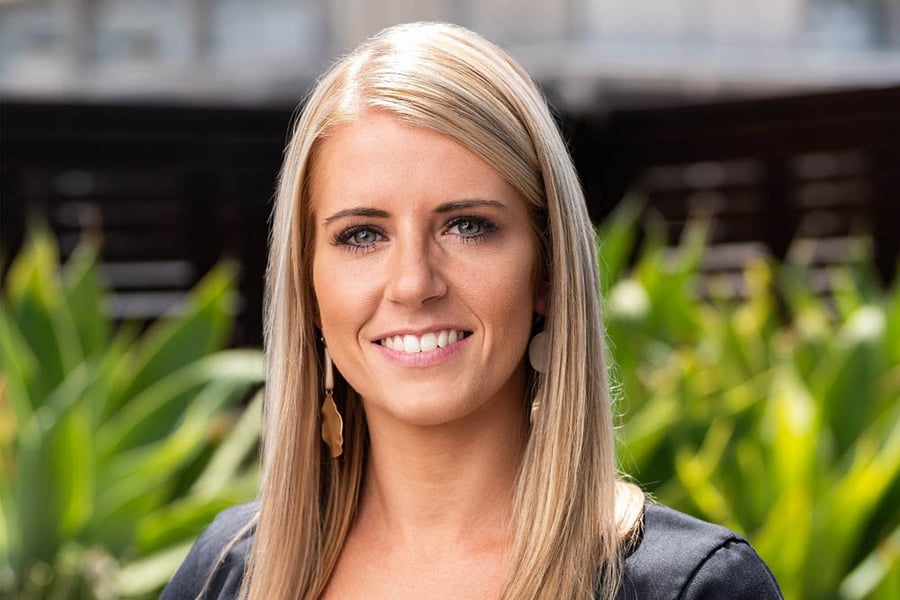 BDM in the spotlight asks a different BDM the same questions – giving you regular insights into the lives of some of the top BDMs in the country.
Name: Jess Stevens
Years in the industry: 16 years (finance in total) / 2 years (third party)
Company: Adelaide Bank
Location: NSW/ACT
What did you do before entering the industry?
I entered the world of finance (banking) when I was 17 as a trainee at a small Credit Union. In the 14 years that lead up to third-party banking, I worked across a variety of roles predominantly in the mutual sector including lending, compliance, business analysis, projects and communications, executive assistant, and the list goes on. It was by developing this wide range of skills that has really contributed to my success as a BDM in the third-party space these past two years.
How often do you see mortgage brokers in a week?
Prior to COVID-19, I would spend three days on the road meeting face-to-face with up to 10 brokers and their colleagues to facilitate refresher training on policy and products and provide ongoing support. My other two days were spent working from the office of one of my broker groups in which there were more than 100 brokers at any given time.
Since COVID-19, webinars and video meetings have replaced face-to-face meetings, meaning time usually spent sitting in traffic can now be spent reaching out further to more brokers to continue to provide comprehensive training and policy updates, submission, and scenario support.
What do mortgage brokers want most from you?
The one thing mortgage brokers highlight as imperative to writing business is a BDM that answers their phone or responds to their email in a timely manner. Whilst helping with their scenarios and submissions is a core part of my role as BDM, I have found that brokers appreciate my attention, time, and responsiveness the most.
Mortgage brokers want a BDM that will go above and beyond to support and fight for their application, and who will continue to support them long after the loan has settled. They want their BDM to be approachable, and for anyone that knows me I'm always ready and willing to have a chat!
What is your favourite part of the job?
Broker (and customer) satisfaction. I tend to not focus on the numbers on the board, ever, but instead focus on helping every one of my brokers meet their customer's needs and develop and grow their business. I also thoroughly enjoy the diversity of brokers within my portfolio that I'm fortunate enough to meet and work with. It guarantees that every single day is different to the one before, and I can honestly say that I wake up each day excited for who I will work with that day and what conversations will ensue. To be honest – it hardly feels like a job at all!
What distinguishes the best brokers you deal with?
Brokers who take pride in their work, from scenario presentation through to application submission, and who genuinely have their customer's needs at heart.
What's your ideal weekend?
Much needed time with my two children (enjoying activities from bushwalks and games of bowling or laser tag, through to Lego building and messy craft at home), keeping fit and healthy and hitting the gym, enjoying food and great company with my friends and family, and ending the weekend watching cheesy romcoms on Netflix from my lounge.
What's the strangest lending scenario you've ever encountered?
I don't think there's too many scenarios left out there that could surprise me anymore, with no two scenarios ever the same. The definition of 'vanilla deal' really isn't something you come across often these days.
What's your top time-saving tip and how much time does it save you?
Business wise, given time is valuable but also wanting to ensure the integrity of my email response to brokers, I have prepared template responses to those more complex queries I receive on a frequent basis. These template responses contain a detailed explanation around the what, why and how, as well as examples where possible, therefore allowing me to focus then on customising and adding any additional information required to satisfy each individual broker's needs.
Outside of work, meal prepping is a necessity. Not only does it ensure I am eating healthy for every meal of the day, but it also gives me extra time to spend with my children and really compliments and promotes a healthier work/life balance.
What's your favourite meal?
The quickest way to my heart is with home-made smoky BBQ pulled pork on a roll with lots of (dairy free) butter followed by a simple crème brulee or apple crumble for dessert!