This AMP Bank BDM loves playing a part in helping customers achieve their property dreams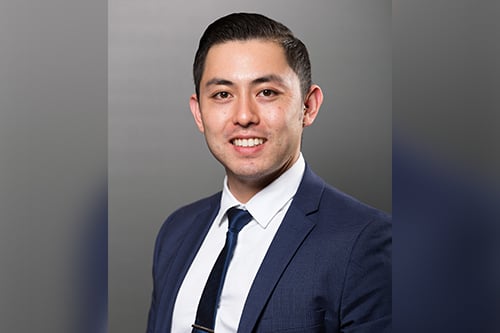 BDM in the spotlight asks a different BDM the same questions – giving you regular insights into the lives of some of the top BDMs in the country.
Name: Winson Trinh
Years in the industry: 7 years
Company: AMP Bank
Location: Parramatta
What did you do before entering the industry?
I was working in a telco company within the finance team, working closely with the financial controller on reports, product billing and liaising with our third-party business partners on new agreements.
How often do you see mortgage brokers in a week?
Thankfully, in this COVID-19 environment, technology allows me to connect with brokers every day and also gives me the ability to be responsive to their needs and requirements.
What do mortgage brokers want most from you?
I think what brokers most value is for us to be able to support and solve their problems in a timely manner. This is helped with the direct line of communication we have with the credit team so we can respond to brokers questions quickly and accurately, which, in turn, helps them support their clients.
What is your favourite part of the job?
What I love most about my job is being able to play a part in helping our customers achieve their property dreams, it's just so rewarding. I also get immense satisfaction when I've been able to help a customer and/or business partner resolve a matter.
What distinguishes the best brokers you deal with?
The best brokers are the ones that truly understand the customer's needs and objectives and are willing to work with the bank to achieve the best outcomes for the customer.
What's your ideal weekend?
It might sound simple, but the best weekend I could ask for is relaxing at home with my wife and kids.
What's the strangest lending scenario you've ever encountered?
A customer wanting to buy a block of land to build a tin shed to live in, although I do admire their minimalist approach!
What's your top time-saving tip and how much time does it save you?
The best thing you can do to save time, and also importantly achieve quality outcomes for your customers, is to leverage the skills and experience of your colleagues. This will open up endless opportunities and time for you to grow and develop your business.
What's your favourite meal?
I don't have a specific favourite meal. What can I say? I love my food.