Some of the top BDMs across the country discuss how they work with mortgage brokers and what they think makes a good BDM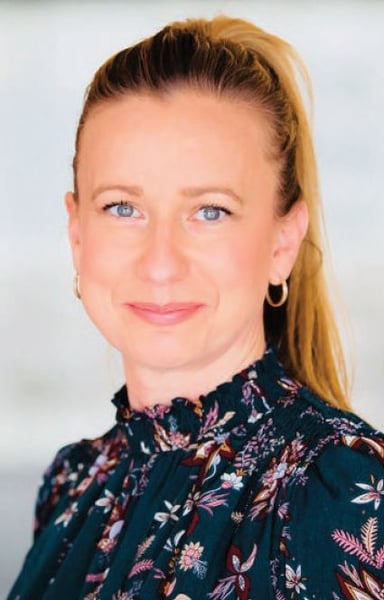 Having a good BDM can make all the difference. Brokers will choose to stick with their aggregator because of the BDMs they have; they will fi nd the right solution for their customers because the BDMs will talk them through difficult scenarios and their business opportunities can open up through the support BDMs are willing to provide.
Brokers often focus on their relationships with their customers – and rightly so – to ensure they fully understand their needs and situations. The same goes for BDMs focusing on their relationships with the broker.
In the following pages, BDMs talk about what they build their broker relationships on. The stand-out themes are trust and respect, which have to work both ways. Some BDMs grow their relationships with a bit of 'banter' or by being a more involved business partner than someone who is only present when there are questions.
They also talk about being constantly available for brokers: answering calls, responding quickly to emails and being open and honest.
With long turnaround times a worry for brokers and borrowers, it is crucial for BDMs to keep brokers updated on where the deal stands – even if that means telling them it cannot be done. With the difficult lending environment over the last couple of years, the broker relationship has never been more important. BDMs are seeing more and more challenges coming through, often with scenarios that would once have been easy to deal with.
Lender BDMs will try their "darndest" – as one BDM put it – to work with their credit teams to come up with an option, but sometimes that's still not enough. In these instances, the BDMs know the best possibility for the broker and their customer is to suggest alternative sources of finance.
They do not give up when the deal becomes impossible to put through their own bank; they continue to help the broker.
Aggregators and lenders are constantly training and educating their BDMs, particularly over the last two years, to ensure they understand the changing environment and how best to help brokers. As well as providing support for various lending scenarios, BDMs are becoming well-equipped to guide brokers through diversifying their product range.
In this feature we have incorporated a combination of residential and commercial BDMs who can help brokers at whatever stage of diversifying they are in. Most importantly, this feature is about celebrating the BDMs that are working hard for their brokers. We talk to them about the skills they have when it comes to dealing with challenges, how they build their relationships and what makes a good allround BDM.
TOP BDMs
HANA CARON
VICTORIA
Being a BDM is more than just numbers for Hana Caron; it is the relationships she finds the most rewarding. Having been in ANZ's commercial and asset finance space for 21 years, she was attracted to the BDM role because she could see the bank's commitment to the broker market and their customers.
She spends her time workshopping transactions and providing training, which gives her the opportunity to interact with a variety of people.
"The role provides a great mix – it keeps me busy," she says. "For these reasons along with the constantly changing market, I've always enjoyed this role."
Caron uses her vast experience across frontline roles, operations, credit and sales to assist brokers and their customers across a range of scenarios. She says her experience in the third-party channel as well as her deep understanding of the industry helps her bring flexibility to assist brokers with any challenges they might face.
Each day comes with its own unique set of challenges. Background knowledge is essential – but listening to and understanding each individual scenario is even more crucial.
For Caron, it is important to create strong relationships with brokers by understanding them and their businesses, as well as what they want to achieve in the short and long terms.
"I believe this genuine interest and partnership goes a long way to building and maintaining lasting relationships," she says.
LISA PERICAUD
NEW SOUTH WALES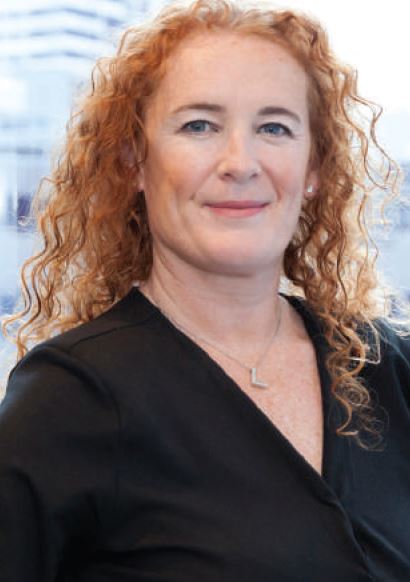 Travelling across the state for development days and events is crucial to ANZ BDM Lisa Pericaud, who understands the importance of a face-to-face connection with brokers. Packed with her "wicked Irish sense of humour", she says having some fun alongside working hard is what distinguishes her from fellow BDMs.
Pericaud has been in the industry and working for ANZ for more than 20 years in a number of roles impacting the thirdparty network, including support, credit and relationship management.
Moving into her current role as an asset finance broker account manager was "a natural progression", allowing her to build on her passion for the industry and make a more meaningful difference.
"The role plays to my natural strengths and interests: building relationships, customer service and helping businesses grow," she says.
Her favourite thing about the job is having a share in the success stories of her brokers and their customers. In order to create those success stories she knows she has to build strong relationships. She gets to know what is important to her brokers, from a business perspective to their outside world.
The relationships help when working through any challenges a broker might face. "It all starts with a conversation, it's as simple as that. You need to truly understand what is required and why it's important to the customer to find a way forward, together," Pericaud says.
REBECCA GOODWIN
VICTORIA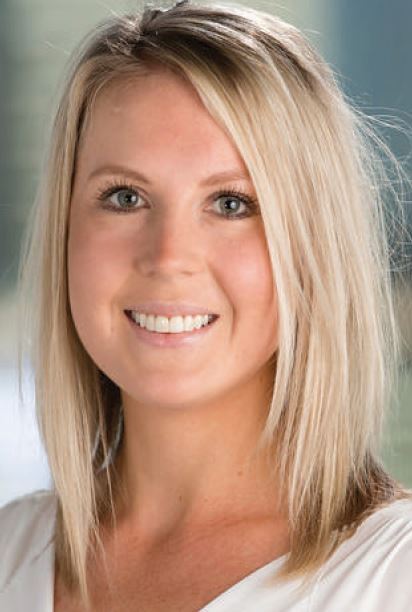 Moving over from the New Zealand arm of ANZ, Rebecca Goodwin began her involvement in the broker industry 10 years ago in a credit assessment role. But she says she was always interested in the BDM role given the variety of work it involved day-to-day.
The seven years she spent in credit assessment gave Goodwin a deep understanding of everything that is required from a customer documentation perspective and, most importantly, what makes a deal.
This knowledge and her ability to provide clear and concise answers is what helps her create strong relationships with her brokers. "I pride myself on not shying away from
difficult conversations and being there for my brokers when times are tough," she says.
The relationship-building is one of her favourite things about the job and this includes being there to support brokers. Goodwin knows as well as anyone how difficult the past 18 months have been with the industry facing "unprecedented change".
To assist brokers with the challenges they have faced, she says she makes sure she is responsive and available to them when they are seeking a solution that suits the customer's needs, even when she knows it will not end in an ANZ deal.
"I try to see the challenge through my broker's eyes and I'm always conscious that there is a customer at the end of every transaction," she says.
ANDREW HOROWITZ
QUEENSLAND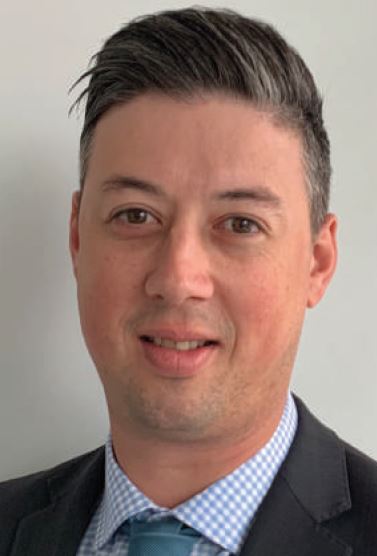 ANZ BDM Andrew Horowitz is prepared to "put on the gloves" and help the broker and customer achieve the best outcome. He has been in the finance industry for more than 14 years, starting out as a teller in a branch, with the last six years as a broker BDM.
The greatest thing about being a BDM for Horowitz is his team. He says he works with an amazing group of people with diverse backgrounds, experience, knowledge and interests.
"Together the team carries each other through any challenge or adversity," he says. "The outcomes for our brokers and customers hinges on us as individuals and the broader team working side-by-side every day."
Horowitz's attitude to being a BDM is about being real and not picking and choosing what situations he wants to deal with. He says he always avoids passing on an enquiry to someone else because to him, a great BDM is someone who comes to work to get involved.
His golden rule when it comes to building relationships with his business partners is "give and earn respect".
While he acknowledges he cannot answer every phone call that comes his way, he says the best way to work through challenges is to discuss it with honesty and a willingness to work together.
"There is a customer at the end of every interaction who needs to be the focus in order to achieve the best outcome for everyone," he says.
CONNECTIVE
YASH DAVE
NEW SOUTH WALES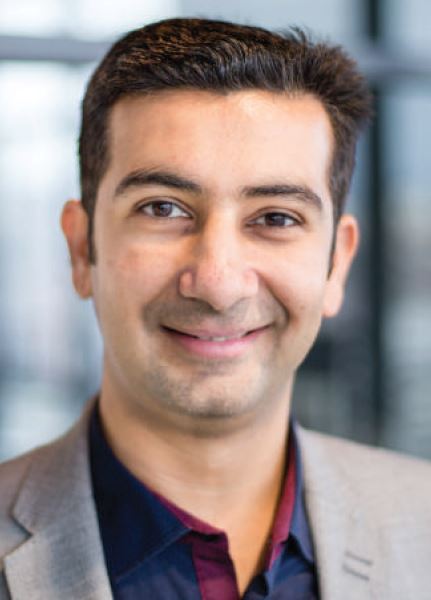 Rome was not built in a day and neither are relationships, says Connective BDM Yash Dave. One of his favourite things about being a BDM is the relationship-building and networking he gets to do with brokers, whether they joined the industry last week or 32 years ago.
"If you're in the business of relationship management you've got to build relationships to start with and then you need to nurture them," Dave says. "The only way we can nurture them is to build trust and that's not built overnight."
Moving across from a career in banking, his knowledge of the lending space is useful when dealing with different lending scenarios. On top of that, being an aggregator BDM means he has a whole range of solutions he can provide, and he can help brokers with lenders they might not know much about.
Suggesting options for alternative lenders is becoming more common in the recent lending environment. For Dave, being a responsive BDM is vital in these times: "It's very easy to say yes and it's difficult to say no. It's about being up-front and not giving them false hope."
With strong diversification support at Connective, Dave is also positioned to guide brokers when they want to try something new. He trains his brokers on the aggregator's CRM platform and sits with them when they do their first commercial deal.
AARON CODY
VICTORIA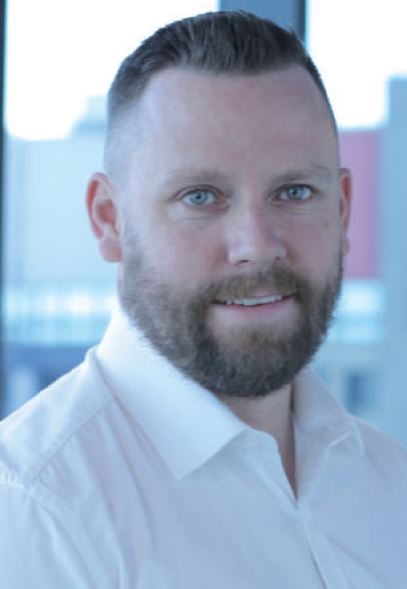 Getting to know his brokers on both professional and personal levels is "a real joy" for Connective BDM Aaron Cody. He joined the aggregator in 2010, becoming a business support manager five years ago.
The relationship side of Cody's role does not stop at brokers; he finds it just as important to build relationships with lender partners, saying they are "as vital a piece of the puzzle".
"Being a key link between lenders and brokers, and helping both sides navigate that sometimes bumpy path, is very satisfying," he says.
The relationships are all about getting the best possible outcomes for the customer, so he says all parts of that puzzle need to make sure they are pulling in the same direction. He acknowledges that with different lender policies and broker processes that can be difficult, but the satisfaction for him comes when he can provide a solution in those times.
As he admits: "I really love a challenge!" His brokers know to turn to him when anything out of the box happens. Working through those challenges, he says you need to have a clear understanding of it as well as the experience to find the solution.
"Once the issue is defined, I'm focused on overcoming it," he says. "I always make it my job to help my brokers find the solutions they require for their customers."
MAY WATSON
WESTERN AUSTRALIA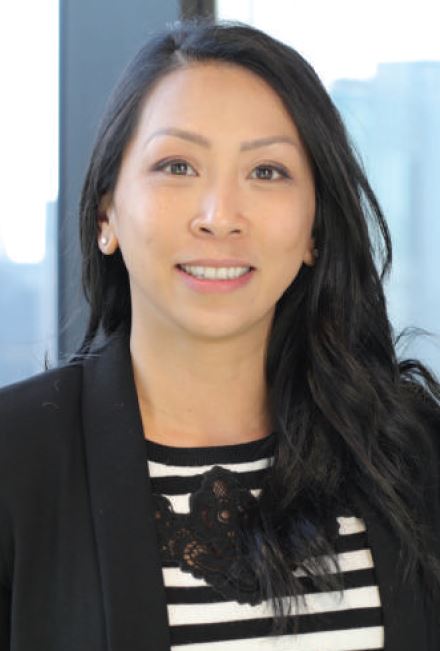 Connective BDM May Watson says her absolute favourite thing about her job is her brokers. Having been in the finance industry for more than 20 years and in the aggregation and broker channel for around 11, she still finds joy in helping brokers grow their business, putting processes and workflow in place and watching them flourish.
"Also, my Connective team nationally and especially in WA, we have a good strong team of seven now," she says. "We all work really well together and strive to help our brokers while still having fun in the office."
Watson builds her broker relationships by having regular meetings and events, listening to the issues they may have. She takes the time to understand the different and unique businesses each broker deals with.
When a broker is facing a challenge, she listens to them and guides them through it; she has had her fair share of experience in that area. "I have in the past used my in-depth knowledge of compliance to support brokers through a very difficult period in the industry and have also achieved great success in helping brokers diversify in a declining WA residential market," she says.
In recent years Watson has been involved in events to help empower and support women in the industry, which included business plan programs, marketing, wellness and copywriting.
ZORICA GRUBIC
QUEENSLAND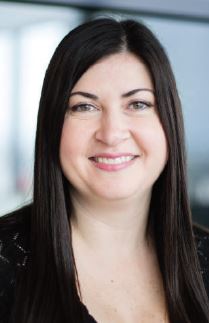 After taking some time off for maternity leave, Zorica Grubic is back as a BDM and loving it. She works with brokers to help them embrace technology, be more efficient and diversify into new areas.
With a background in financial planning, she believes having a holistic approach is key. Sometimes that means introducing brokers to partners who can fulfill the additional needs of clients and sometimes it means educating brokers about diversifying themselves.
Either way, she works closely with her brokers, building strong relationships to make sure she fully understands their businesses.
"I have a good understanding and awareness of who they are so I can help them," Grubic says. "It comes down to 'we're all people' and it's caring about them; not so much just their business, but about them and who they are, their family, their children. It's about understanding all of them."
Being an aggregator BDM means she can take more of a dive into helping brokers with their technology and development. She says what is particularly important to her is helping brokers achieve those "little milestones".
"Helping them write their first car loan or using a lender they have never used before; I think that's all helping them grow and be successful," she says.
Overall, she takes pride in being able to add value to brokers' businesses, whether that be by helping with tools, technology, marketing and being accessible to help with scenarios.
SANDY GOURGY
NEW SOUTH WALES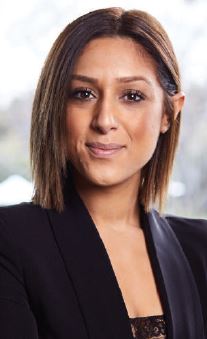 Not all broker relationships are the same for this ING BDM. Trust is the common denominator, but there are many that are also built on banter, as she believes it is just as important to have a laugh.
Sandy Gourgy has been with ING for over six years. Seeing herself as a "one-stop shop" for brokers, she says it is important to have contacts throughout the whole organisation.
The trust piece is important to her, "whether it's trust that I will be there when they need me, or that I do not waste their time with empty promises or irrelevant information".
The most common challenge for Gourgy is working through deals that are outside the box. This is where she finds it best to meet face-to-face to work through it and present it together to ING.
Sometimes there are deals that will not fit ING at all and she says a good BDM will be able to make suggestions and refer brokers to other industry contacts; she likes to hold combined focus groups with other lenders to do just that.
Besides this, a good BDM to her is one who is available. "Balls can be dropped, we are all human, but I think it's important that BDMs are there for it all. After all, that's how trust is built," she adds.
GEOFF MURPHY
VICTORIA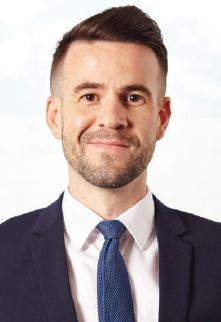 For ING's Geoff Murphy, he builds such strong relationships that he feels more like a business partner or even a friend to his brokers. He has been at ING since 2015 and works with the bank's top writers in the residential space.
"You get to know them personally, what they like to do, their family, their kids," he says. "For me I really rely on that in terms of my results and when I have to deliver bad news."
It is not just about the broker for Murphy; he recognises that every time he deals with his brokers, there is a customer at the end and his own passion is driven by the passion he sees in brokers.
"They come to me with a sense of urgency, but I get it," he says. "These customers are buying their first home or buying their investment property or refinancing for a better outcome and for a BDM we can't lose sight of that."
There are many ways he works with brokers when challenges arise, including providing timely and concise information so brokers can make a decision quickly. Whether his brokers prefer emails, texts or phone calls, he adapts to suit and makes sure they are kept informed along the way, particularly if he recognises a deal might not go their way.
RICHARD BENNETT
NEW SOUTH WALES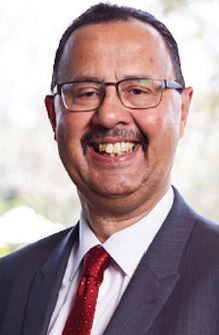 Richard Bennett's past four years as a BDM for ING are backed up by more than 40 years in the wider fi nance industry. As commercial sales manager in NSW he works with brokers who have an understanding of commercial lending or who have large deal flow in the commercial property space.
He ensures applications to ING run as smoothly as possible and works to build a great rapport with the brokers he works with. As part of his 'personal brand', he aims to be as responsive as possible, returning phone calls and emails within 24 hours.
When it comes to working through challenges he says it is all about being honest. "If the transaction is one that is simply not a fit for ING then I advise the broker promptly so that they can move on to another fi nancing source," he says.
However, that does not mean he gives up. If a transaction can be worked with a little "massaging", he will work with his credit colleagues to obtain the best outcome.
That is exactly what being a good BDM means to him. As well as being available, responsive, honest and up-front, he says, "Do your darndest to represent their proposal to the credit team as best as possible."
LORENCE CREMA
QUEENSLAND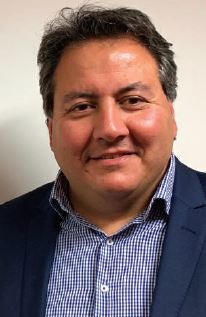 Having more than 28 years' experience in the commercial banking space, ING BDM Lorence Crema understands "we don't operate in a perfect world".
He sees his role as a commercial sales manager as building on an already successful platform with ING's third-party brokers, as well as increasing the opportunities in the commercial and property fi nance sector through the channel.
Crema loves being part of ING: "We are a challenger bank and I'm excited to be part of an organisation that is growing and providing alternative solutions," he says.
For him, building relationships with brokers is all about trust and credibility. It is important for Crema to remain close with broker partners and to provide proactive and valued support to them and their clients.
Having a relationship built on trust and credibility can assist with overcoming any issues that may arise.
"As we know, we don't operate in a perfect world and when challenges arise it is important for our brokers to know that we are supporting them," he says.
With a range of different lending scenarios on a daily basis, Crema says it is important for a good BDM to be well experienced and apply effective relationship-building skills with a variety of brokers who have diverse professional backgrounds and experience.
CHRIS THORNTON
QUEENSLAND
Now in his sixth year at La Trobe Financial, BDM Chris Thornton says his relationship with brokers is one of mutual respect. He knows the tough role brokers have, particularly in the current lending market, but that is why he is there.
"In my view, BDMs are an extension of our brokers' knowledge base and service proposition, so I try to be as engaged and professional as I can," he says.
When a broker faces a problem, Thornton says only one word comes to mind: listen. He listens to the broker's challenge in order to understand how it has materialised and then, if it is within his influence or reach, work towards a solution.
He knows sometimes this takes him out of the 9am to 5pm routine, but that to be a good BDM, time often needs to be sacrificed. Sticking to La Trobe's philosophy of 'others before self', Thornton's goal is to ensure he finishes the day with satisfied customers.
"I think this message is easy to lose sight of but it is one that drives my decision making and actions," he says.
To do this, he recognises the need to understand funding origins and their limitations and to keep on the front line of changes to credit risk appetite, back-of-house processes and regulation which may affect products and service.
CHRIS MEAKER
VICTORIA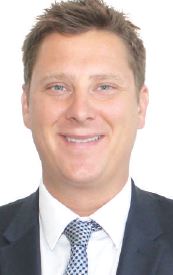 With over 20 years in the finance industry, La Trobe Financial BDM Chris Meaker has had significant experience with specialist lending. Building a strong relationship with brokers is top of the priority list so that he can better understand their businesses and find the right solutions for their brokers' customers.
Meaker says he has worked with the majority of brokers he deals with for a number of years, where he has earned their confidence and trust by helping them to achieve the best outcome for their customers.
"I'm also lucky to work with so many brokers who have become friends over the years and this helps me to build strong ongoing partnerships," he says.
Not all brokers are aware of La Trobe's product offering, he adds, so he sees education and training as a key part of his role. He spends time workshopping complex scenarios and looking for solutions that may assist his brokers' customers.
For him, a good BDM is someone who supports brokers and offers services as if they were one of their staff members and an extension of their business.
"It's also very important to manage brokers' expectations and keep them up to date with their applications," he adds. "Offering good customer service is something I strive for and am proud to deliver for my broker partners."
DAWN INANLI
NEW SOUTH WALES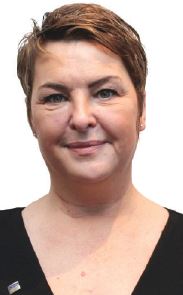 BDM Dawn Inanli is well aware that in the current market environment, challenges are a daily occurrence.
After joining the broker industry with an aggregation group in 2001, Inanli is now proud to be part of a specialist lender like La Trobe Financial.
Recognising and understanding the challenges in the industry, Inanli builds her relationship with brokers on honesty, professionalism, and being friendly and approachable. Importantly, she also says there needs to be reciprocal respect: "Respect where respect is due," she says.
Addressing some of the challenges faced by brokers, Inanli says she is always up-front and vocal about turnaround times in order to allow the broker to set the pace with their customer. With processing issues also slowing things down, her reaction is to cut to the chase to find a satisfactory option.
She also ensures the broker is aware as soon as possible whether the customer situation does not meet policy criteria and if possible, will offer an alternative solution.
Inanli is passionate about her role and says it is paramount to go the extra mile for her brokers, by replying to emails every day, answering phone calls, taking the time to understand their business and challenges and working towards what the broker's expectations are.
"I am not a brochure delivery manager. I am a senior manager, client partnerships and I believe in my position," she says.
SCOTT SHYING
NEW SOUTH WALES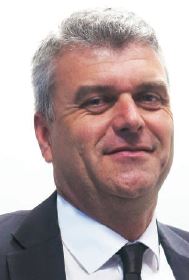 After roles in other areas of the banking industry, BDM Scott Shying has been working at La Trobe Financial for the past two years and says nothing has been as rewarding as his current position.
He has spent 20 years in banking and fi nance, both operationally and dealing directly with clients, including working as a branch manager with Bank of Queensland and a relationship manager in the institutional property fi nance teams at St.George Bank and Bankwest.
Shying's current role as senior manager, client partnerships, entails communication of relevant information, problem solving and training the wider broker community.
His previous experience in the industry means he has been building relationships for a long time. "It is always great to catch up with some of my original introducers whom I met back in the 1990s when I was an equipment BDM for GIO Finance."
When it comes to working with his brokers, Shying always encourages them to call or email whenever they have a scenario that is a bit outside of the box.
As well as "being a people person", Shying knows what else he needs to do to be a good BDM: "In my book, a good BDM is enthusiastic, knowledgeable and [can share] their knowledge if they are unable to offer brokers what they require."
LEANNE URQUHART
QUEENSLAND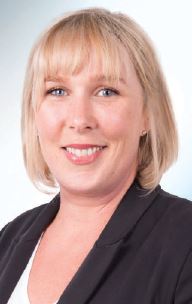 Leanne Urquhart is not afraid of pushing boundaries to find the best solution for her business partners, no matter how complex the scenario might be. "I'm passionate about working through a deal for the best possible customer outcomes," she says. "I'm brave enough to ask the questions, and I don't give up."
With a focus on providing constant support to her business partners, Urquhart has dedicated a huge amount of her career to building strong relationships.
"I spent the first 12 months of my career building rapport and getting to know my business partners so I could be better equipped to help them in the future."
Urquhart carries this level of drive through her daily duties but brings it back to basics when it comes to challenges and obstacles. "Listening is always the biggest thing for me," she adds. "If there's ever a challenging deal, I take the time to sit back, break it down and find the winning solution."
Motivation, ambition and high energy levels set Urquhart apart from other BDMs in the industry. "I put on a game face every day, which gives me the confidence I need to get deals done and help my business partners achieve their goals."
MATT HALL
VICTORIA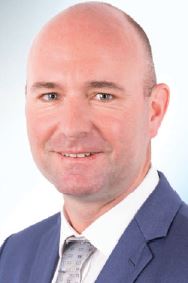 "I focus on building trust and creating a safe environment. Having a trusted relationship with your business partners is essential to succeeding as a BDM" says iberty BDM –
Residential, Matt Hall.
With 17 years' credit experience, Hall has a distinct ability to create open lines of communication from the get-go.
"If a deal doesn't fit then I will always be up-front," he says. "Time is essential when getting deals done, so honesty is crucial. And it's what brokers want."
Hall carries this ethos through every aspect of his role, particularly when challenges or issues arise. "Challenges are not something you can rush or skim over," he says. "You need to get all the pieces of the puzzle together before focusing on the outcome. It is essential to be on the same page as your brokers when challenges arise which means complete transparency is essential."
Hall prides himself on going above and beyond for his business partners, always looking for an opportunity to guide, educate and support brokers wherever possible. He thrives on finding solutions and is proud to be considered an asset to the broad range of brokers in his network. "No broker has the same business set-up or the same clients. Being able to support brokers to grow their businesses is truly rewarding."
MARK MCINTOSH
NEW SOUTH WALES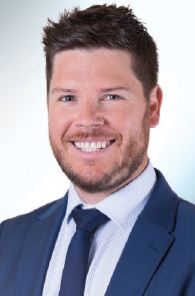 There is more to being a BDM than just returning calls and being available, says Liberty BDM – Commercial Mark McIntosh. "That's the baseline. It's our job. What makes a great BDM is how you exceed expectations and go above and beyond for your business partners every single day," he says.
McIntosh's background in the finance industry spans 16 years and includes roles in sales, credit and relationship management. With these skills under his belt, McIntosh is equipped to confidently workshop a variety of commercial deals. And it is coming up with solutions for the more challenging scenarios that he says keeps him in the job.
"I love having the opportunity to sit down with my brokers and work through deals," he says. "Especially the ones that they thought were impossible or they didn't have a chance with. Liberty make this easy with our free-thinking approach, so I have the opportunity to really help my brokers grow their commercial business."
When asked about his favourite part of the job, McIntosh talks about the "thrill of the chase". He loves the challenge of fi nding new business partners to work with, especially those who are new-to-industry.
"I still get excited about helping new brokers learn about Liberty, our products and what we can do to help their customers get financial," he adds.
GRANT SMITH
VICTORIA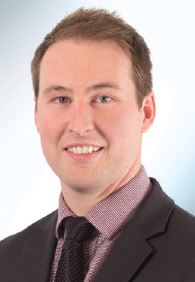 The real thing that sets Liberty BDM – LFI Grant Smith apart from other BDMs is his awareness of the broker's end customer, and how he can play a role in enhancing the customer outcome.
"What sets a top BDM apart is the ability to help your business partner, but also exploring the opportunities for them to stand out in the customers' eyes," he says.
It is more important than ever before for brokers to diversify to build their businesses and Smith has the experience to help his business partners navigate this path with confi dence. With 10 years' experience in asset and residential finance, and now insurance, Smith has the tools his brokers need to find new opportunities to grow.
"Having the knowledge to help my brokers identify opportunities to step across asset classes, allows me to provide a unique service."
Smith has built up an array of strong relationships with his brokers and understands the importance of trust, communication and above all – service.
"Brokers need to have the trust in me that I'll be available to deliver when needed, and be consistent in my communications and managing expectations."
PASQUALE CAIA
VICTORIA/TASMANIA
Being able to provide alternative solutions to customers, Pepper BDM Pasquale Caia sees himself as more of an educator than a business development manager. His favourite thing about his role is walking out of an appointment knowing he has taught a broker something they did not know before, being able to turn a no into a yes, or changing the mindset of a broker where they did not think they could do something before.
The alternative solutions Pepper offers makes for a lot of uplifting stories. "Being able to save a home, save a house, save a family, save money for a client. There's nothing
more rewarding than being able to help that customer at the end of the day," he says.
Caia has strong relationships with his brokers, building trust by delivering on what he says he will. From this, he gets a lot of repeat business from brokers who are confident in what he offers.
Dealing with loans that do not always fit the box, he knows to provide timely and honest information, where he and the broker can then work through what the solution might be.
"Time is important to brokers, and there's no point wasting time. There's a customer at the end of it. I'm very mindful of that so the customer is not led down the garden path," he says.
DREW CLEGG
NEW SOUTH WALES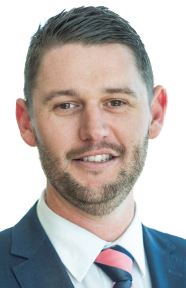 Formerly in the lending space, BDM Drew Clegg says he can relate to brokers dealing with customers and is very passionate about helping them achieve the right solutions.
With a lender like Pepper, Clegg says his role is a lot about educating brokers on how they can help their clients who do not fit the normal criteria. But with wide experience across the residential, commercial and non-conforming space, brokers know they can speak to him about a huge range of scenarios.
"I spend a lot of time talking over the phone, going deep into clients' scenarios, trying to provide solutions for customers. The partnership we build becomes strong," Clegg says.
Working with his brokers towards a common goal is one of the most important aspects for him. In a market that is getting a bit more complicated, he likes to provide more outcomes and solutions for customers, which not only builds a broker's business but improves their reputation.
For Clegg, a good BDM is one who is always available and responsive, particularly when many of the transactions he deals with are urgent and need to be workshopped.
"Not everything fits," Clegg says. "Understanding why it doesn't fit, then finding ways to make it fit – they're the ones that make it worthwhile doing what we do every day."
KATE FREWIN
QUEENSLAND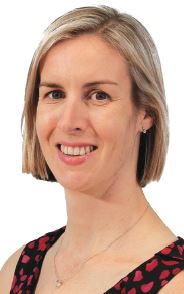 Keeping the lines of communication open for her brokers is vital to BDM Kate Frewin, whose philosophy is remembering that there is a real person at the end of every transaction. She says that when a broker is calling her three times a day, she understands this means a customer is probably calling them three times a day.
Because of this she makes sure her relationships with her brokers are excellent. "We really take a partnership approach at Pepper and I really believe in that very strongly," she says. "We're both working together to help out and at the end of the day, it's a person with a real life situation they need help with."
Helping someone in that real life situation is very rewarding for Frewin, particularly as she takes the time to really understand the client's scenario.
For her, being a good BDM is all about the communication, even when it means telling the broker bad news. If Pepper cannot help the customer she says it is best for the broker to understand the reasons why so they can workshop an alternative and have clear conversations with that customer.
"I think it's really important for the BDM to help the broker understand the whys," she says. "If someone's got a challenging scenario, [it's about] helping them workshop, sitting down with them, looking at what they have and what they're working with."
KATHRYN MORTIMER
SOUTH AUSTRALIA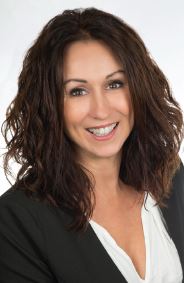 The most important thing for BDM Kathryn Mortimer is building a rapport with her brokers so she can visit them without feeling like she is selling something. She knows her brokers can call her because they trust her to have a good conversation and point them in the right direction.
Mortimer has worked in the back offices at some of the major banks, which she says gives her the advantage of being able to see situations from "all sides of the fence". For Mortimer, the best thing about being a BDM at Pepper is helping the end customer.
"Knowing you're going to change their life or that their life quality is going to improve because we have removed their fi nancial stress, that makes it more special to me," she says.
This is reiterated to her when brokers take the time to forward on emails from customers who say they have changed their lives.
Brokers have faced their fair share of challenges recently and when difficult scenarios come up, Mortimer makes sure brokers understand the situation straight away.
"It's the communication piece – making sure I can say yes or no really quickly so it's not wasting their time. Knowing time is precious to them. I try to make sure I get back to them quickly so they can get back to their customer," she says.
TOP BDM DIRECTORY