It's been another tough year for lending, but these BDMs have remained resilient to ensure brokers have everything they need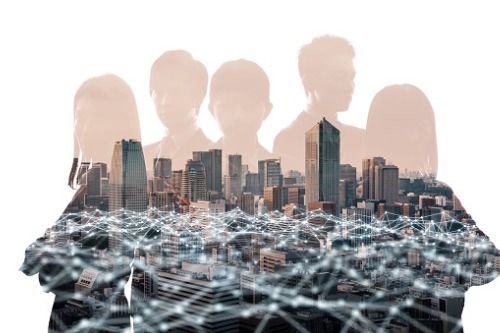 The role of a BDM has been so important this year, as changing lender policies mean brokers need fast support and access to up-to-date information.
The coronavirus pandemic has led some lenders to put the brakes on and stick to supporting their existing clients, whereas others are still lending, albeit much more cautiously. There are schemes in place for certain borrowers and other schemes in place for businesses, all with strict criteria and limits.
Helping brokers navigate the complex environment right now are the BDMs.
Both the residential and commercial lending markets have been affected. Over the following report we profile a mix of BDMs across a range of areas, who talk about how they have been working with brokers through challenges such as those that we're seeing today.
Many of them explain how vital it is to provide education and support to brokers. The education piece is something everyone is talking about right now, both lenders and aggregators. While their BDMs play a crucial role in disseminating information, they also have their own experiences to draw on.
With decades of experience between them in the finance industry, the BDMs featured here take pride in being able to share their knowledge for the benefit of brokers.
Another of the key points made by these BDMs is the importance of getting fast answers and information to brokers. Even if the answer is a simple no, or something more complex, having those early conversations means they can get to work on alternative solutions more quickly.
The BDMs we've spoken to represent one bank and two non-banks: ING, La Trobe Financial and Liberty. Rather than pushing their own products and agendas, most – if not all – said in their interviews that if their institution could not help a client, they would work with the broker until they found an alternative
These BDMs see themselves as partners with brokers, and when the broker succeeds the BDM succeeds. This is why many of them talk about being available all of the time to answer any questions or queries or workshop any scenarios the broker may have.
The profiles over the next six pages give insights into these lender BDMs and are followed by a directory with information on other BDMs across the country.
Thank you to ING, La Trobe Financial and Liberty for taking part in this year's feature – and to the BDMs for giving of their time to talk about their roles. This feature celebrates all the hard work and passion they put into supporting the broking industry.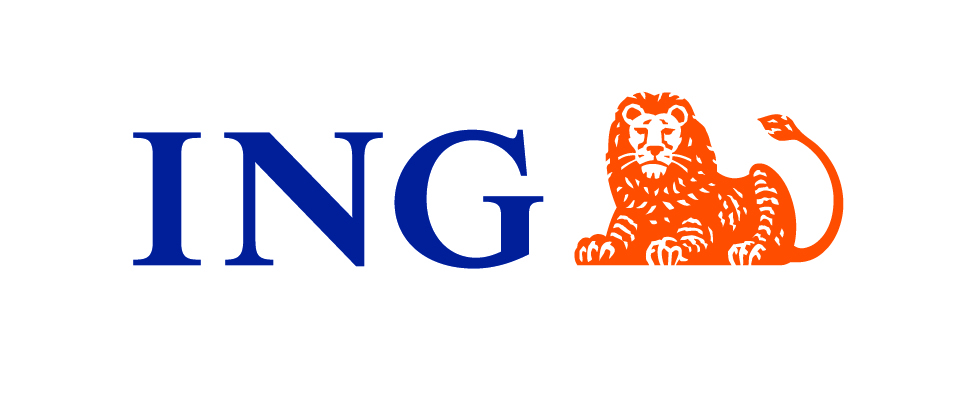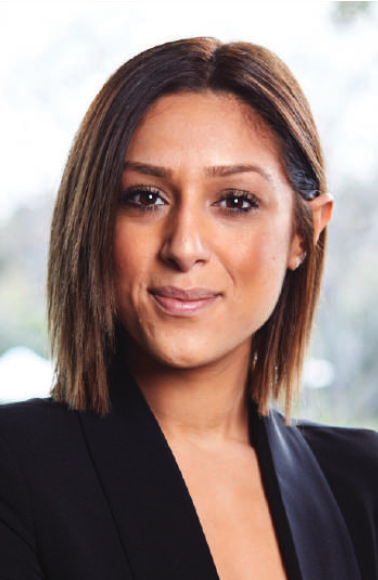 SANDY GOURGY
Having worked at ING for more than seven years in various roles, BDM Sandy Gourgy says she "bleeds orange". Her experience at the bank has meant she has not only developed incredible relationships with brokers but gained the knowledge she needs to help brokers fast.
Something Gourgy learnt early on in a relationship manager role was the importance of trust. Particularly with COVID-19 putting a lot of stress on brokers, right now her clients are relying on her to be available to help them.
"Brokers are not calling me five times to say hello; they're calling me five times because something is wrong, so I need to do everything in my power to help," she says.
"As long as I'm doing my best to help them as much as I can, they appreciate that. It's trust and knowing that I'm doing everything I can."
She continued to build on her relationships when the COVID-19 pandemic hit. For Gourgy, it was important to make sure brokers' health and wellbeing came first. With around 830 brokers to look after as a residential BDM, she began phoning them to see how they were coping, which allowed for deeper conversations and a "different kind of relationship".
Working from home with no face-to-face meetings, Gourgy has been using the extra time to really work through submissions with new-to-industry brokers. "We don't know any boundaries, so they can call us anytime, and I'm personally working through the submission with the broker because I have the time to," she says.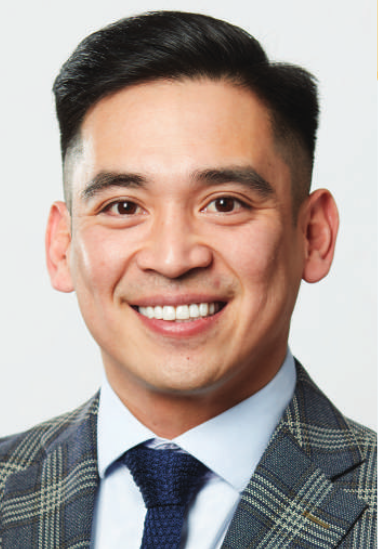 JEROME ZALDIVIA
He started out as a broker himself, before moving into lending and then back into the third party space as a residential BDM, so Jerome Zaldivia knew he could offer something special to his brokers. His experience, knowledge and passion for the industry mean he knows what brokers need from him.
For both new and experienced brokers, Zaldivia understands how important it is to receive quick responses and develop strong relationships with their BDMs.
Maintaining a broker mentality, Zaldivia's favourite thing about being a BDM is being able to help with a transaction and "get a win".
"Feeling that you're part of a step towards helping a customer achieve something that's life-changing, that's a good feeling," he says.
He takes particular pride in being able to help new-to-industry brokers, understanding that it can be a daunting experience.
"It's an education piece, passing on that knowledge on policy and compliance," he says.
Education is something he really values, not just for the broker but for himself as well. He says he is still learning and loves to learn about his brokers' businesses so he can understand exactly what he can do for them.
"I try to understand them, their business, their clientele and their niches. I ask all the questions to get an understanding of that, of other things that are important to them and what they expect from me," he says.
"I'm going to be working closely with them, and I want to provide exactly what they need."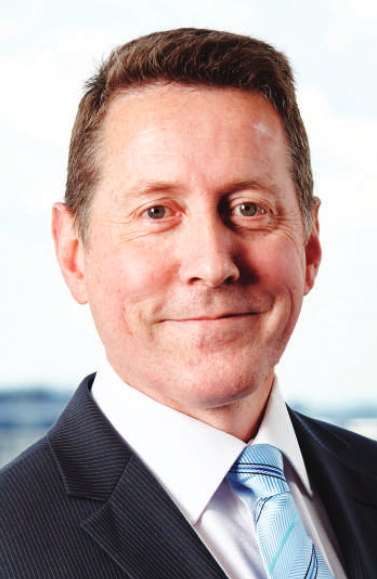 ADRIAN LEE
Even after 35 years in the finance industry, ING BDM Adrian Lee says he has never worked for a group that's so people-focused. This is what makes him strive to be the best that he can be every single day – "because that's what you see in the people you work with day after day after day."
There are many things Lee loves about his role as a commercial BDM: having the autonomy to do his job and be successful, working with others in the finance industry, and being able to share his experiences and knowledge to help others develop and grow.
"Our brokers remain so relevant to our customer base, and their knowledge and expertise makes doing business just so much more enjoyable," he says.
Lee explains that he sees working with brokers as a "two-way street": he gives back what he expects in return.
"Communication, transparency, honesty and delivering within and beyond expectations is the key to developing good long-term relationships," he says.
Those relationships have been even more crucial this year as brokers face the challenges of COVID-19.
Lee says that if he's learnt anything it's that you need to be strong and to work together to be successful.
"I don't enjoy doing this job because I like playing with numbers," he says. "I do this job because together, I think, we are making a difference."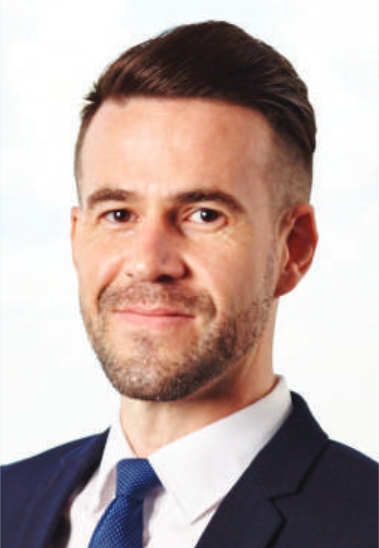 GEOFF MURPHY
In September last year, ING's Geoff Murphy made the switch from being a residential BDM to a commercial BDM. With more than 18 years in financial services – five of those at ING – he is using his background to help mortgage brokers who are trying to break into commercial lending.
He says he can "cut through the jargon" and guide his brokers on the aspects of a transaction they need to focus on to obtain approval from a commercial lending bank.
"I will do whatever it takes to get the deal done, assisting the broker to package the application, and working with the broker on serviceability and structuring the application for submission to the lender," he explains.
Murphy says the broker industry is a great one to be a part of, as brokers are passionate about their customers and getting them the best possible outcomes.
"That passion really inspires me to be the best I can be every day," he adds, explaining that he sees himself more as a broker's trusted business partner than as a bank BDM.
Being able to work together to find solutions and overcome challenges is his favourite aspect of the role.
With all the challenges and uncertainties of this year, Murphy says COVID-19 has changed the way the industry does business forever, but that is one of the best things about the industry.
"We've been thrown curve balls, especially over the past five years, and we always adapt and keep moving forward," he says.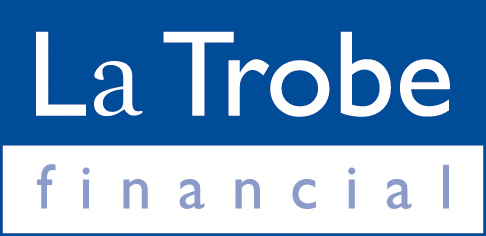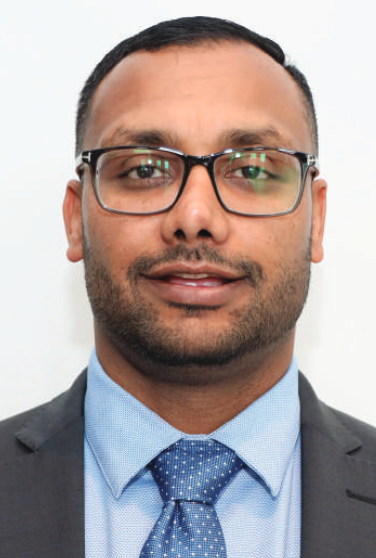 WARAN CHANDIRAN
"Working together" with brokers is key, says La Trobe Financial BDM Waran Chandiran. Whether it's through challenging situations or tough transactions, he believes that working through any situation together is far more rewarding, no matter how tough.
Those relationships with brokers are important to him, and as a BDM he likes to take the time to get to know their businesses and learn more about what they need.
"This is how we grow and create long-term successful relationships," he says. "It's not just about a broker and a BDM – it's more than that. We have one common goal to achieve, and we work together to achieve that through the good times and the bad."
Chandiran has been in the finance industry for more than 22 years, having joined it straight out of high school. He believes that being a BDM also means ensuring his specialised knowledge is kept up to date and that he is delivering the latest and most accurate information.
"Taking ownership, working together with brokers to identify what matters to them, and then tailoring their needs and meeting expectations wherever possible is also important to me," he says.
"I want everyone to feel comfortable with any questions, and to not be afraid to ask a 'silly question', because I believe there is no such thing. I champion the power of asking and challenging things around us; it's how we learn best."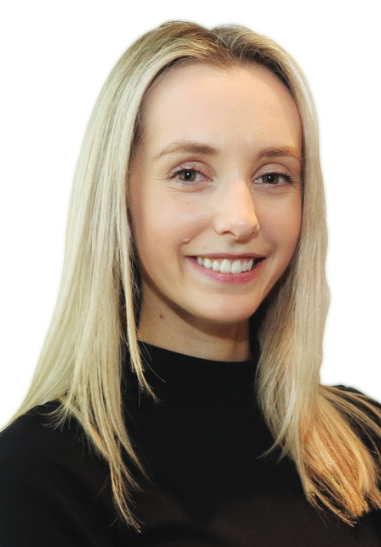 PORTIA RIDLEY
With experience in the credit team at La Trobe Financial, Portia Ridley has the advantage of understanding "all things credit, policy and product" at the non-bank. But her favourite thing about the role of a BDM is that every day is different, from meeting new clients to catching up with existing ones, to holding broker workshops and working with the credit team.
She also loves being able to problem-solve and work with brokers to find suitable solutions, in turn helping them grow their businesses.
Ridley's credit background means that she can provide brokers with a yes or no answer really quickly and put forward a suggested solution, acknowledging that a broker's time is valuable.
"My brokers know that I always deliver an upfront answer, and so they feel they can trust me," she says. "It is imperative for me to set realistic expectations from the beginning."
As part of her role, Ridley goes the extra mile to ensure brokers are kept up to date and informed, scheduling regular catch-ups to workshop scenarios and provide product updates. She says she likes to see herself as an extension of her brokers' businesses.
"I am used to working on complex scenarios every day and problem-solving," she says. "We are a solution-based lender, so I can directly phone any credit analyst in our team to workshop a scenario together and find the best possible outcome for my brokers."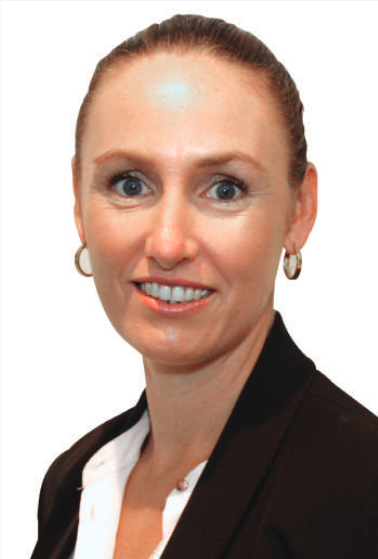 MICHELLE ROSE
It is the broker relationships that La Trobe Financial's Michelle Rose has developed over the past three years that are her favourite thing about being a BDM.
"Nothing gives me more pleasure than helping my brokers find finance solutions they may not have thought were available," she says.
Rose has worked in banking and finance for more than 20 years, mainly at non-bank lenders. She has knowledge and experience not only of business development but across the whole lending process, from submission to settlement.
Acknowledging that she may not always have the answers, Rose says she will always do her best to find them out. She encourages all her brokers to reach out to her, as she believes that strong relationships are built upon being supportive and present.
"I'm passionate about what I do and will go above and beyond to support my brokers," she says. "I'm also committed to always returning calls and emails in a timely matter, which I know my brokers appreciate."
Seeing first-hand how brokers reach out for assistance with loans that they may not have had previous experience with before, she believes her role as a BDM is to share knowledge and support, and provide brokers with guidance to enable them to grow and learn.
"In turn, we are both helping the client find a solution that meets their finance needs. It's a win-win for both of us," Rose says.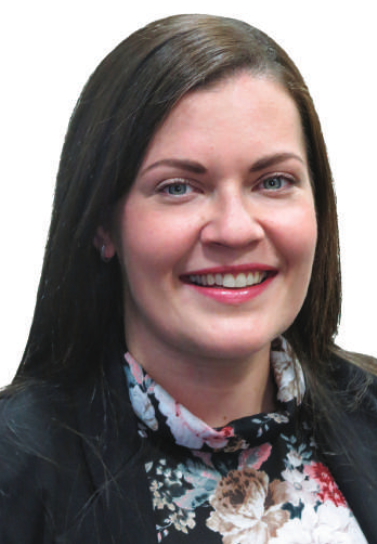 STACEY MADEJEWSKI
With broad experience of many aspects of the finance world, La Trobe Financial BDM Stacey Madejewski has worked for more than 22 years in banking, insurance, brokerages and specialist lending.
There are many things Madejewski loves about being a BDM, but "without a doubt" her favourite is dealing with professional, personable and passionate brokers, and helping the end clients achieve their desired outcomes, which she is better able to do by working at a lender like La Trobe Financial.
"I love working in a role where I get to help deserving customers that may not have access to mainstream lending options for a variety of reasons," she says.
Where there are deals that she still can't help with, Madejewski will continue working to ensure an alternative solution is found, workshopping and reviewing applications to help the deal progress smoothly from start to finish.
As the industry faces challenges, particularly this year, she strives to work closely with her brokers to deal with any problems before they become larger issues.
"This is not always possible, and if we are faced with a tricky situation I like to face it head-on and take it up with the relevant parties," she says.
"I would hope my brokers would agree that I offer them an end-to-end service and am here to support them and their clients through the entire process."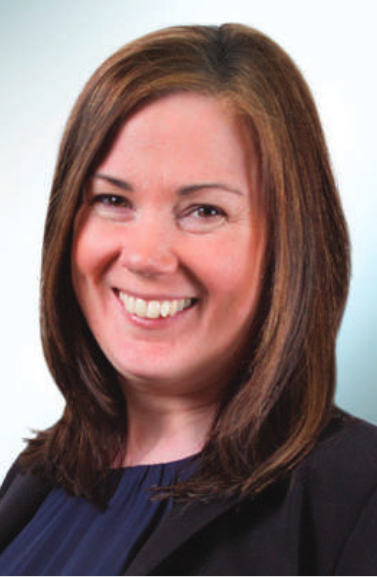 CHRISTINE GOUGH
For Christine Gough, commercial BDM at Liberty, honest and open communication is the key to successful broker relationships. She believes that "having all the information out on the table from the start" is the best way to achieve positive customer outcomes.
"Some situations can be tricky," Gough says. "Talking it through and working as a team to achieve the best outcome will always yield greater results."
What sets Gough apart is her willingness to dig deeper to help her business partners find solutions that may not have been obvious in the beginning, as well as her ability to see the bigger picture.
"My goal is to gain an understanding of the customer's business and what they are trying to achieve," she says. "This helps me tailor solutions to match their individual needs."
When asked what she enjoys most about her role, Gough talks about "finding more ways to add value". She loves helping brokers uncover new opportunities to do more, and supporting them in overcoming any issues that may arise.
"Whether it's through mentoring, coaching or simply sharing some valuable insight with a broker, a successful day for me is knowing that I have added value with each interaction," Gough says.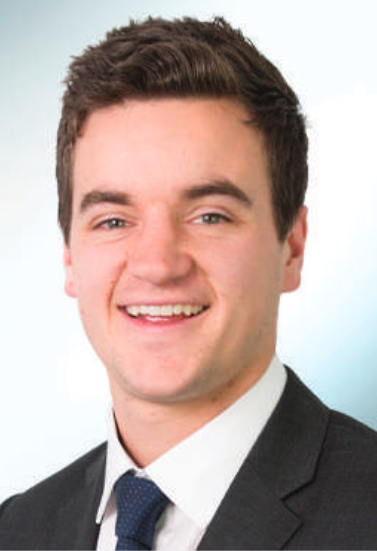 SEAN DRISCOLL
A 'Libertarian' through and through, Sean Driscoll joined Liberty in 2012 straight out of university and cut his teeth in the settlements team. He went from strength to strength before later moving into the role of a residential BDM.
Passionate about supporting brokers to achieve the best customer outcomes, Driscoll believes that timeliness of responses is a key factor in delivering quality service.
"Whatever the scenario, I always strive to provide fast and efficient support so that our business partners can keep things moving," he says. "This is what customers are looking for, and happy customers lead to more referrals."
Driscoll's commitment to service has helped him forge lasting professional relationships based on trust, honesty and integrity.
"Building trust takes time, but it's an essential component of becoming a successful BDM," he says. "Brokers need to be able to count on me to deliver on my promises and be consistent in managing their expectations."
With eight years of experience under his belt, Driscoll takes great pride in the progress of his business partners and loves to see them thrive.
"Supporting new-to-industry brokers and helping them find their feet is a fantastic feeling. It's so important to get started on the right path – and playing a part in their journey is incredibly rewarding," Driscoll says.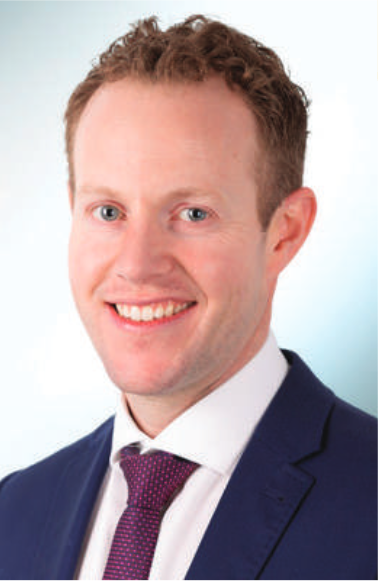 SAM JOLLEY
With an impressive career history spanning more than 18 years, Sam Jolley, BDM – motor at Liberty, knows first-hand how important it is for brokers to keep in close contact with their BDMs.
"Motor finance moves so quickly. Brokers may only get one chance with the customer in front of them, so it's essential that they can reach their BDM to access the information they need," he says.
However, it's not just about picking up the phone. According to Jolley, it's about understanding the broker's business and stepping in to help them problem-solve when they're struggling to get a deal over the line.
"Becoming a successful BDM means being brave enough to get out of your comfort zone to find the right solution," he says.
Jolley carries this level of drive through all of his duties, and credits much of his success to the strong relationships he has forged throughout his career.
"At Liberty, we are about solutions-based lending," he says. "We work closely with our business partners to find innovative solutions to complex scenarios, and this helps us build lasting professional relationships."
Having supported many brokers in diversifying into motor lending, Jolley is passionate about fostering broker success and thrives on finding new ways to guide brokers in growing their businesses.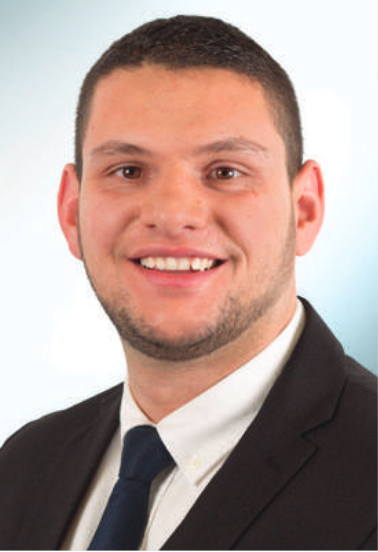 AHMAD ELMUSTAPHA
"At any stage of their career, a broker's success can heavily depend on the guidance and support they receive. And the best way to support them is simply to be there for them when they need you most," says Ahmad Elmustapha, BDM – LFI.
Alongside his focus on providing constant support, Elmustapha prides himself on his ability to build strong professional relation-ships based on understanding and mutual respect. He believes the most important aspect of the relationship between brokers and BDMs is recognising that they are working together to find the best solution.
"Ultimately, we are both trying to achieve a common goal: to provide excellent service and achieve the best outcome for the customer," Elmustapha says.
"By working collaboratively, we can find creative solutions to help even more customers get financial."
With previous experience in motor lending, Elmustapha has now set his sights on insurance and is passionate about helping brokers find new ways to grow their businesses.
"What some brokers don't realise is that there may be new opportunities to service the same customers," he says.
"By diversifying their businesses to include insurance and other asset classes, they're likely to find many new leads within their existing databases."