The campaign's founder said brokers have been demonised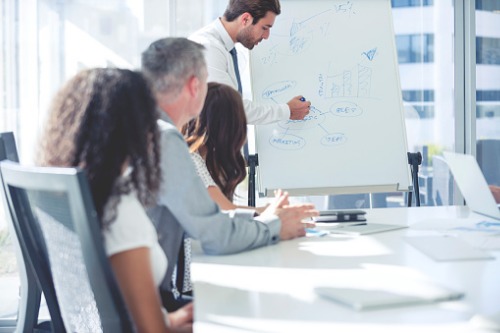 by Edward Cranswick
In wake of the Hayne Royal Commission's finding that trail commissions for mortgage brokers are "money for nothing", and the related recommendation that both upfront commissions and trailing commissions (paid by lender to broker) be abolished, mortgage brokers have been in an uproar over what is seen by many to be an unfair demonization of brokers that will only have the effect of entrenching the power of the big banks.
We spoke to one such broker, Rob McFadden, who has launched a petition to "Save the Mortgage Broking Industry!"
McFadden has been a broker for 15 years, and currently trades under the company Hypothèque, a small business consisting of him and two staff that he founded and owns. As he says, "the relationship with clients is the basis of the business".
He believes that mortgage brokers have been unfairly demonised, and characterises accusations coming out of the Royal Commission that brokers work for banks' rather than the clients' interests as "complete rubbish".
"We don't hold any loyalties to banks whatsoever. Our model is around assisting clients – we play banks off one against the other to get the best deal we can for the clients."
He stresses that part of the ongoing service model is to review his clients' loans every couple of years, review the terms, and negotiate a better rate for them. For McFadden, his role is to keep the banks honest and make sure he's always getting the best interest rate for his clients. The trailing commission means he's got skin in the game, because it's contingent upon the successful ongoing repayment relationship between borrower and lender.
"Most mortgage brokers are small businesses, and most mortgage brokers get their new business through referrals, so if we don't do the right thing by the client then they're not going to come back, and they're not going to refer us on to family, friends, colleagues, etc."
So why wasn't the Royal Commission cognisant of this important aspect of the broker's job?
He's not quite sure. While he notes that Connective – the aggregator with whom he works – put a submission to the Royal Commission, "From what I can see Commissioner Hayne didn't take any notice of it."
"There's a common misconception out that trail is money for nothing … We work damn hard for that trailing commission, and it allows us to keep in contact with our clients – just last Friday I did four rate renegotiations for existing clients. So this is the sort of work we do, and we do a stack of things – we do variations, we crunch numbers, we do scenarios – there's a lot of work we do to earn that money. So the statement that it's money for nothing is just a complete fallacy."
McFadden believes that proposed fee-for-service models are "completely flawed".
"If a client comes along and pays $3000 for me to negotiate a home loan and the bank declines it – the customer's not going to want to pay it, I'm not going to want to do the work for free – so it's a highly flawed model that doesn't take into account the subtle difference that the commodity we sell is money rather than a widget. And that's where it's going to drive people towards banks, because banks aren't going to charge an up front fee."
And mortgage brokers aren't the only smaller businesses that will suffer. Smaller banks, lacking mortgage brokers to help put them in competition with the bigger banks, will too because unlike the big four, they don't "have the high street presence".
McFadden's petition has already garnered over 68 000 signatures, and it is aimed at pressuring both the government and the opposition to reject the two major recommendations for reforming mortgage broker remuneration – the upfront and trail commissions.
He notes that the comments he's received from signatories so far have been supportive of mortgage brokers: "Comment after comment are 'My mortgage broker got me a good deal', 'Wouldn't have been able to do it without them' and that sort of sentiment."
While he's received no comment from the two major parties yet, he plans also to lobby crossbench senators as well, "because they'll always be interested in 68 000 votes".
And with the petition's numbers ever climbing, there could be a lot more votes in it than that at the next election.