Broker education has always been an important consideration – but in 2021 and beyond, it's going to become even more critical. Thinktank's Peter Valaexplains why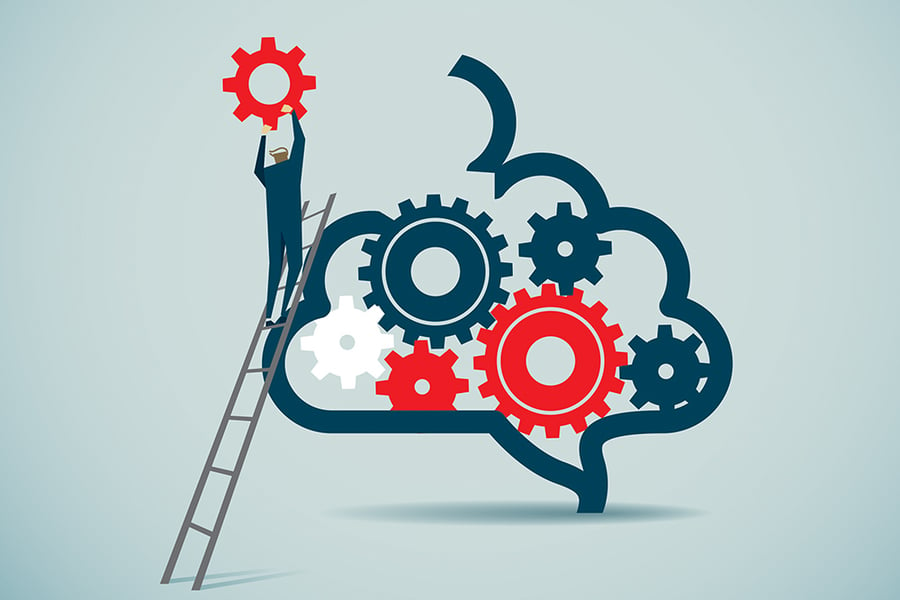 In 2020, the home loan industry saw an emergent need to think outside the square in ways that couldn't have been foreseen. Brokers faced a drastic shift in the type of assistance their clients required, and many found themselves needing to learn on their feet as the world changed around them.
For Peter Vala, general manager – partnerships and distribution at Thinktank, 2020 proved to be a crucial demonstration of the importance of ongoing broker education.
"At its heart, ongoing education helps a broker remain relevant, impactful and compliant at the very minimum," says Vala. "Great education goes beyond this to increase revenues, avoid costly mistakes, convert more opportunities more efficiently, contribute to a stronger and more vibrant industry, and give back to the industry and community."
After all, Vala notes, fulfilling customer needs isn't just about meeting expectations – it's about exceeding them.
"You're also being constantly confronted with change," says Vala. "Last year, for example, we saw a big shift towards arranging finance under different terms and structures, as well as handling and resolving hardship cases and enquiries."
Well-designed and well-delivered education, he explains, helps brokers prepare for such instances at both a personal and professional level. Vala believes education equips brokers with the tools necessary for successful – and often negotiated – outcomes through the full range of business and market conditions.
"The better educated a broker is across business and financial concepts, the better equipped they are for identifying key risks that the client may not have considered or have had the time to identify for themselves," he says.
Vala is also quick to note that every commercial loan is different, so the specifics of where a broker may need to expand their skills palette or brush up on existing points are likely to be fairly individualised. While PD days previously plugged some of these gaps, there's no question that the social distancing restrictions of 2020 have heavily restricted their frequency.
"It's been a challenge for the whole industry," says Vala. "Obviously we've made steps to engage with brokers digitally, and that's really been embraced. But we've really missed the opportunity to meet with brokers in person, and we look forward to resuming a series of regular face-to-face events as the year unfolds."
During 2021, where safe and practicable, Thinktank will be facilitating a series of 'Lunch and Learn' and 'Coffee and Credit' sessions to further support and enhance its wider broker education program.
Additionally, Thinktank offers a variety of formal and informal education options that are available throughout Australia – monthly SMSF and commercial lending workshops and accreditation sessions (held both in person and online as necessary), informal high-level updates via monthly newsletters, and webinars in collaboration with aggregator partners.
Vala also notes that a two-minute mini podcast update will soon be launched, covering aspects of the business such as policy changes, new products and features, and technology advancements.
"We're a lender that's looking to add value and not consume people's attention unnecessarily," says Vala. "We always want to be mindful of how limited a broker's available time is to stay updated and acquire further education and skills, while still looking after their own business and their clients."
Looking to the year ahead, Vala sees continual education gained from the right sources and delivered by the right people as critical to helping broker businesses not only survive but thrive. Broker businesses don't stay static. As they grow, develop and mature over their lifespan, their network of clients diversifies and the nature of the value that a broker brings to that network will inevitably shift.
Accordingly, Vala sees staying educated and informed as integral to building goodwill, improving customer retention and increasing the potential for quality referrals.
"Importantly, it also puts you as the broker in the driver's seat for any possible future business or personal finance needs," he says. "Think of it as creating a moat around the broker-client relationship."
Vala sees the industry as undergoing some of the biggest changes it's experienced since the UCCC was introduced in late 1996. After many years of relative stability, the operating environment is now subject to continual change, whether as a result of the wider economic and property market cycle, technology, digital innovation and regulatory change, or simply the need to consider how new business is generated. Couple this with the introduction of the best interests duty, and Vala remains firmly convinced that ongoing education is a critical means for brokers to keep pace.
"Our industry is not still – and no successful broker business is, for that matter," says Vala. "There's always a need and a rationale for further education. If you can offer new information, insights and skills in an effective way to your clients, they're always going to need your talents."
ABOUT THINKTANK
Thinktank was launched in 2006 by a group of highly experienced professionals with extensive backgrounds in property finance, business lending, consumer finance and third party distribution in response to the increasing demand for straightforward, set-and-forget mortgage funding solutions, exclusively available through the mortgage broking channel.The business's ethos is to be relentlessly committed to fairness, transparency and professionalism, and to consistently prioritise relationships with borrowers, introducers, investors, institutions and industry alike. It believes that is what you should expect from a lender. And it's why Thinktank has been able to fulfil existing and emerging market requirements.The company's operations are backed by a team of experts with unparalleled industry experience and commitment to superior service levels.