More people are struggling with repayments - but brokers are there to help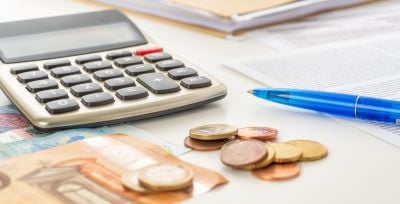 More people are struggling with repayments - but brokers are there to help
The latest figures showing continued growth in the number of home loans through mortgage brokers is a sign that borrowers have not lost trust in the industry – and brokers can build on this as more borrowers in Australia struggle with mortgage arrears. According to Standard & Poor's Performance Index (SPIN) for prime mortgages, arrears were up by 17 basis points year on year in April. Arrears have continued to rise over the last 12 months, despite low interest rates and stable employment conditions.
Standard & Poor's analyst Erin Kitson said the most noticeable growth in arrears was for those struggling with arrears of at least 90 days.
Arrears were mostly up nationwide, with only the ACT reporting a decrease; Western Australia and Queensland recorded the largest month-on-month increases. Kitson said the overall increase in 90 days arrears could be due to the state figures; at least half of the longer dated arrears were in Queensland and WA, states which are experiencing the post-mining boom effect and high unemployment rates.
"The market has spoken. These figures are testament to the hard work and high standards maintained by Australia's mortgage brokers" Daniel Carde, Resimac
WA has also had drops in wage growth and Queensland has had instances of drought and natural disasters.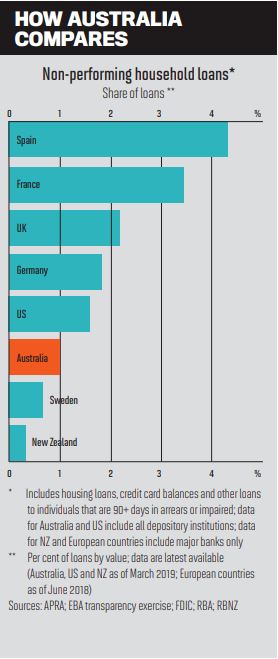 Kitson said as well as those state factors, the market at the moment was not helping.
"The ability to refinance your home loan – which can often be a common way to self manage out of mortgage stress – is much more restricted in an environment of tightened lending conditions," she said. "So that obviously makes it harder for those borrowers to get themselves out of arrears."
Last month the Reserve Bank of Australia (RBA) made its first rate move in nearly three years, dropping the rate to 1.25%. While this may provide some relief for borrowers struggling to pay their mortgages, Kitson said it may not impact those with longer arrears of more than 90 days.
"I think for those borrowers in longer dated arrears positions it may not necessarily be that helpful, particularly given that refinancing conditions are still tight, you've still got property prices coming off and wage growth pressure is still there," she said.
"You've got those other opposing forces, or economic headwinds that are working against the impact of a rate cut and I think those impacts will be more pronounced for those borrowers in longer dated arrears."
Borrowers seek broker help
Despite the refinancing hurdles, struggling borrowers can turn to mortgage brokers for help with their home loans – and recent data suggests that it is just what they are doing.
The latest MFAA market share figures show that more borrowers than ever are turning to mortgage brokers.
In the quarter of January to March 2019, 59.7% of home loans were through mortgage brokers, which was up 4.4 percentage points compared to the same quarter in 2018.
Data from loan comparison site Finder also reported a 369% increase in the number of people looking to refinance immediately after the RBA cut, demonstrating the borrower demand.
Resimac's general manager of third party distribution, Daniel Carde, said the MFAA figures show that Australians truly value the services provided by the mortgage broking industry.
"The market has spoken," he said.
"These figures are testament to the hard work and high standards maintained by Australia's mortgage brokers.
"In these uncertain times, people appreciate the role of brokers as trusted advisers, providing choice, including access to lenders like Resimac, and guidance for their customers."
Carde said the mortgage broking industry had been through one of the "toughest periods of uncertainty in its history" and that the data was testament to its strength.
"Brokers can support their customers by nurturing an ongoing relationship with them based on transparency and trust" Susan Mitchell, Mortgage Choice
Releasing the market share data, MFAA CEO Mike Felton said, "To record the highest market share in the history of this survey during a period of restricted credit highlights the key role brokers have played in driving competition, choice and access to credit by stepping in to find solutions and provide critical assistance in the redistribution of credit demand."
Broker's support is key
Mortgage Choice chief executive officer Susan Mitchell also praised the MFAA figures, highlighting how important brokers were particularly in times when borrowers were struggling.
She said, "There are often external factors such as trauma, loss of income or the breakdown of a relationship that lead to borrowers falling behind on their home loan repayments.
"This makes it difficult to identify risks and prevent them falling into arrears. That being said, a broker's support is key to helping borrowers who find themselves in this situation."
Mitchell pointed out that a broker's ongoing relationship with borrowers was vital and will not only enable brokers to look out for signs of difficulty, but will also encourage borrowers to feel comfortable with talking to their broker about the situation.
"Brokers can support their customers by nurturing an ongoing relationship with them based on transparency and trust through proactive communication," she said.
"Regular and open lines of communication between brokers and their customers will encourage [them] to reach out to their broker if they struggle to make loan repayments and face financial hardship.
"Further, brokers who are proactively communicating with their customers should be able to identify if a customer's home loan is no longer meeting their needs, or if the customer's lifestyle or financial situation is leading them to fall behind on their loan repayments."